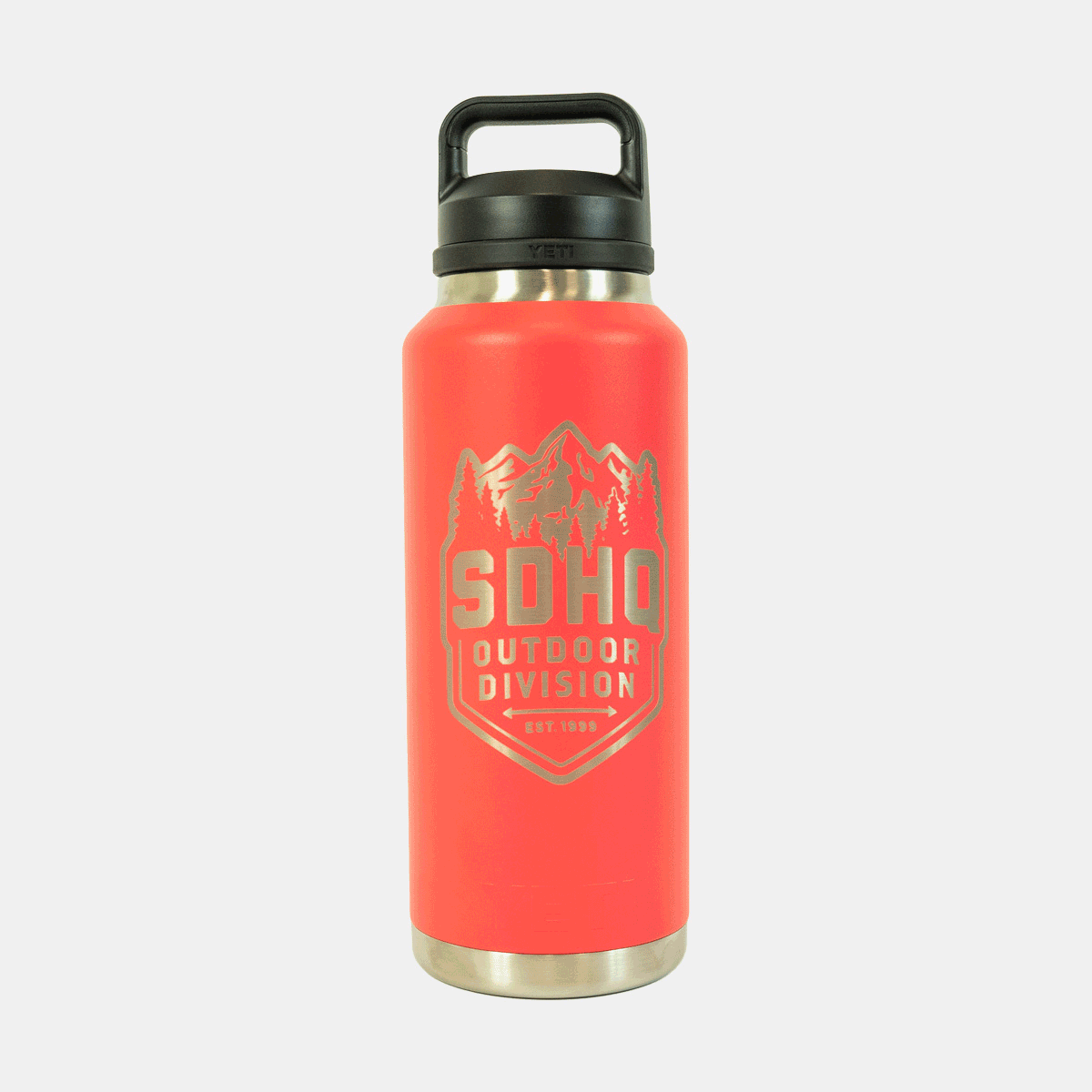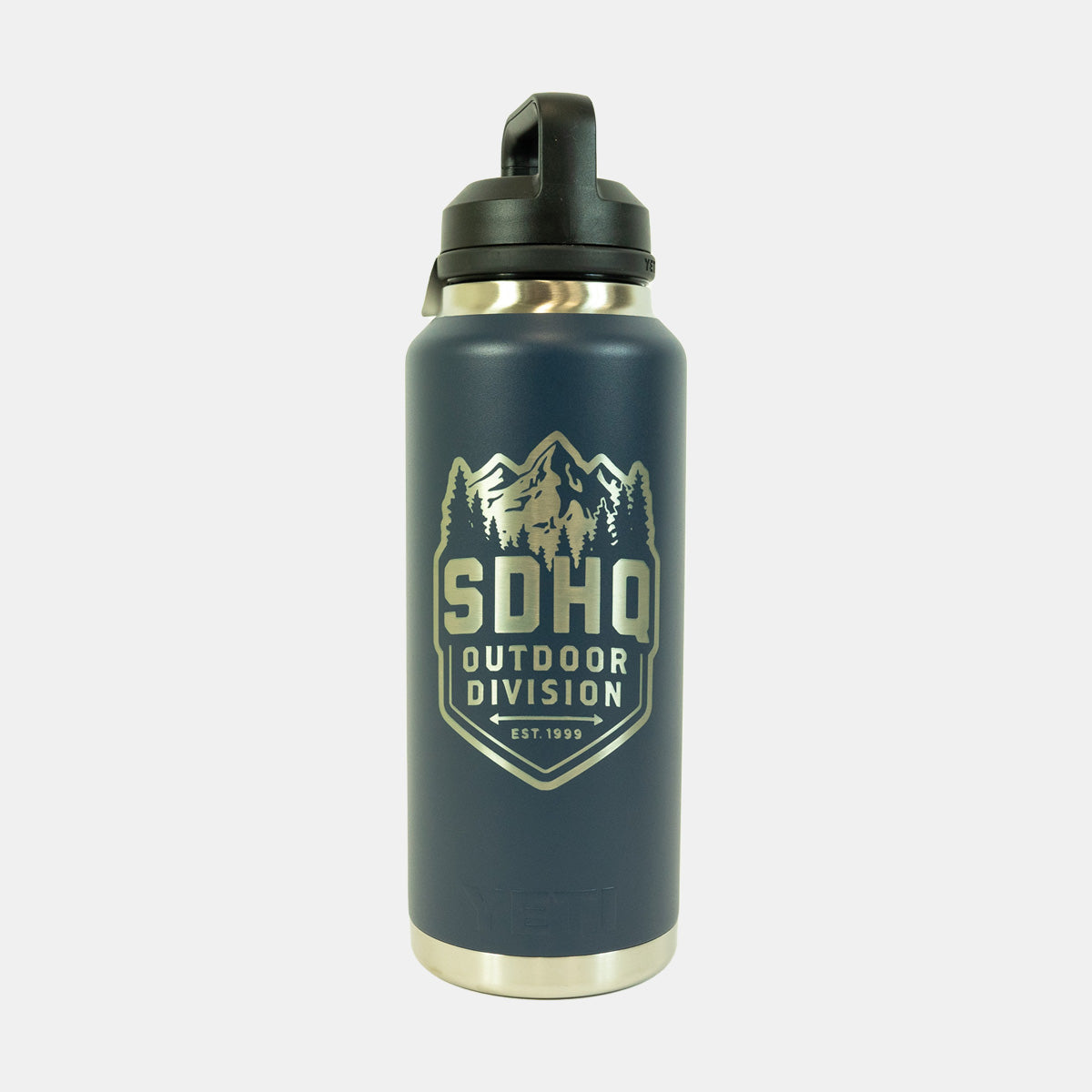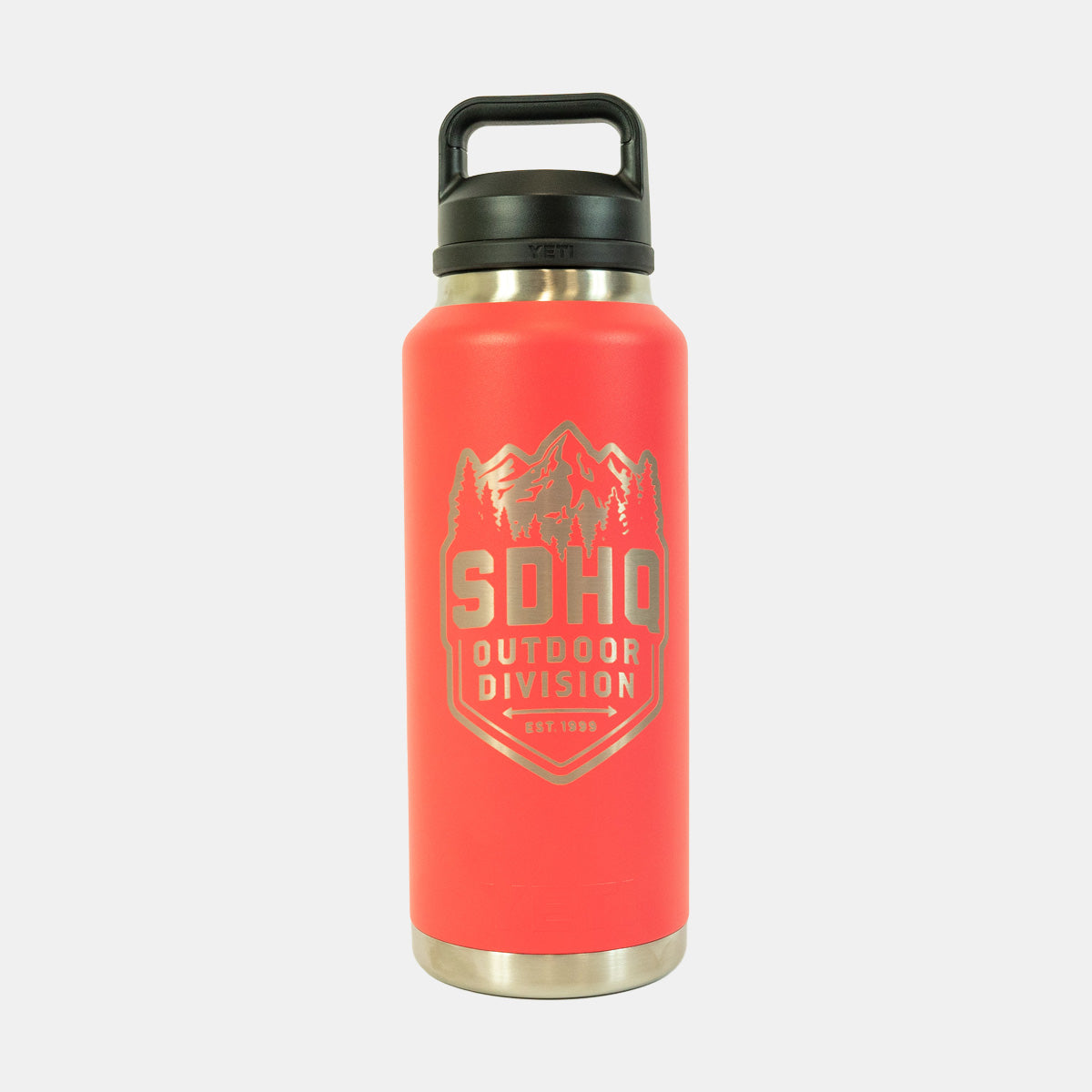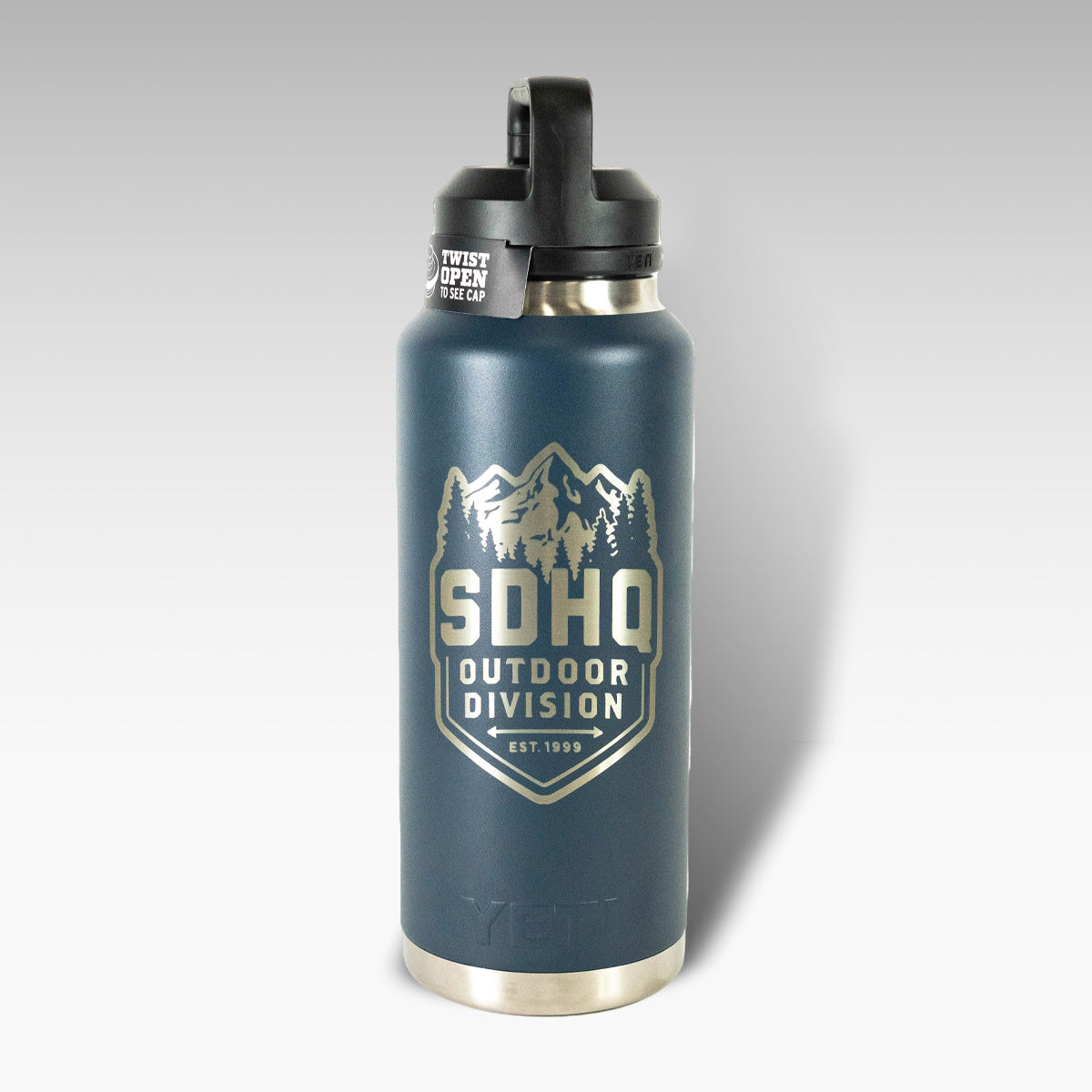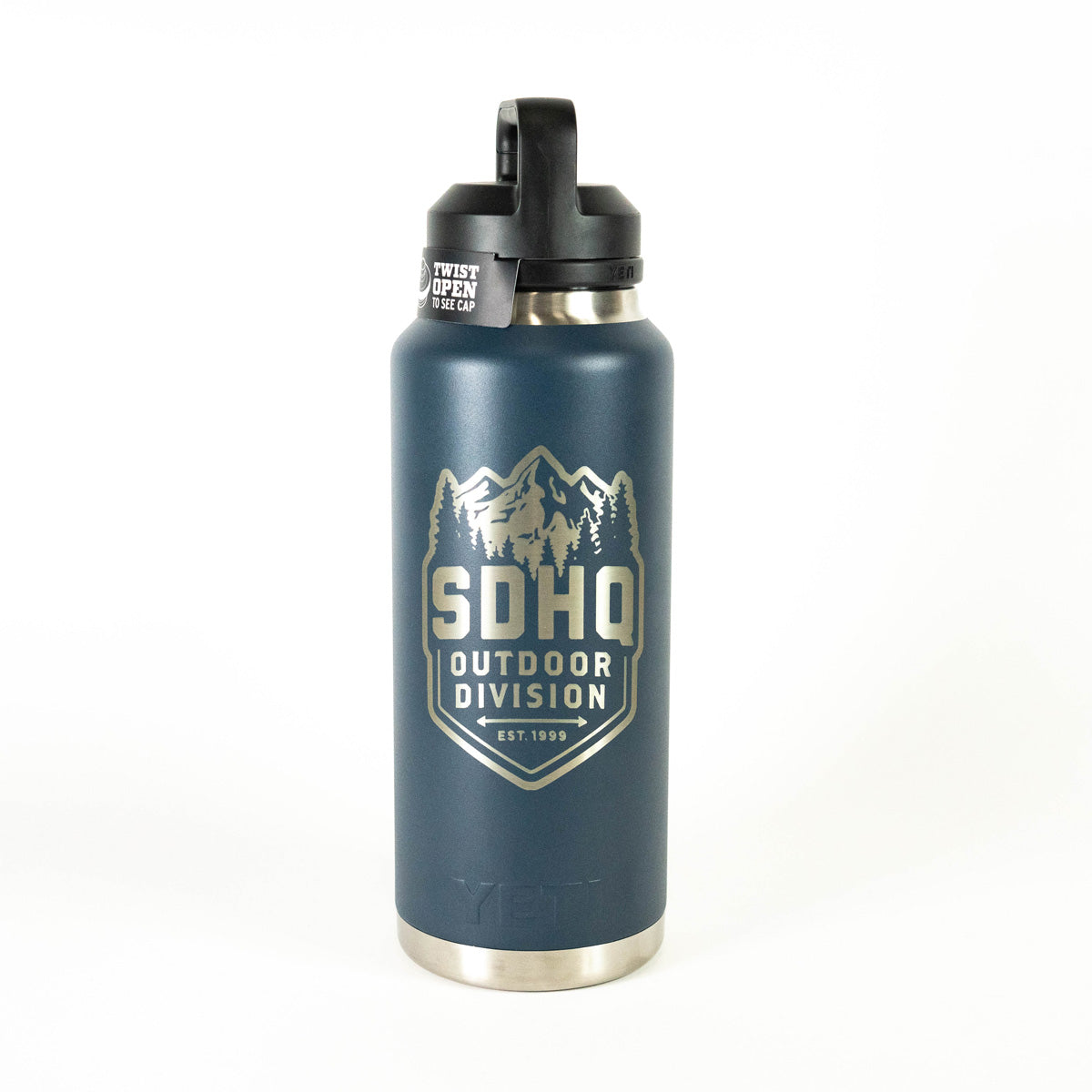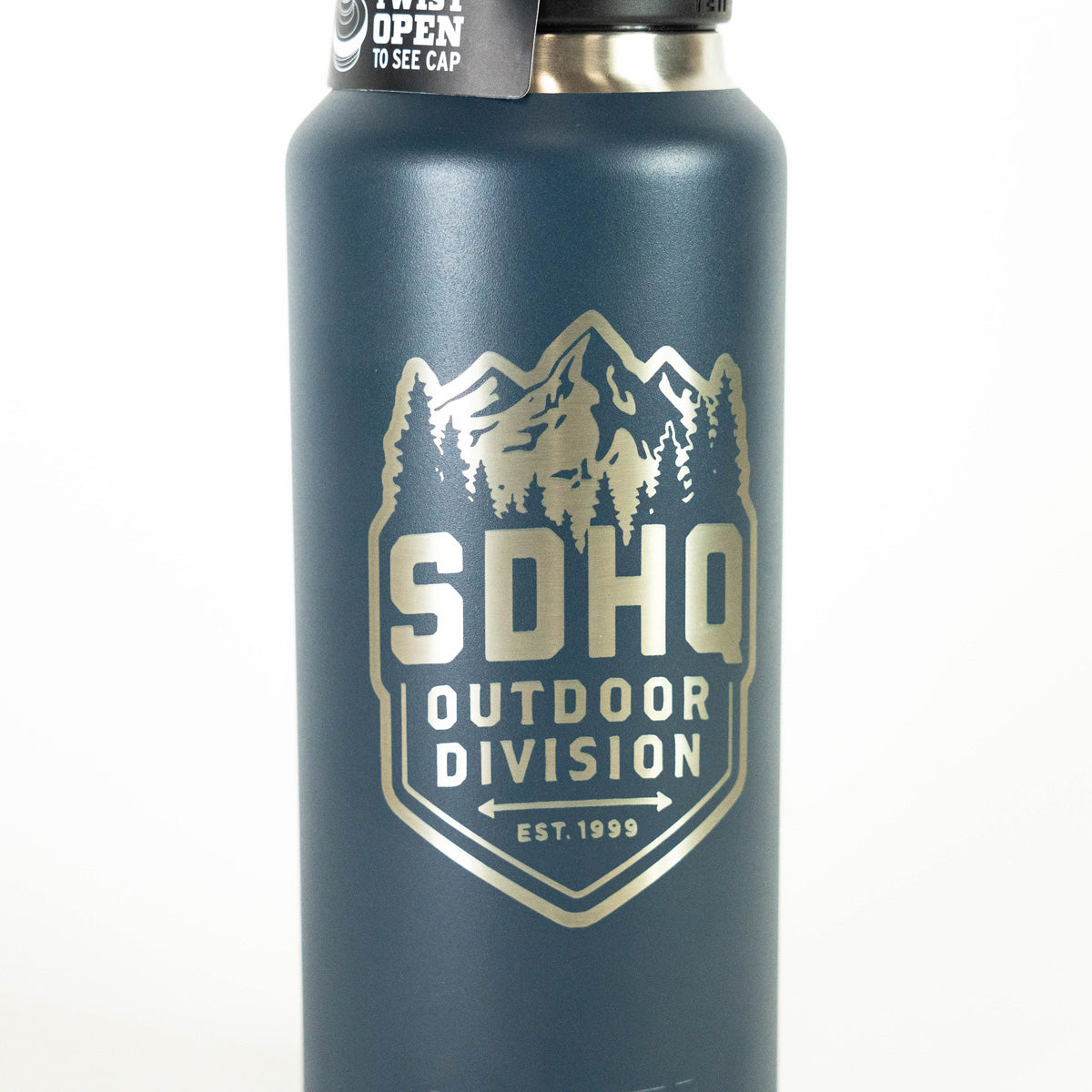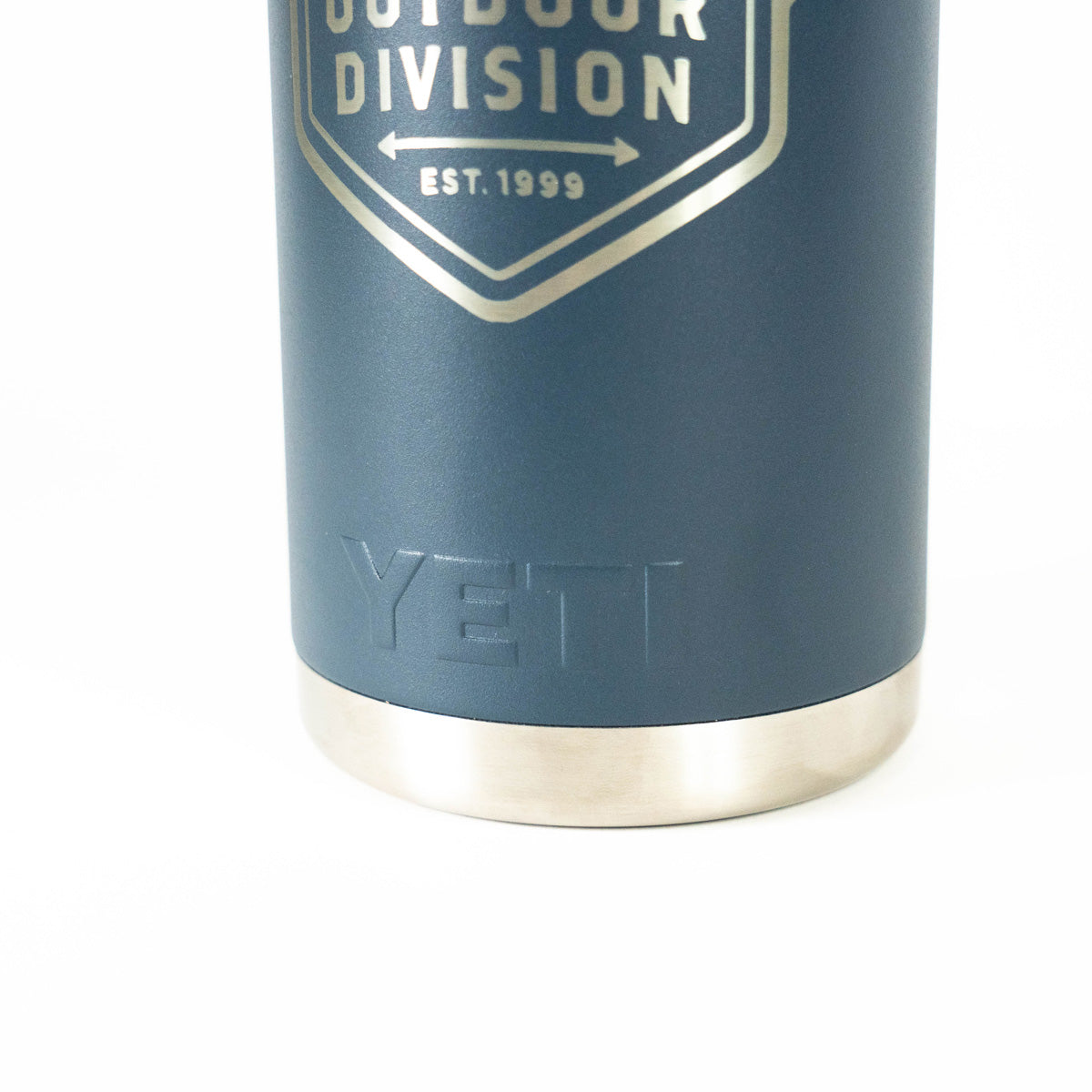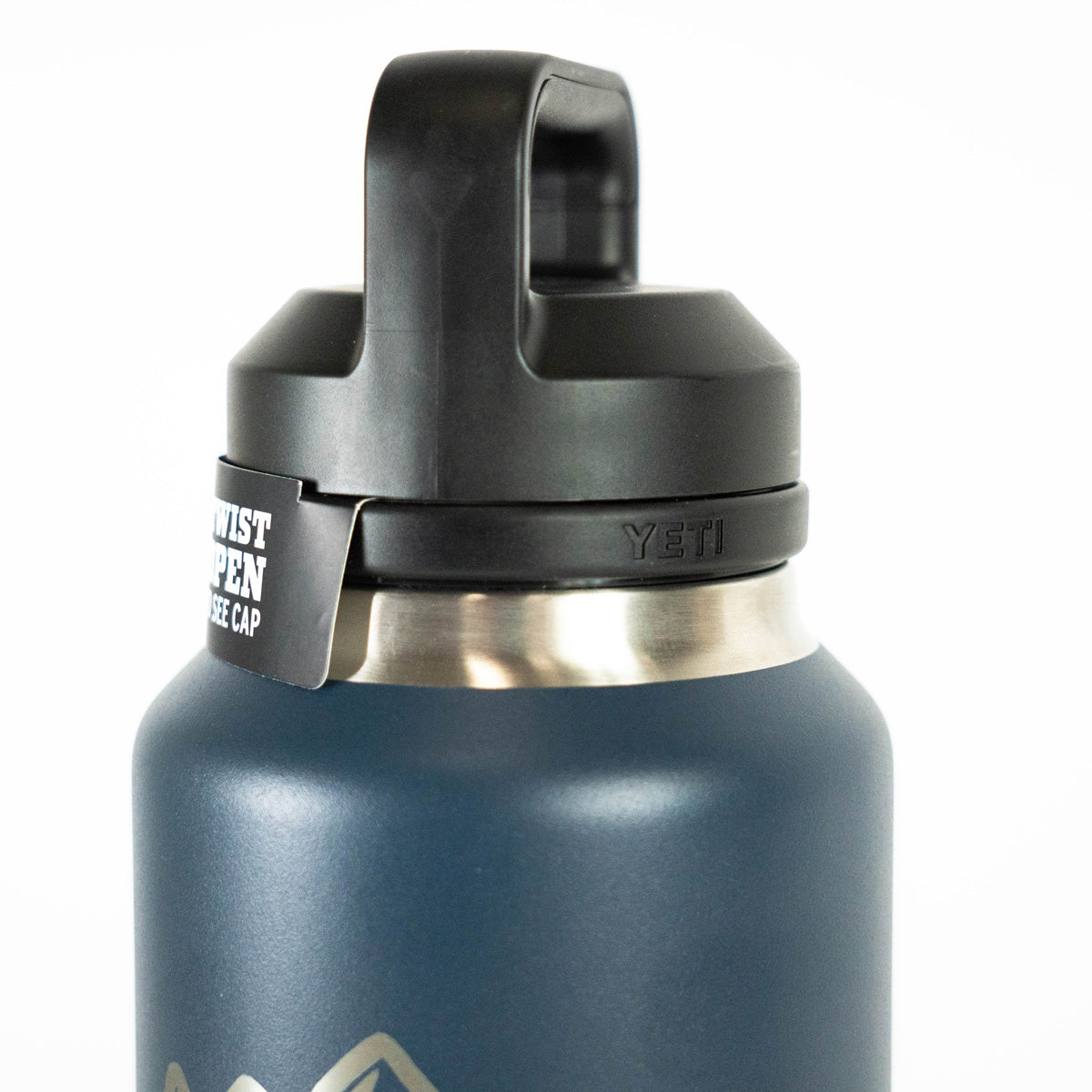 SDHQ Outdoor Division 46 oz. Yeti Rambler Bottle w/ Chug Cap
STATE OF CALIFORNIA CONSUMER WARNING: Some products may contain chemicals such as DEHP, which can cause cancer, birth defects or other reproductive harm.
PRODUCT OVERVIEW:
An oversized bottle built to follow you to the middle of nowhere and keep you hydrated along the way.
Rep SDHQ with a 46oz. Yeti Rambler with SDHQ's Outdoor Division logo. This Rambler does include the Yeti Chug Cap.
IMPORTANT:
Do not use the Rambler® Bottle Chug Cap with carbonated beverages or for storage of food or perishables.
RAMBLER DETAILS:
Fill up on adventure with an oversized bottle built with the middle of nowhere in mind. This dawn-to-dusk water well is sized just right. It's not too big to slow you down, but big enough to hold ample H20 from your early-morning start to that worth-the-hike sunset. As for its temp-holding power, its double-wall vacuum insulation promises ice-cold sips on the hottest days.
For easy cleaning and use day after day, this reusable bottle is dishwasher safe. When it's time for a wash or ice refill, remove the entire cap for easy access. Find a color that calls to you — these big bottles are available in stainless and DuraCoat™ colors.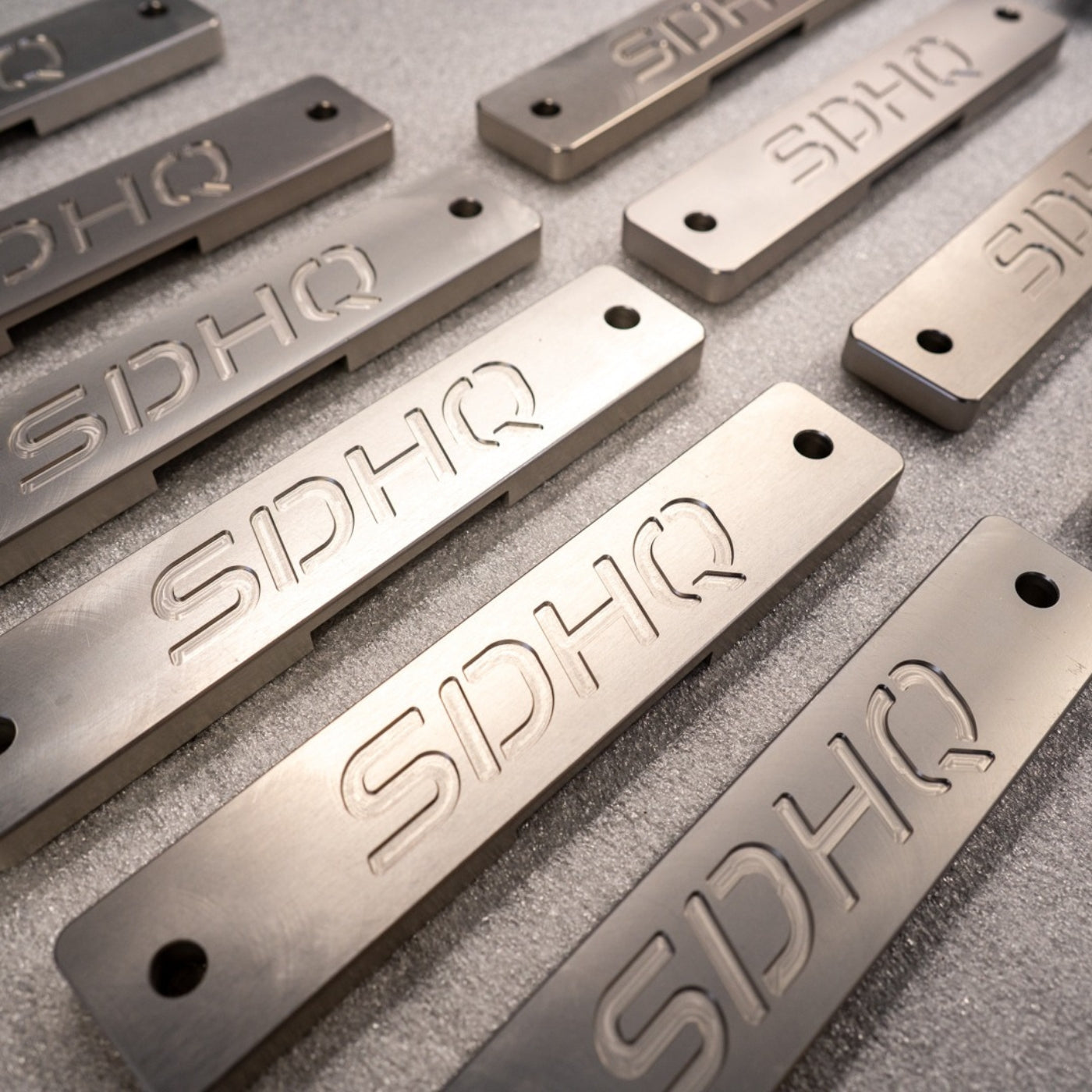 American-made Excellence
SDHQ: Built for Adventure
Experience American-made excellence from SDHQ, your fellow off-road enthusiasts. We take pride in crafting high-quality, custom products right at our headquarters for unparalleled performance and durability.
Check out what 'SDHQ Built' means for us as well as our customers: