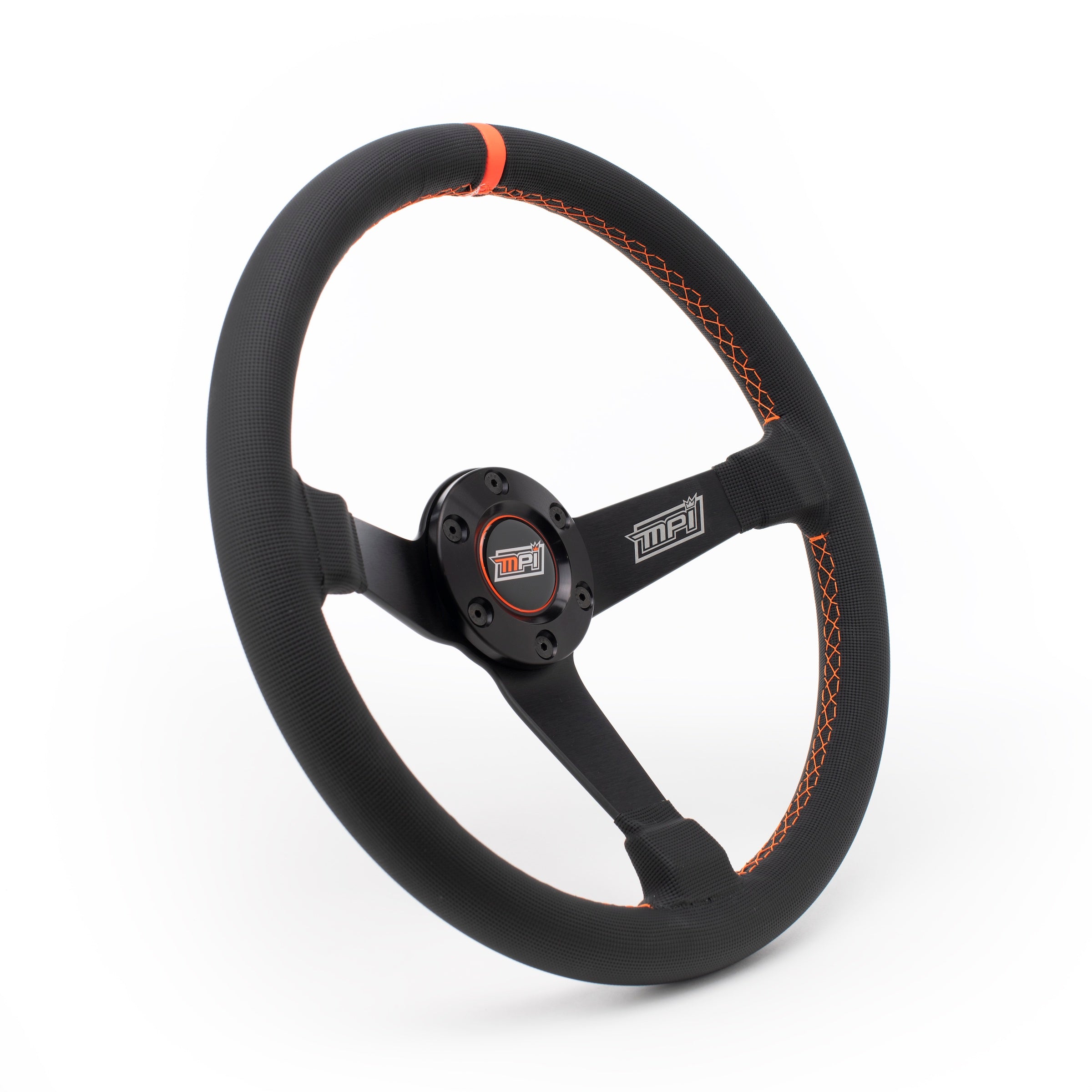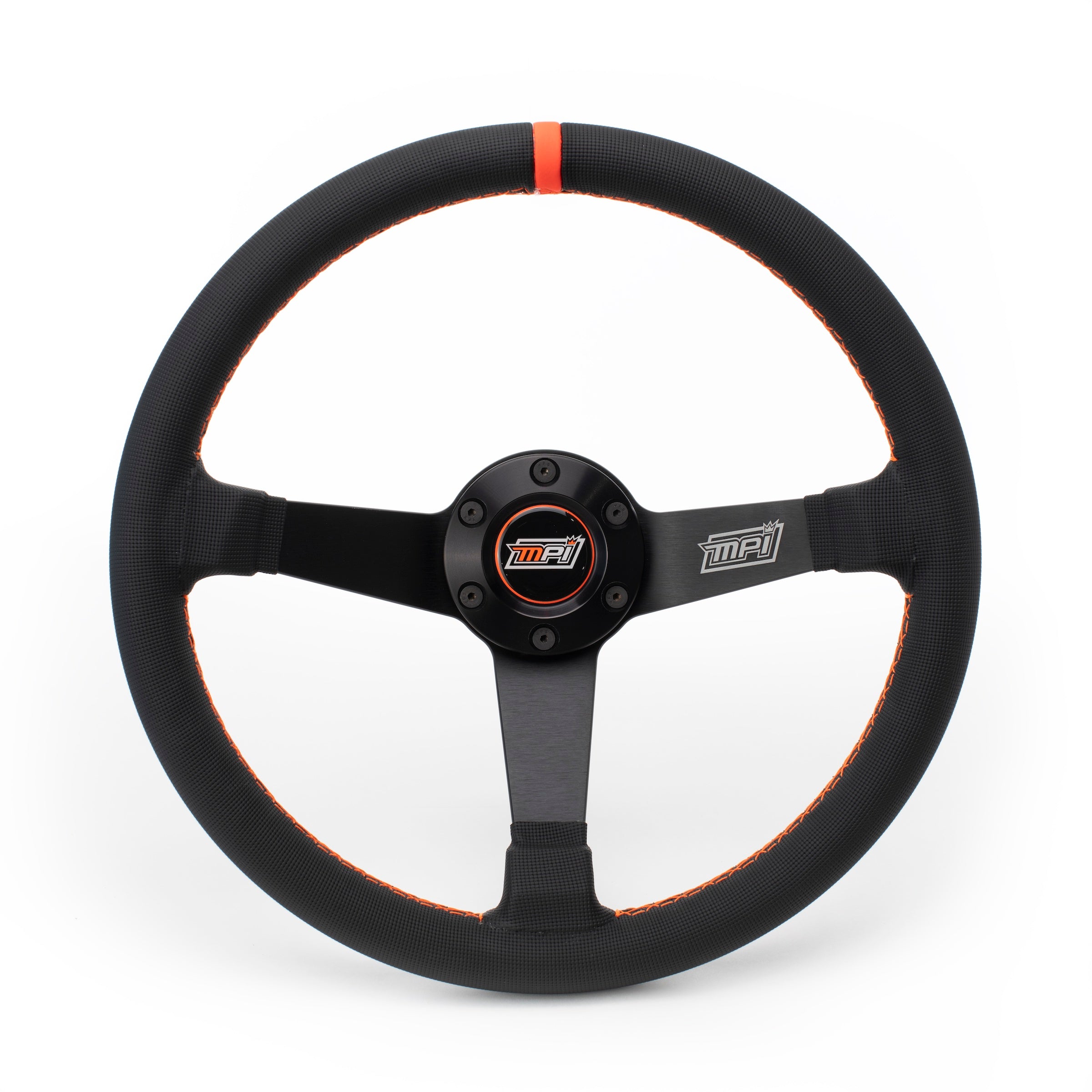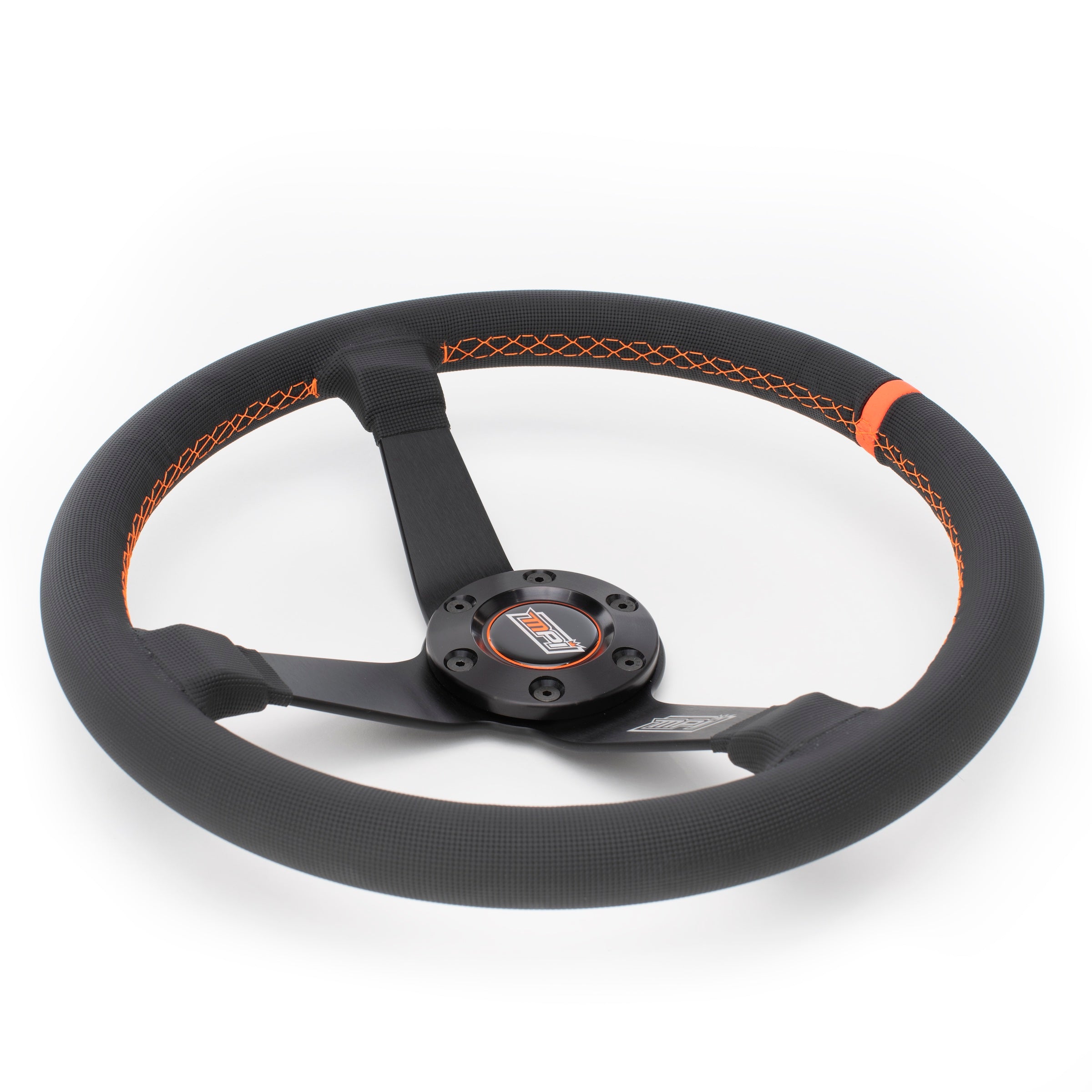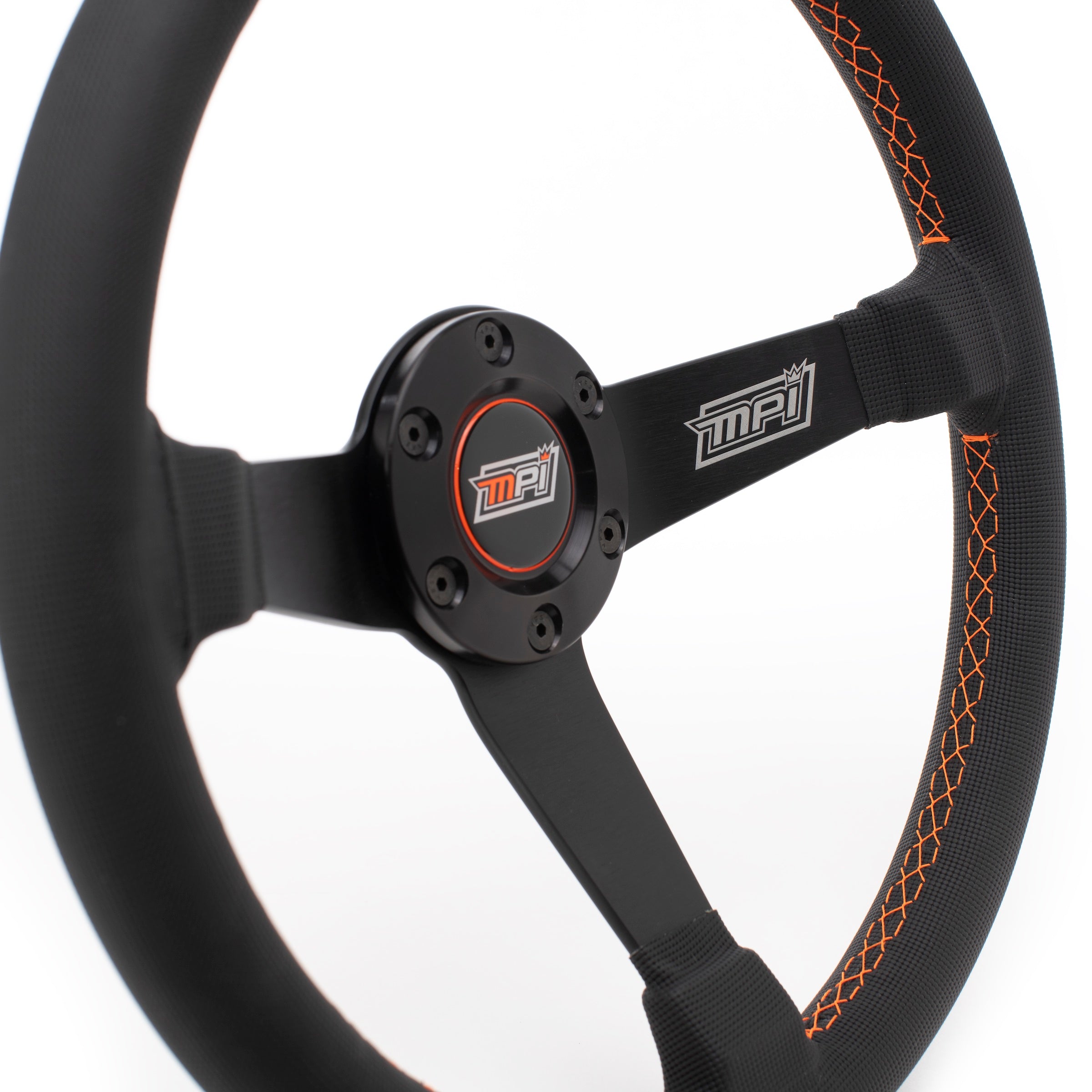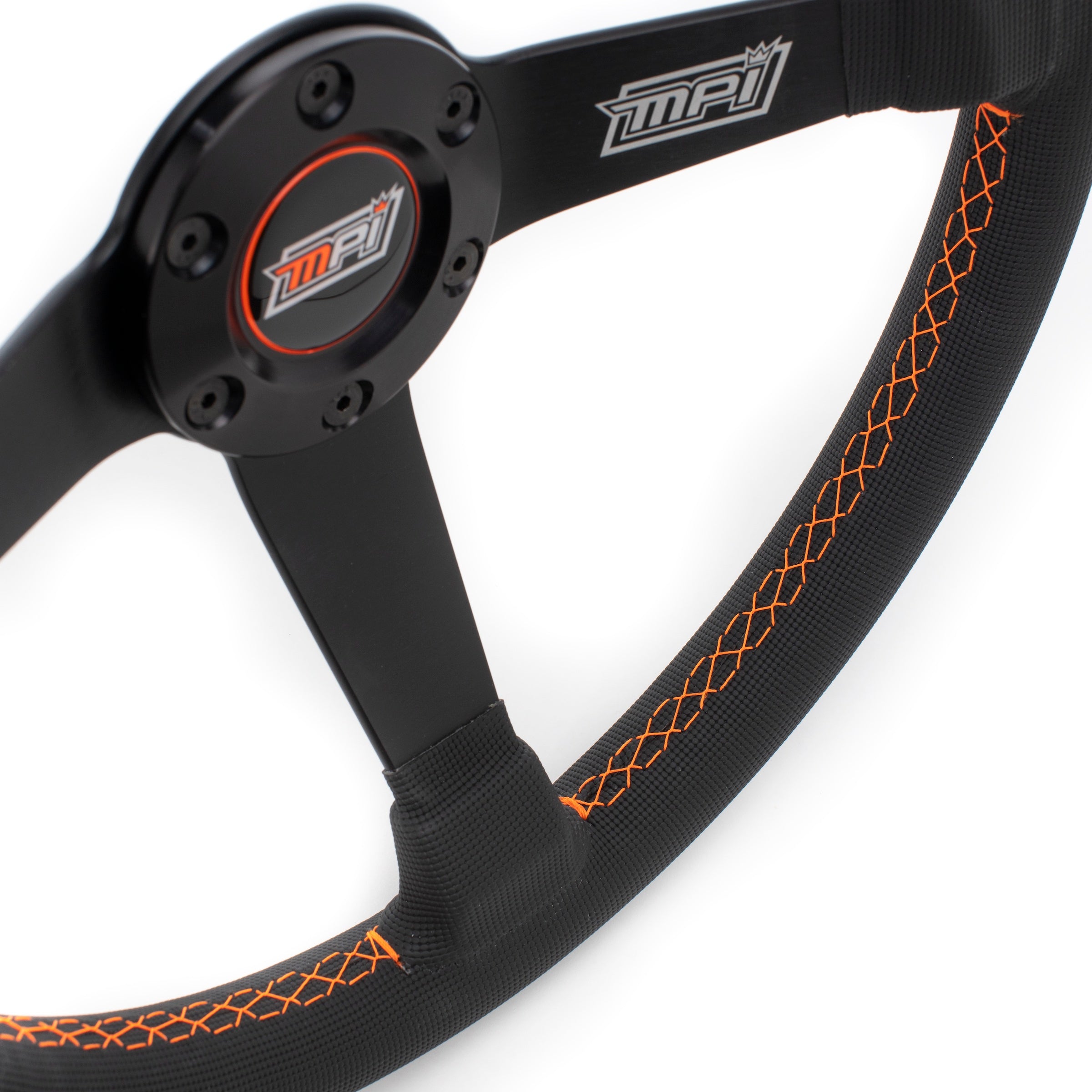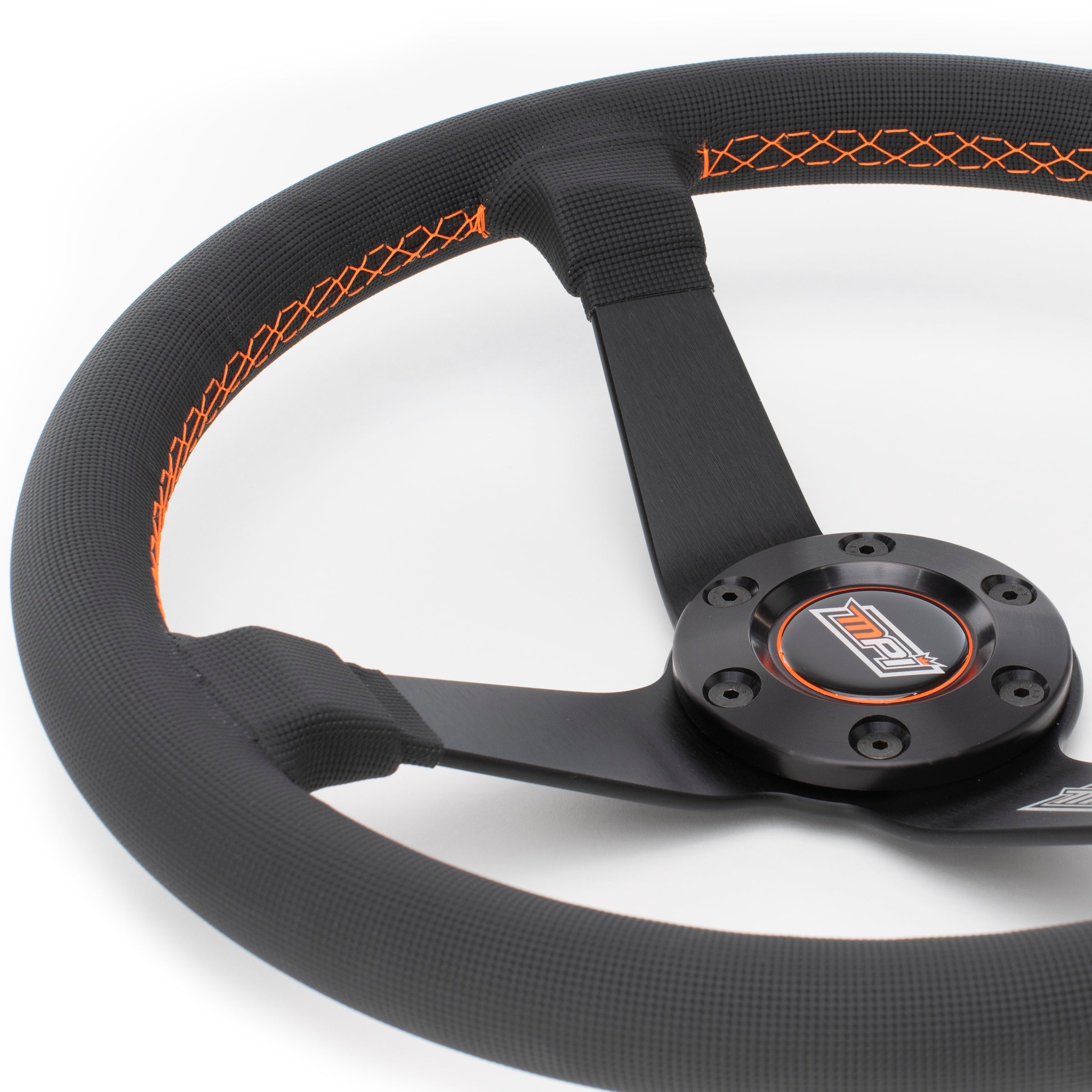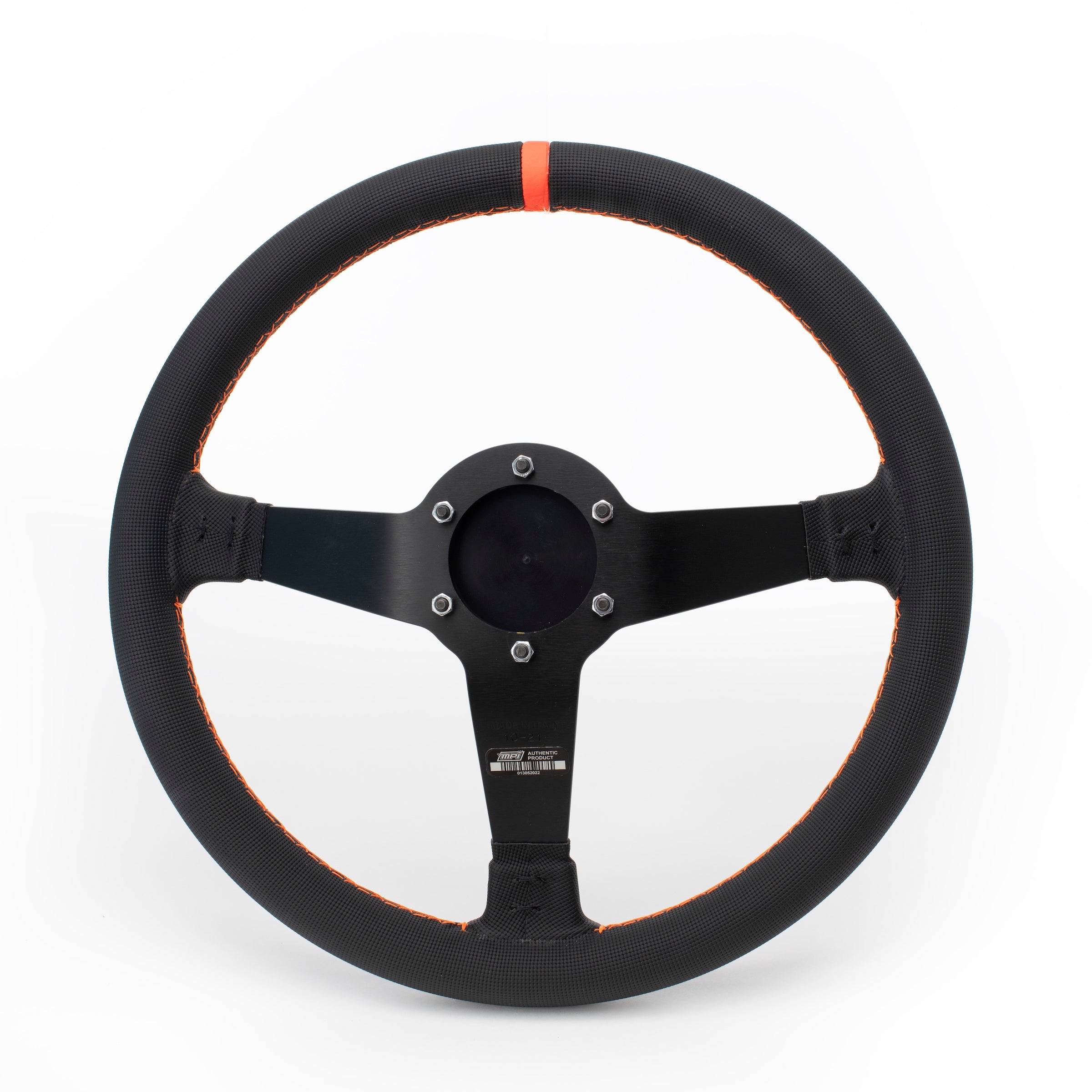 MPI-DO-H60-PX
STATE OF CALIFORNIA CONSUMER WARNING: Some products may contain chemicals such as DEHP, which can cause cancer, birth defects or other reproductive harm.
The DOH60 Model is a multifunctional steering wheel, that has seen widespread use in off-road, track day, and tuning applications.
Safety is always at the forefront of all MPI products. The inner structure has been engineered to deform under elevated impacts, absorbing the load and reducing the effect on the driver's upper body, offering an engineered safety advantage. The inner foam injection has been developed to have the highest vibration absorption rate in the industry. The generous constant oval-shaped grip, in combination with a flat-shaped thumb insert, has been designed to facilitate letting the wheel spin rapidly in driver's hands without the fingers interfering with the spoke, making the holding of the wheel in extreme maneuvers a natural effort for the driver. The new aluminum medium dish structure allows the wheel to come towards the driver to facilitate the usage of aftermarket MPI hubs or quick releases.
Two different covering materials are offered both featuring the MPI Orange™ marker: Suede and Pixel. The selected suede covering and its parallel MPI Orange™ hand-stitched finish give a very high grip feel, reducing the effort needed to hold the wheel while increasing driver feeling and giving a sporty look. This is the preferred material for drifting and tuner usage. The Pixel (PX) covering is an extreme weather, washable material, and its MPI Orange™ crossed stitching is a preferred material for outdoor and off-road usage.
Each wheel is individually serial numbered for traceability and it comes complete with the MPI love, attention to detail, assembly screws, and MPI center bezel.
Measurements
Diameter – 14 inches / 350mm
Weight – 2.5 lbs / 1130g
Dish Depth – 2.36 inches / 60mm
Hole Pattern – 6 x 70mm
 / 6 x 2 ¾"
Drifting / Track Day / SxS / Off Road Concept Specific – Aluminum Frame
Drifting/track days/tuning /off-road/SXS/aluminum steering wheel
MPI Safety™ construction
Medium dish with oval ergonomic grip
NEW extreme weather / washable PX material covering + MPI Orange™ marker
MPI aluminum bezel included + mounting screws
Made in Italy
Measurements
Diameter – 14 inches / 350mm
Weight – 2.5 lbs / 1130g
Dish Depth – 2.36 inches / 60mm
Hole Pattern – 6 x 70mm
 / 6 x 2 ¾"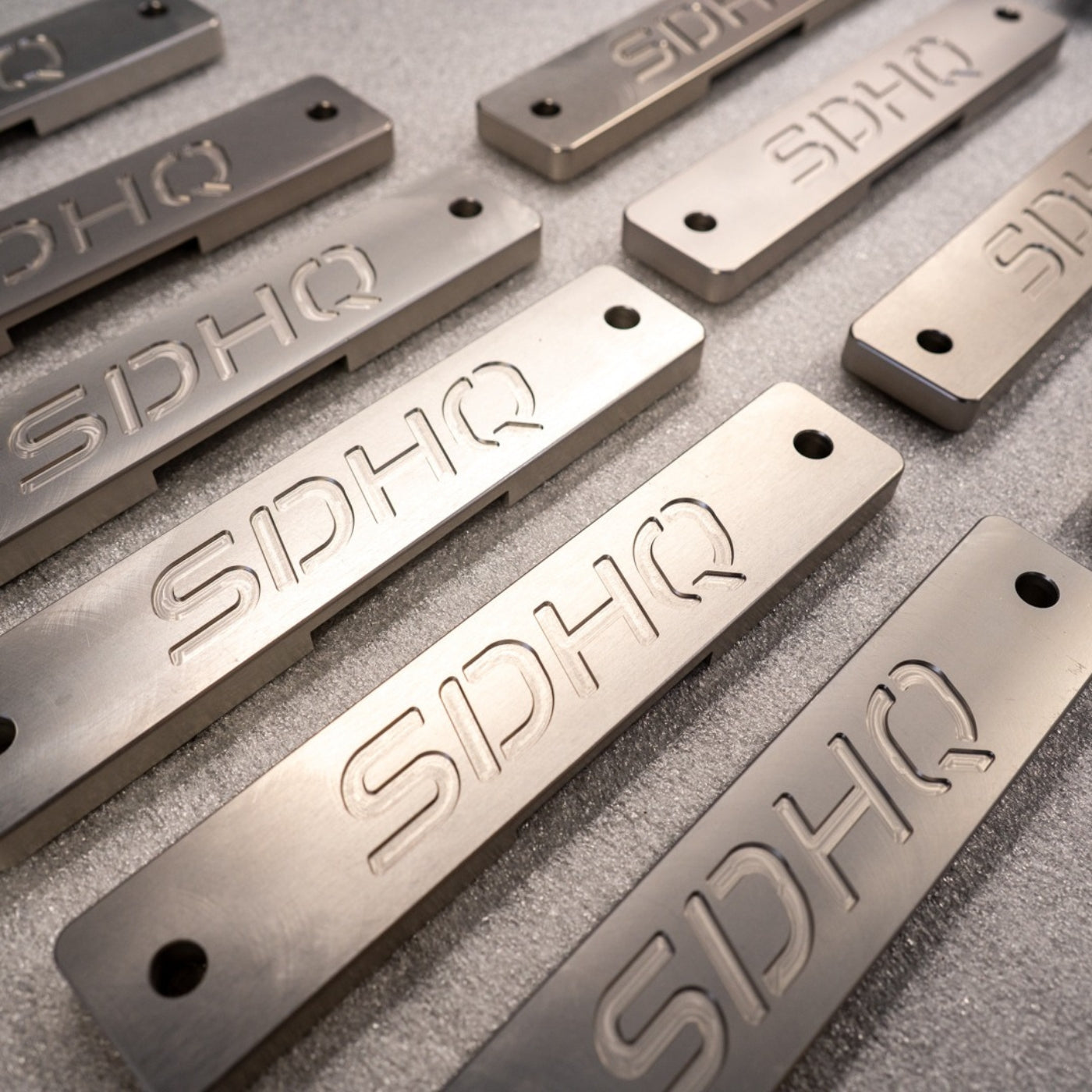 American-made Excellence
SDHQ: Built for Adventure
Experience American-made excellence from SDHQ, your fellow off-road enthusiasts. We take pride in crafting high-quality, custom products right at our headquarters for unparalleled performance and durability.
Check out what 'SDHQ Built' means for us as well as our customers: