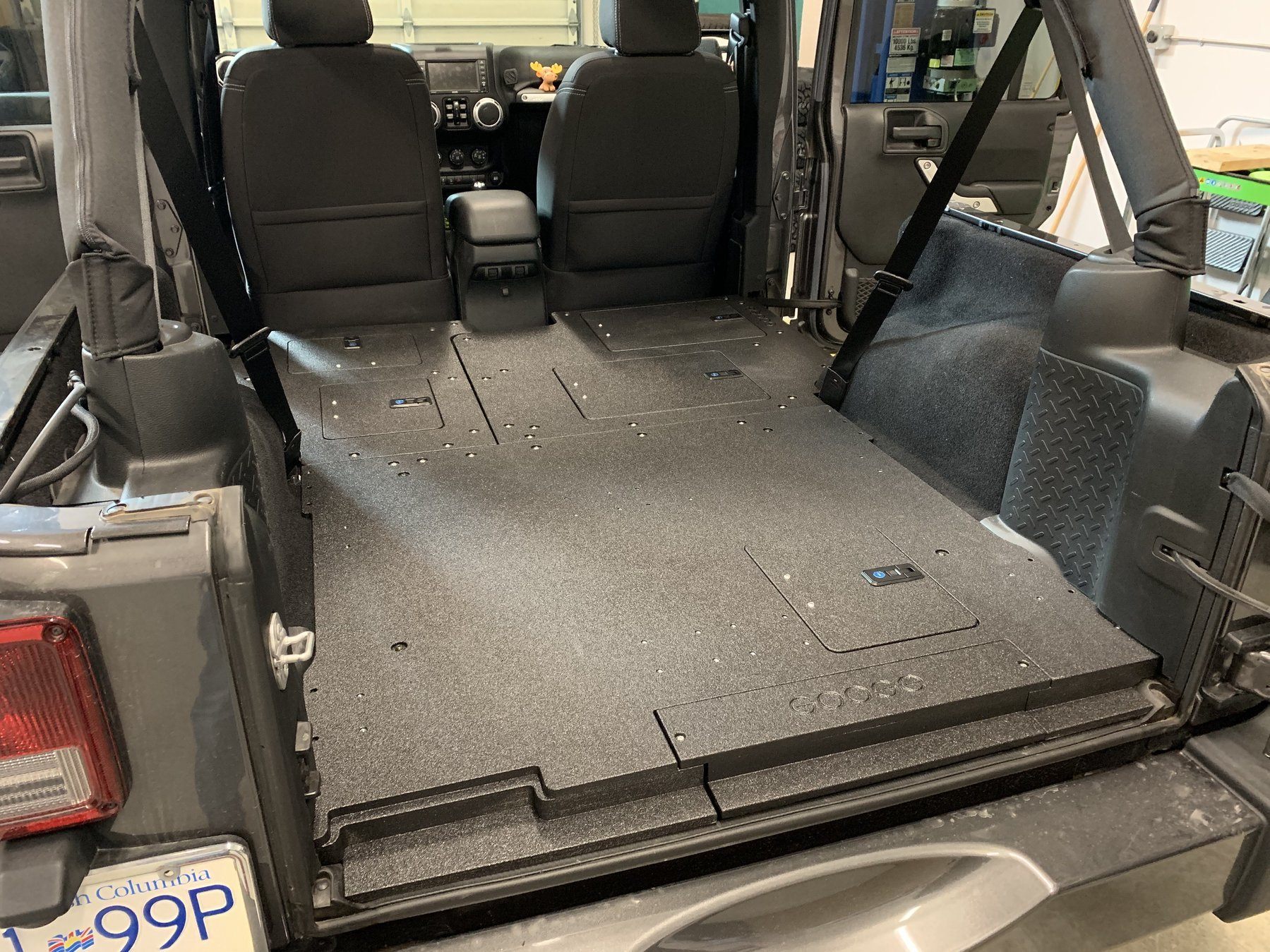 '07-18 Jeep JKU 4-Door Stealth Sleep Package
STATE OF CALIFORNIA CONSUMER WARNING: Some products may contain chemicals such as DEHP, which can cause cancer, birth defects or other reproductive harm.
Goose Gear's Jeep JKU Stealth Sleep Package is a minimalist approach to camping in your JKU, with the rear plate and complete second row seat removal, you now have plenty of room to set up your sleeping pad and sleep indoors. There is also ample storage below the second row delete sleep platforms for your gear.

The package includes the Rear Plate System and the 40% drivers side and 60% passengers side seat deletes.
PRODUCT OPTIONS:
| Part Number/SKU | Model Year | Configuration |
| --- | --- | --- |
| PKGJKU-07-10-STD-STEALTH | 2007-2010 | No Sub |
| PKGJKU-11-14-STD-STEALTH | 2011-2014 | No Sub |
| PKGJKU-15-18-STD-STEALTH | 2015-2018 | No Sub |
| PKGJKU-15-18-SUB-STEALTH | 2015-2018 | With Sub |
TECH INFO:
Jeep JKU's in 2011-2014 model years with a factory subwoofer in the passenger side wall need to permanently remove the subwoofer. The factory subwoofer can be relocated or simply removed. Optional Goose Gear Cubbies replace the plastic trim and turn the factory subwoofer space into storage.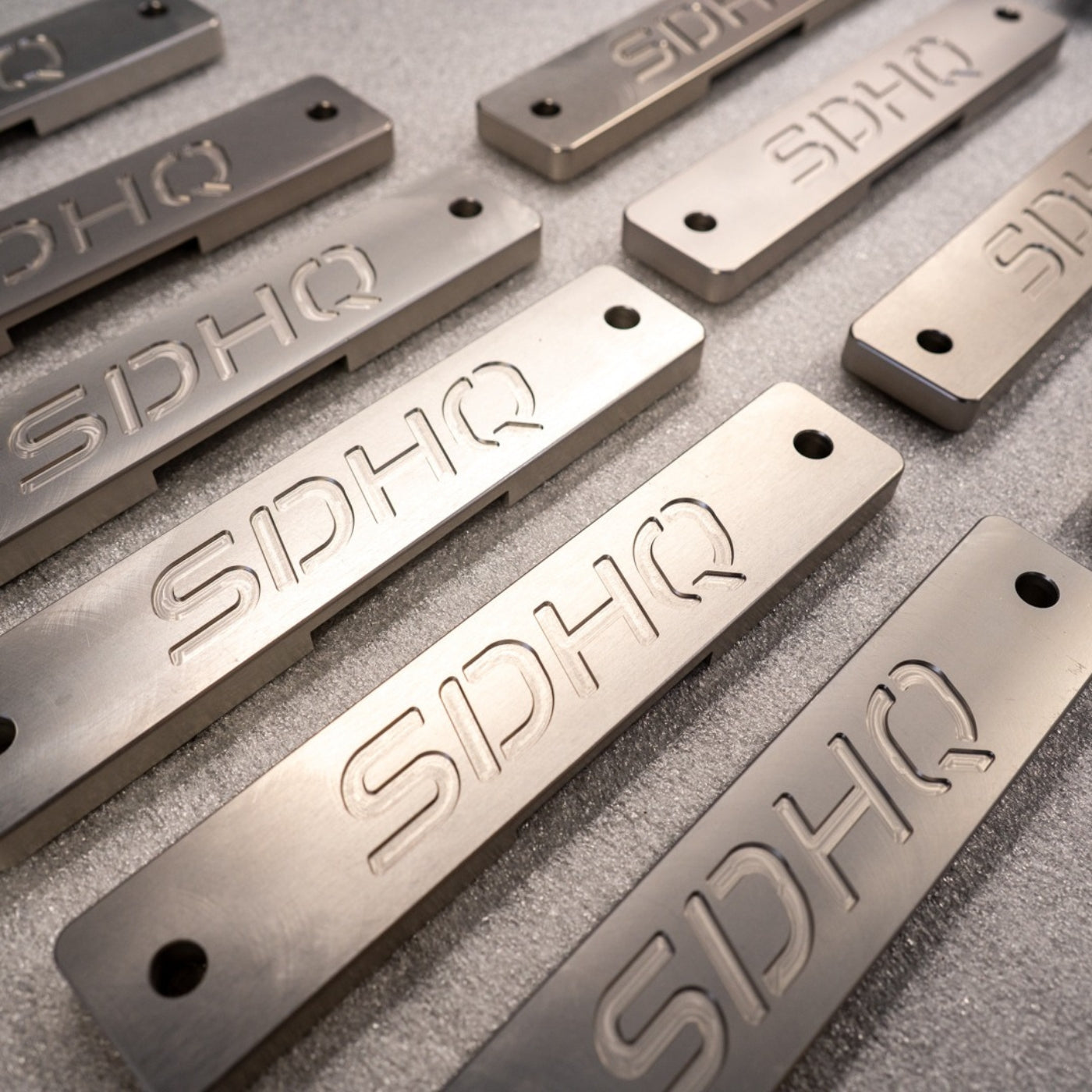 American-made Excellence
SDHQ: Built for Adventure
Experience American-made excellence from SDHQ, your fellow off-road enthusiasts. We take pride in crafting high-quality, custom products right at our headquarters for unparalleled performance and durability.
Check out what 'SDHQ Built' means for us as well as our customers: