15 LB Package B Power Tank-PT15-5350
STATE OF CALIFORNIA CONSUMER WARNING: Some products may contain chemicals such as DEHP, which can cause cancer, birth defects or other reproductive harm.
PowerTank's 15 lb Package B Power Tank is a popular system for a reason. With 50% more CO2 than a 10 lb Power Tank, a 15 lb Power Tank is built for larger tires, bigger repairs, or longer overland journeys. The Package B includes accessories not found in the Package A that will make using your Power Tank faster and more convenient. 

This Package B system includes everything you need to run air tools with our advanced universal safety Super Coupler and air up tires through a dedicated HD Tire Inflator Guage. It also includes a Super Bracket that makes a great base mount.
OPTION DETAILS:
REGULAR OPTIONS:
You have a choice between a high pressure HP250i regulator with 250 psi max output or an extreme pressure XP400 regulator with 400 psi max output. Which one is right for you depends on what you will be using your Power Tank for.
Tire air up speed is determined primarily by flow rate or the cubic feet per minute (CFM) of the gas. The HP250i boasts a 45 cfm flow rate and the XP400 outputs 48 cfm. Not a large difference in tire air up speed between the two. A high-end compressor puts out 5-6 cfm for comparison.
HOSE OPTIONS:
30 ft coiled hose will stretch from where your Power Tank is mounted in the back to the furthest corner of your Four Door Wrangler Unlimited. It is much faster to put away than the straight hose.
30 ft straight hose will reach a bit further without worrying about the coils catching on corners of your vehicle. It is also the preferred hose to use when working with air tools as it does not pull your tools away from you like a coiled hose would. The downside is the extra time it will take you to coil back up when you're done using it.
10 ft hose: Depending on how you use your Power Tank, a 10 ft hose may be the best option. For longer vehicles like full-size pickups or RVs or set ups where you need to remove the Power Tank from its mount before use, the 10 ft hose is the least obtrusive of the three. Pair it with a Safety Series Tire Inflator with an extended hose whip to make airing up a cinch.
TIRE INFLATOR OPTIONS:
STANDARD WHIP: The standard whip option on Power Tank Tire Inflators is a stainless steel braided 2 ft hose whip long enough for most people to stand up fully while airing up, even when the tire valve stem is close to the ground.
SAFETY WHIP: For those wanting more length, we also offer a 6 ft stainless steel braided hose whip on our Safety-Series TIGs. The added length was originally intended for 'stand-away safety' when airing up high pressure RV and trailer tires in the rare event of a tire failure. The added hose length is also preferred simply because it makes the Tire Inflator easier to use and easier to read the gauges.
WHAT'S INCLUDED:
Super Flow Regulator*
Power Grip Guard Handle*
15 lb Armorcoat CO2 Cylinder*
Tank Boot
Super Flex Hose
Super Coupler
10 lb/15 lb Super Bracket
Tire Inflator**
Power tank CO2 systems are great for Inflating Tires, blowing up lake toys, operating air tools, and even keeping things clean with the Power Tank Master Blaster Blow Gun kit.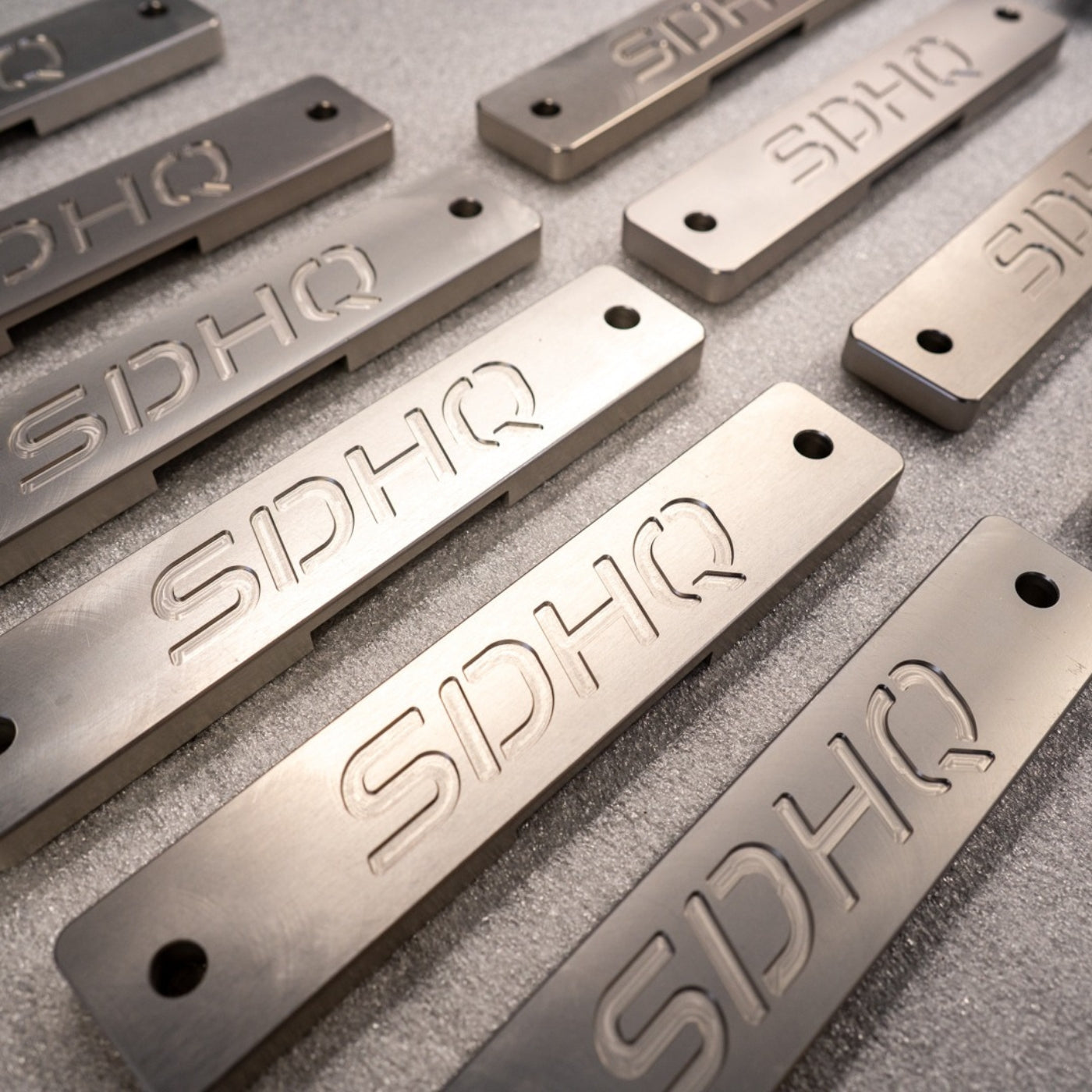 American-made Excellence
SDHQ: Built for Adventure
Experience American-made excellence from SDHQ, your fellow off-road enthusiasts. We take pride in crafting high-quality, custom products right at our headquarters for unparalleled performance and durability.
Check out what 'SDHQ Built' means for us as well as our customers: