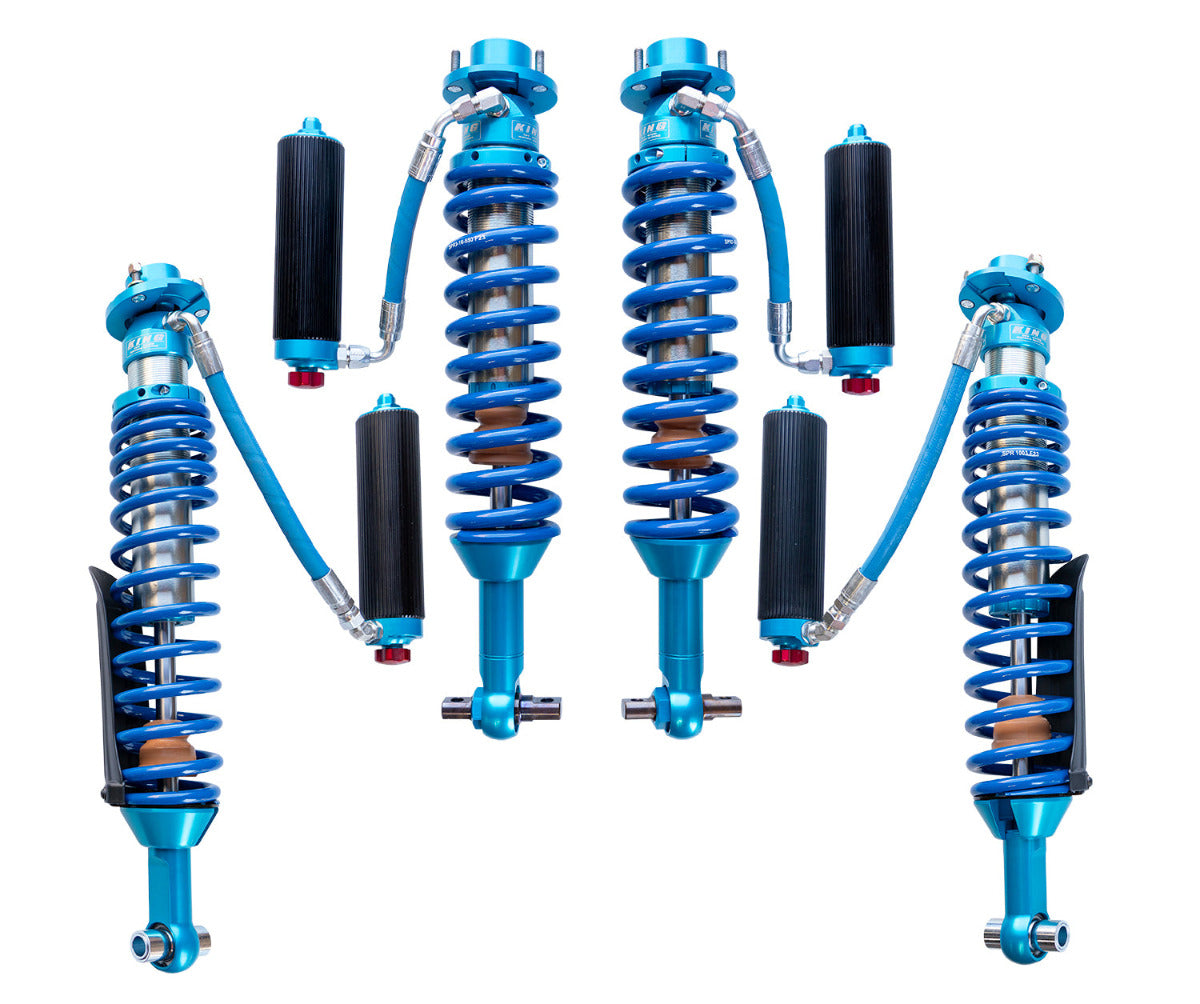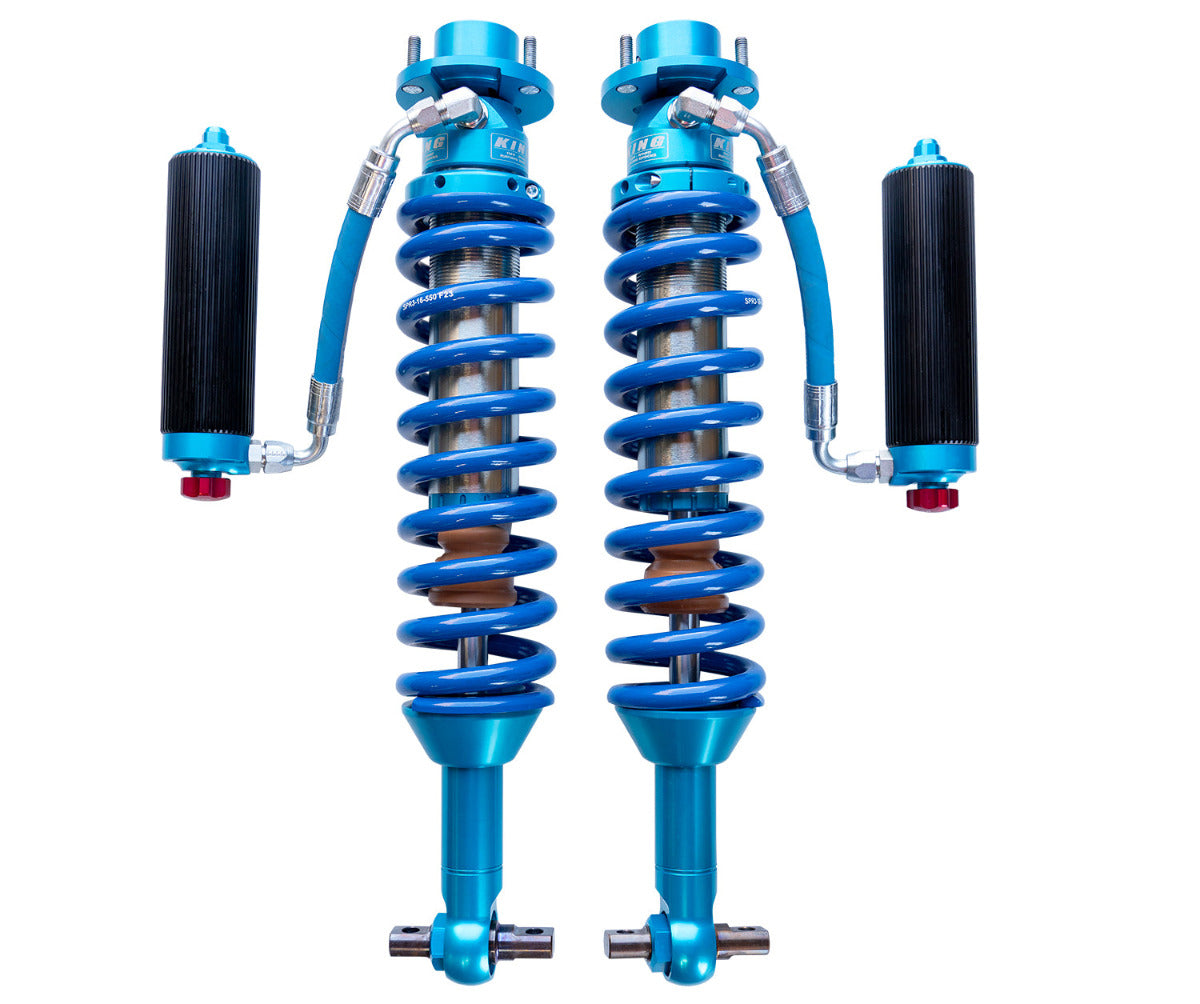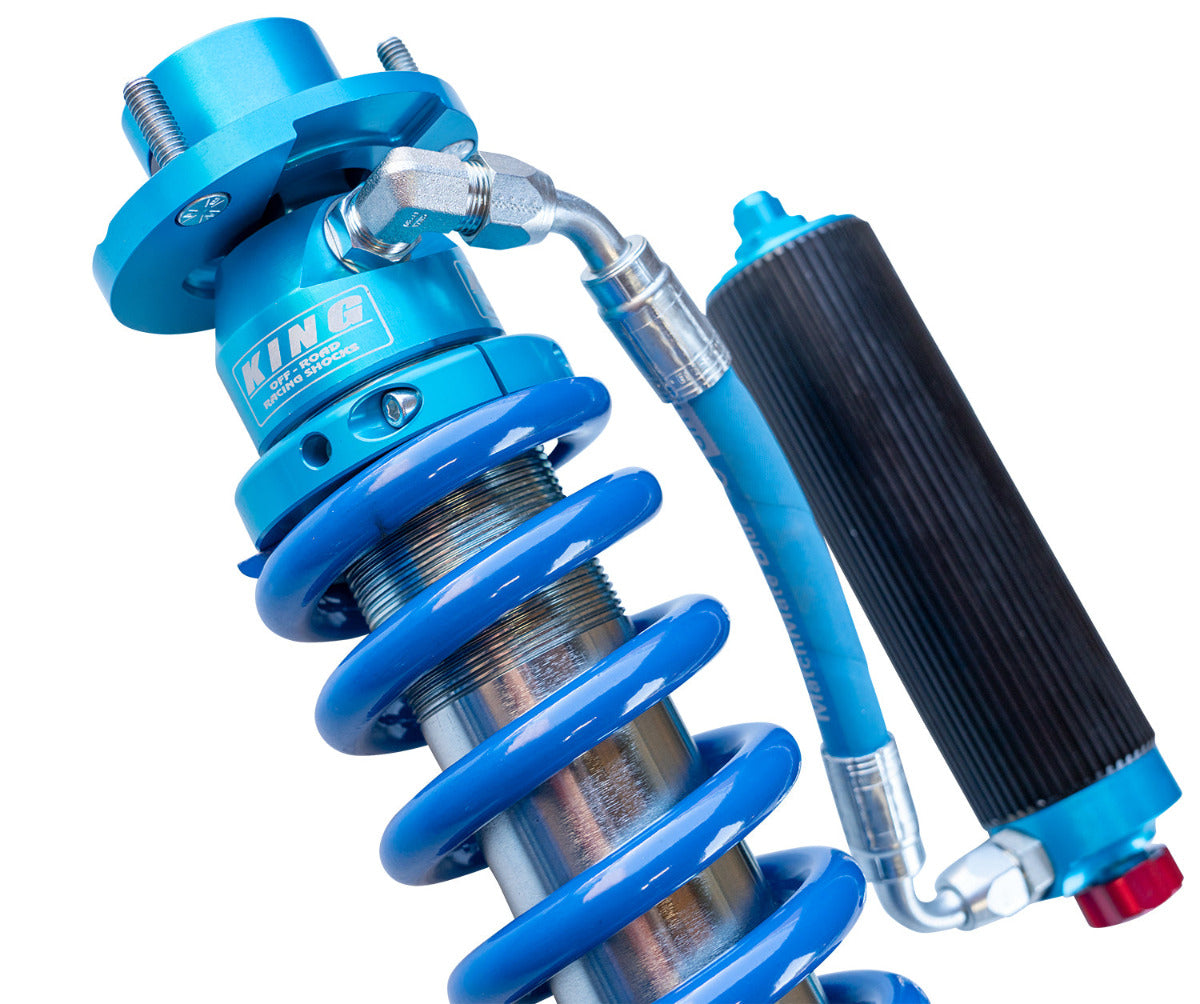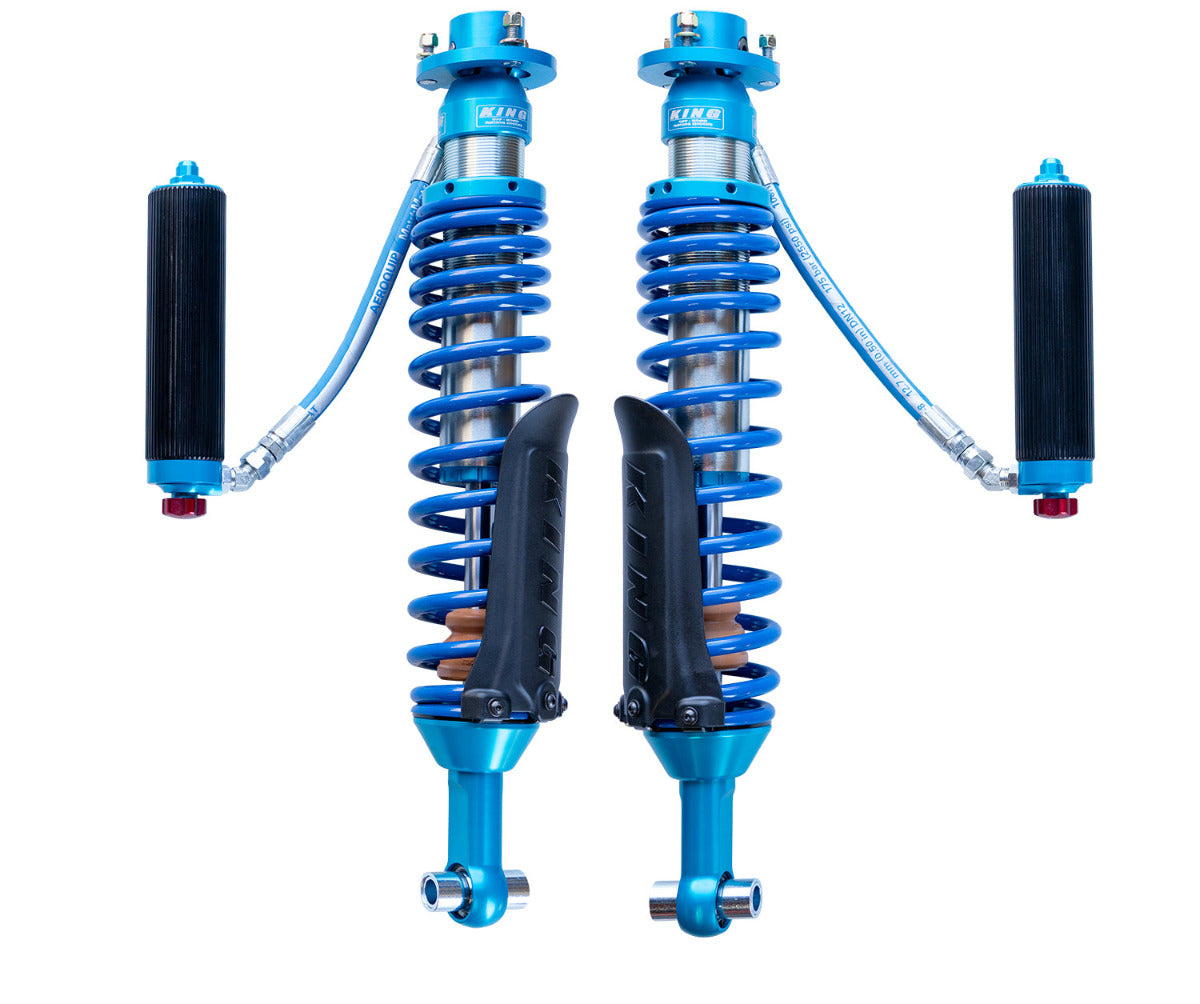 21-23 Bronco Carli Tuned King Coilover Shock Package
STATE OF CALIFORNIA CONSUMER WARNING: Some products may contain chemicals such as DEHP, which can cause cancer, birth defects or other reproductive harm.
Precision Performance, Superior Ride
Experience unparalleled suspension enhancement with our specially crafted King Coilover Shock Package for the Ford Bronco.
Key Features:
Premium Components: Beginning with the King OEM coilover, we incorporated 17-4 Stainless Steel Shock Shafts standard in our Carli proprietary Kings, ensuring durability and performance.

Advanced Adjusters & Reservoirs: Our package boasts standard Compression Adjusters and Short-Finned reservoirs, perfectly complementing our Carli Pistons for optimal dirt ride adjustment.

Custom Shock Tuning: Drawing from our own proprietary Carli Shock Piston, each shock undergoes extensive on-road and off-road testing, ensuring a balanced and responsive ride.

Balanced Performance: Whether cruising on highways or tackling off-road trails, our goal is harmony. Our shocks provide a ride that's supple yet reactive, offering a controlled and balanced response to any terrain. Say goodbye to the spongy front and punchy rear of stock suspensions.

Enhanced Off-Road Dynamics: While the factory Sasquatch impresses at low speeds, our spec Kings take performance to a new level. Experience amplified control and tackle bigger challenges with confidence. Your Bronco's capabilities will soar beyond the stock suspension limits.
Elevate your Bronco's journey – because every ride should be a thrilling experience.
Consider the upgrades available below, we highly recommend them.

– Carli Spec'd King 2.5″ Diameter R/R Front Coilovers

– Carli Spec'd King 2.5″ Diameter R/R Rear Coilovers

– Carli Linear Shock Pistons and Custom Tuning

– 17-4 Stainless Steel Shock Shafts

– Front & Rear Reservoir Mounts

– Rear Roost Guards

– Sasquatch: 1″ Lift

– Non-Sasquatch: 3″ Lift

– Fitment: 2021+ Ford Bronco 4×4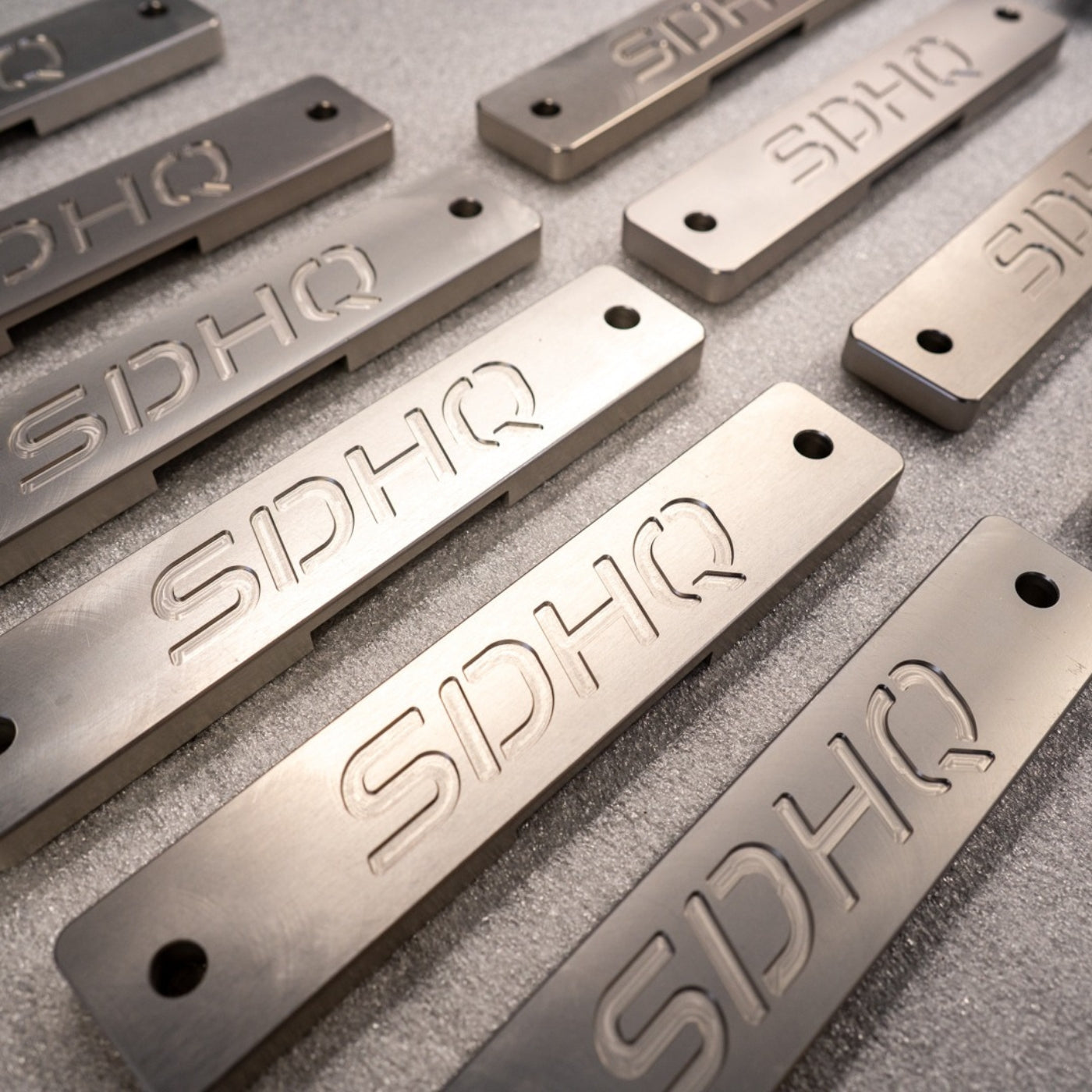 American-made Excellence
SDHQ: Built for Adventure
Experience American-made excellence from SDHQ, your fellow off-road enthusiasts. We take pride in crafting high-quality, custom products right at our headquarters for unparalleled performance and durability.
Check out what 'SDHQ Built' means for us as well as our customers: