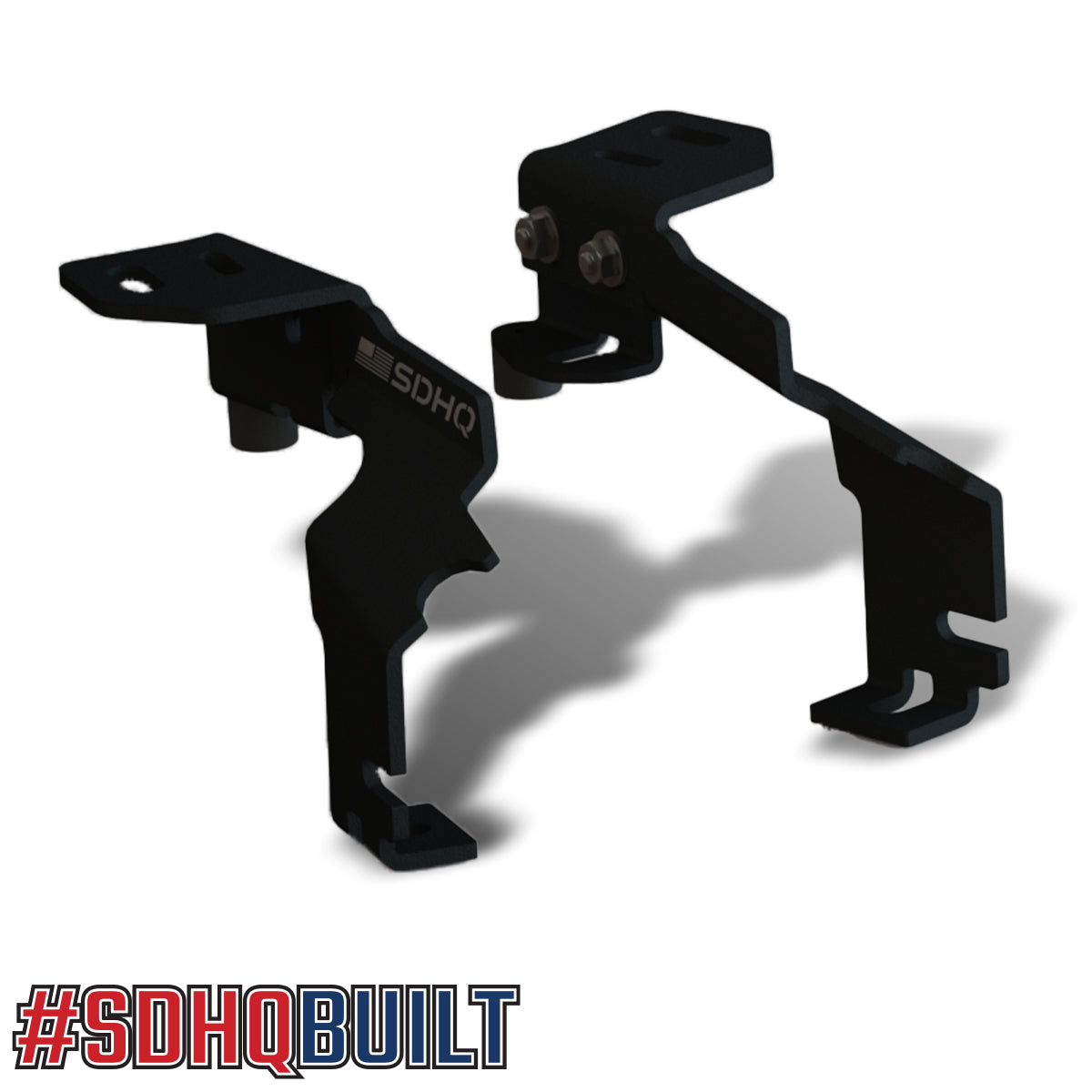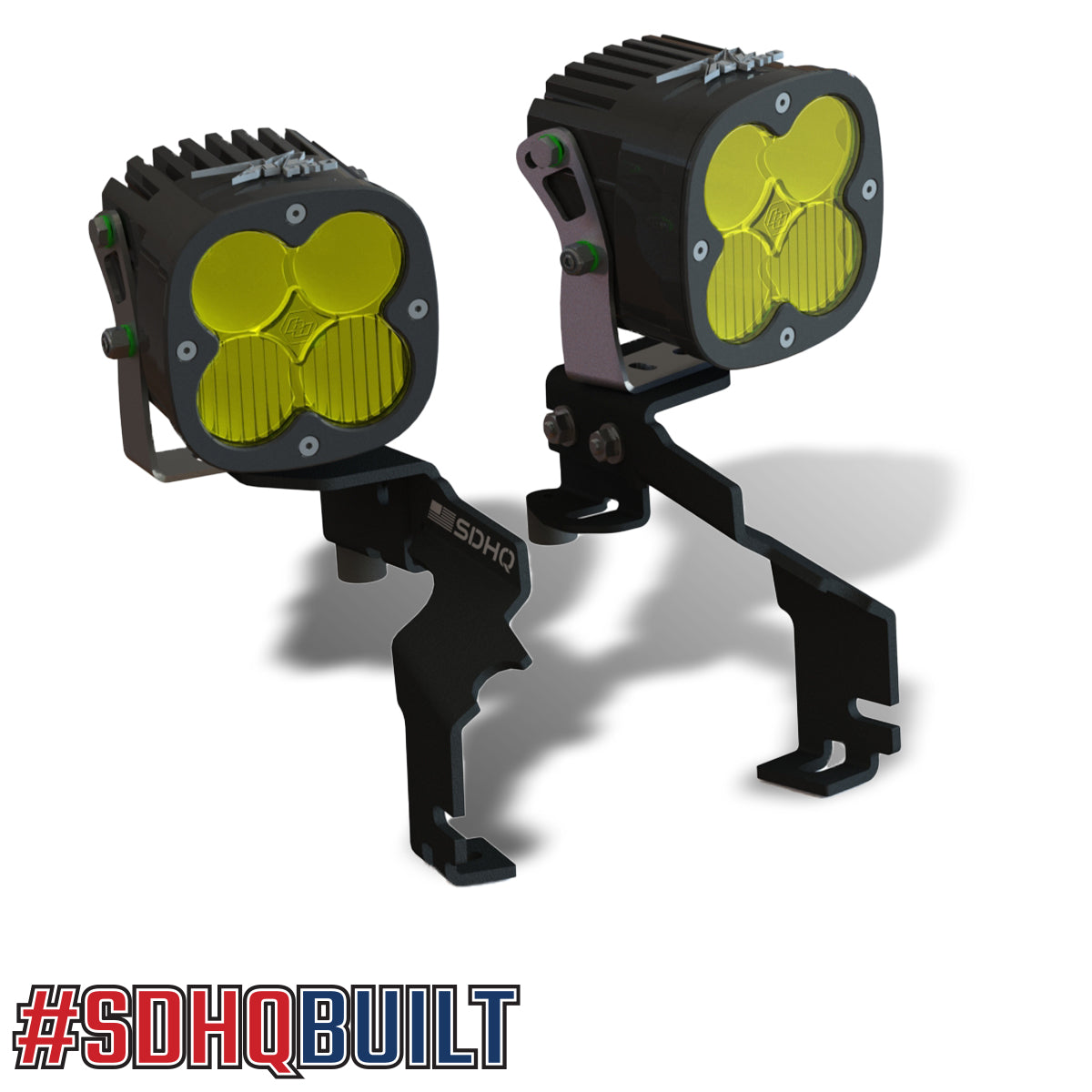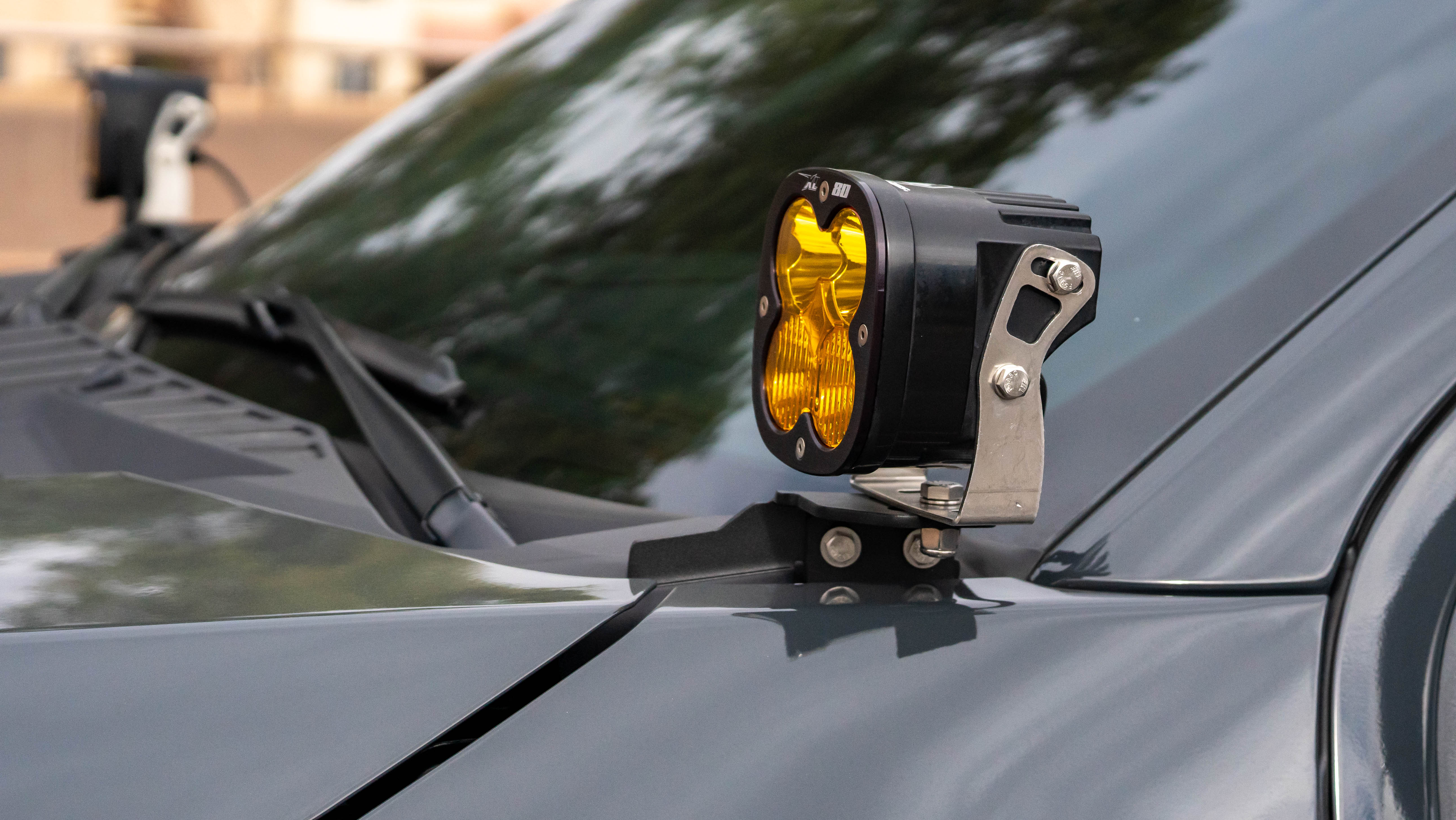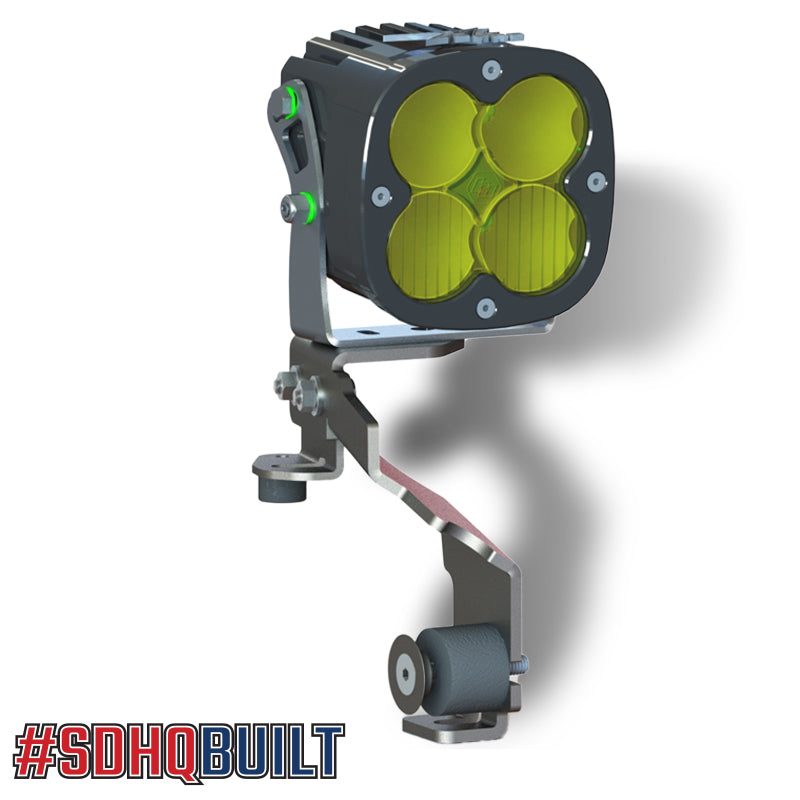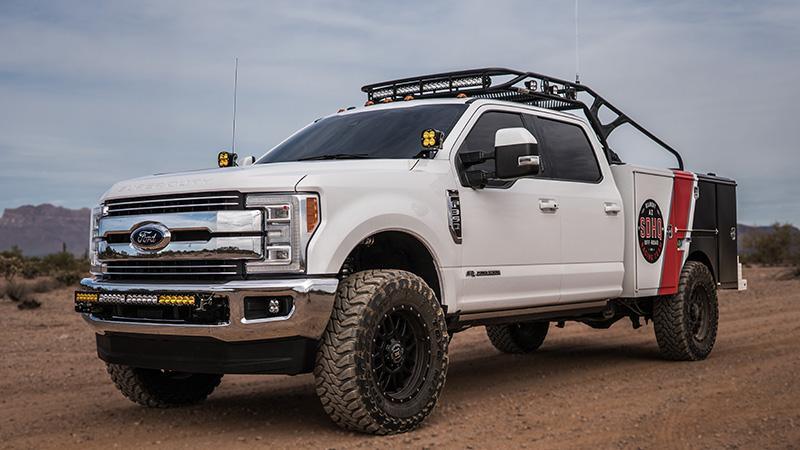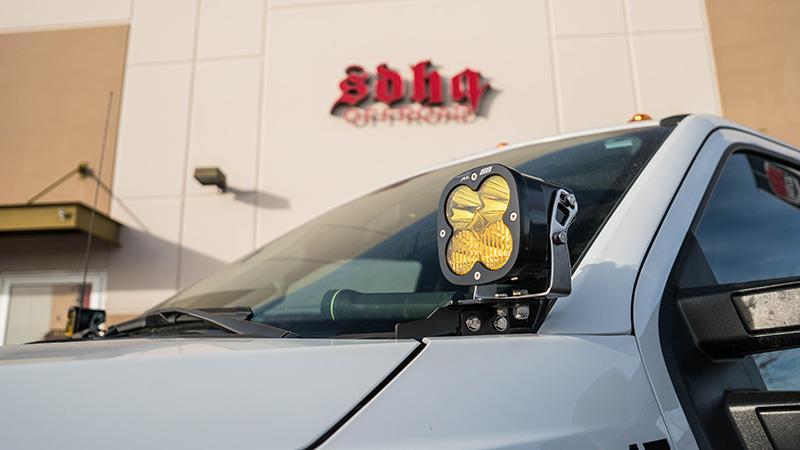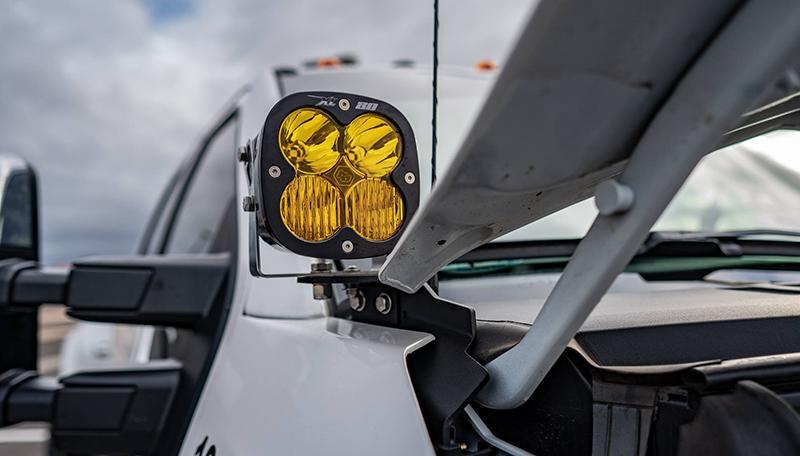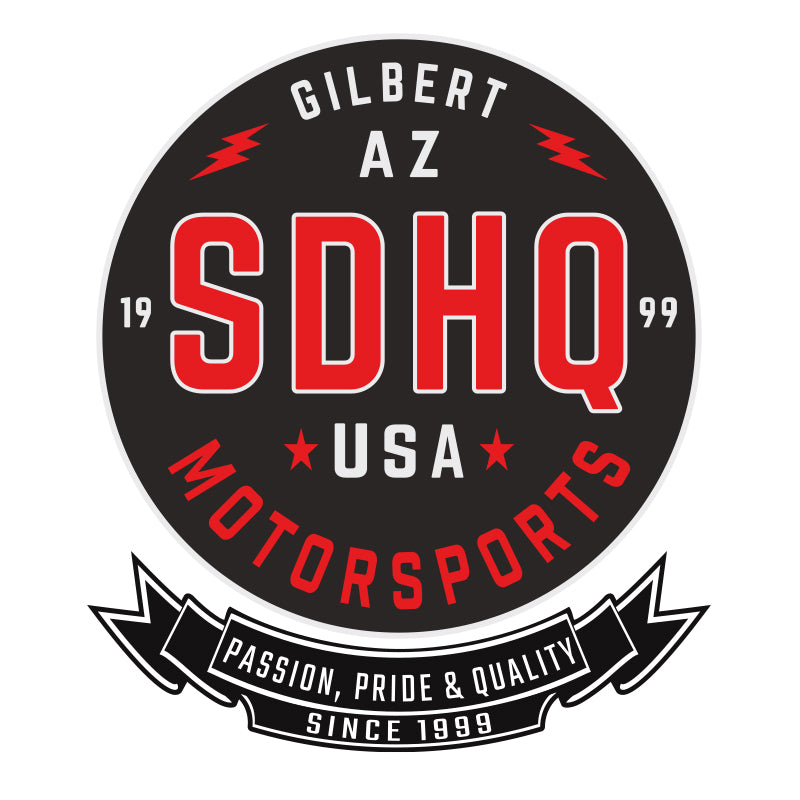 '17-22 Ford Super Duty SDHQ Built A-Pillar Light Mounts
'17-22 Ford Super Duty SDHQ Built A-Pillar Light Mounts
MCQUEEN
190 South McQueen Road
Suite 109
Gilbert AZ 85233
United States
+14806332929
Premium A-Pillar Light Mounts for Super Duty
Boost your night drives with SDHQ's precision-engineered A-Pillar Light Mounts, exclusively crafted for the Ford Super Duty series. Navigate off-road terrains confidently with enhanced auxiliary lighting, all without compromising your vehicle's aesthetics or structural integrity.  The best fitting, highest quality a-pillar mounts on the market.
Vehicle Compatibility:
Ford Super Duty 2017-22 (F-250/350/450/550)
Key Features:
In-house 3D CAD design ensuring the best fit and finish
Eliminates the need for cowl cutting or drilling
Utilizes OEM hood hinge hardware
Durable thick steel construction
Vibration dampening with Mil-Spec rubber
Arrives in a sleek powder-coated finish
Compatible Light Brands:
Baja Designs: XL/XL-R Pro/Sport, Squadron Pro/Sport, LP4 & LP6 Series, S2 Pro
Rigid Industries: 360 Series Round Lights
Vision X: 4.5" Light Cannon
Ensure a factory-fresh look while seamlessly integrating aftermarket LED light pods. SDHQ guarantees quality, fit, and a hassle-free installation experience.


If you have the time, consider leaving us a review - your opinion and experience are important to us!
VEHICLE FITMENT:
2017-2022 Ford Super Duty (F-250/350/450/550)

KEY FEATURES:
3D CAD designed, engineered & built in-house for our typical SDHQ Built quality, fit, and finish
No cutting or drilling required
Bolts into existing OEM hood hinge
Thick steel plate construction for durability
Mil-Spec Rubber vibration dampener utilized between mount and fender
Ships with a powder coated finish

COMPATIBLE LIGHTS:
Baja Designs
XL/XL-R Pro/Sport
Squadron Pro/Sport
LP4 Series LED Lights
LP6 Series LED Lights
S2 Pro LED Lights
Rigid Industries
360 Series Round Lights
Vision X
4.5" Light Cannon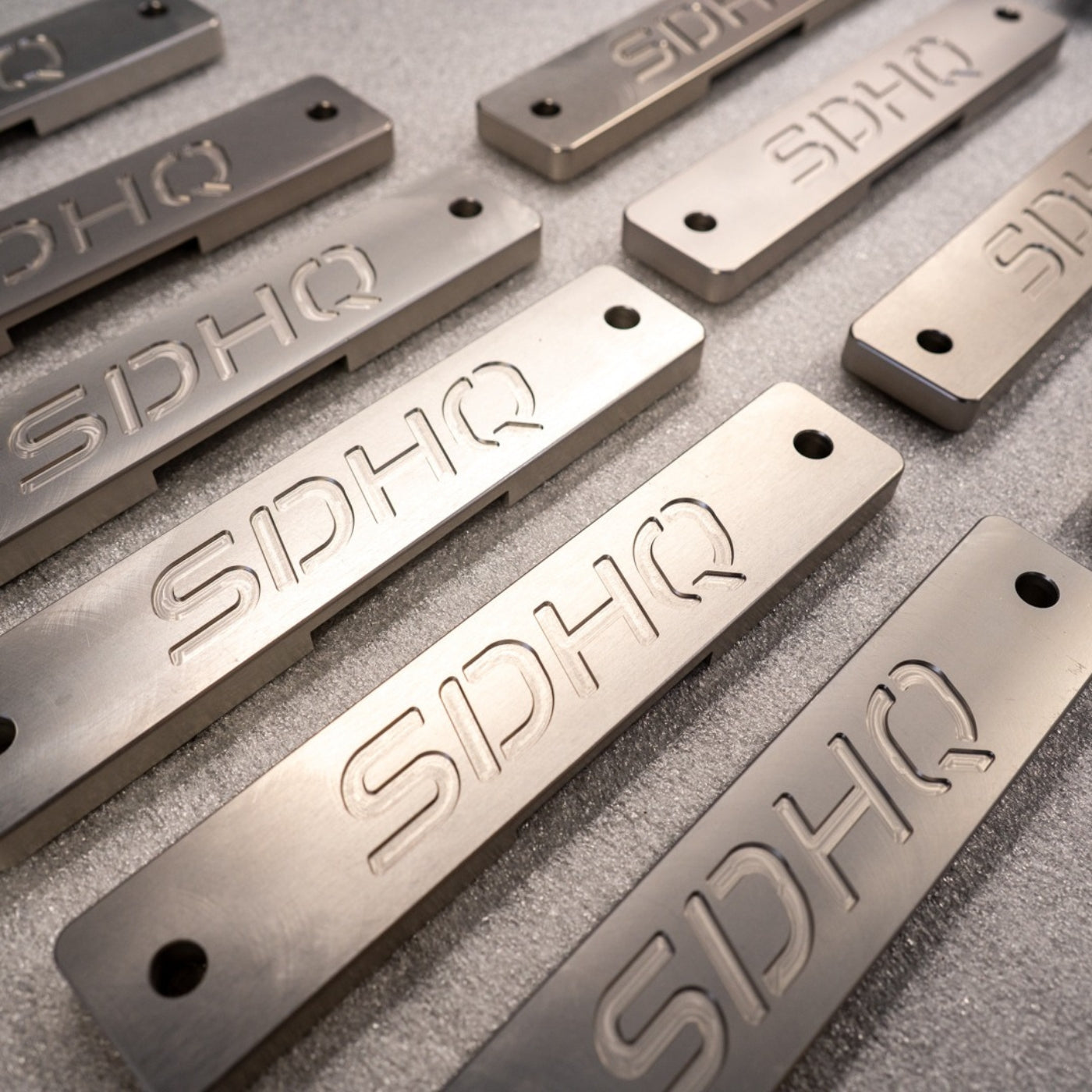 American-made Excellence
SDHQ: Built for Adventure
Experience American-made excellence from SDHQ, your fellow off-road enthusiasts. We take pride in crafting high-quality, custom products right at our headquarters for unparalleled performance and durability.
Check out what 'SDHQ Built' means for us as well as our customers: