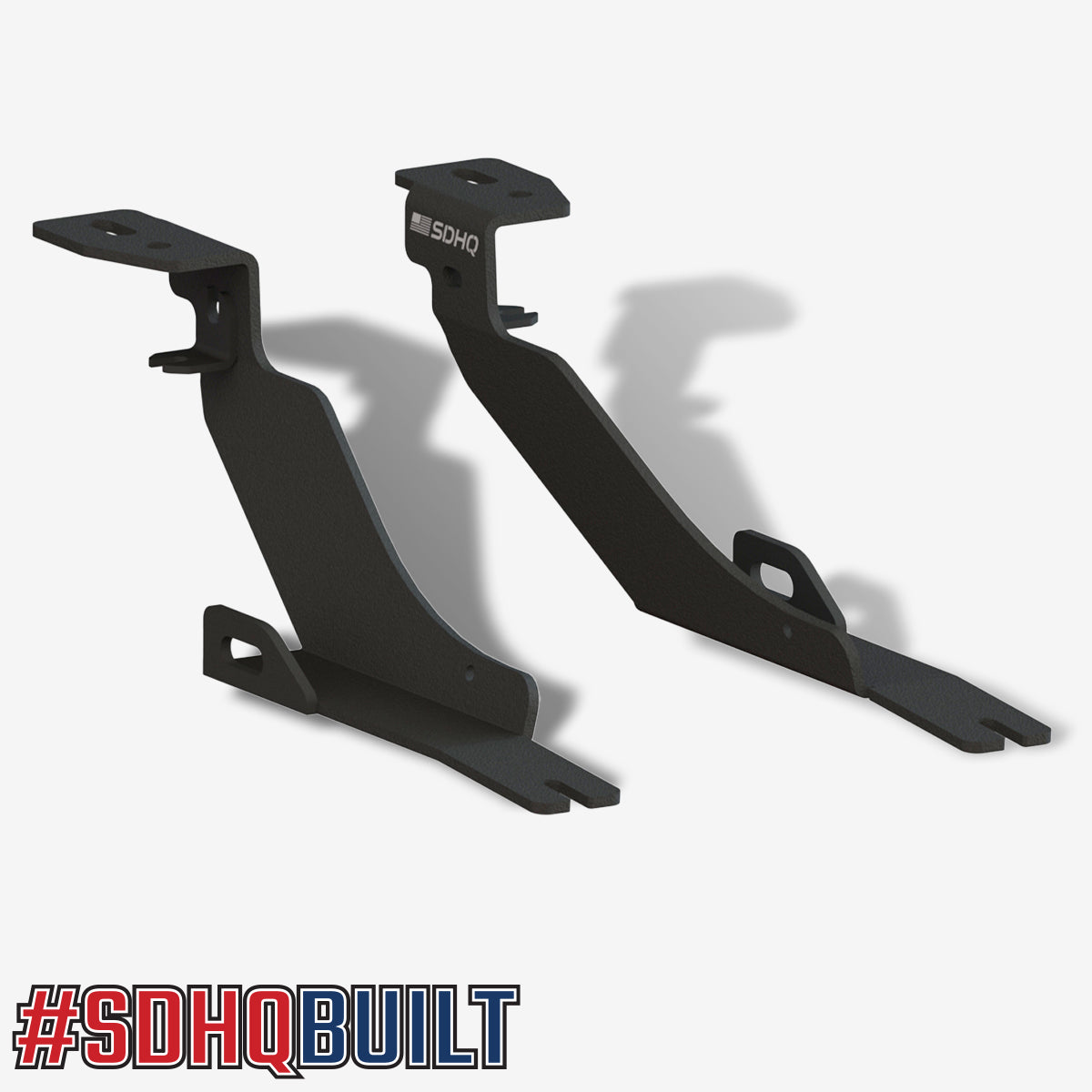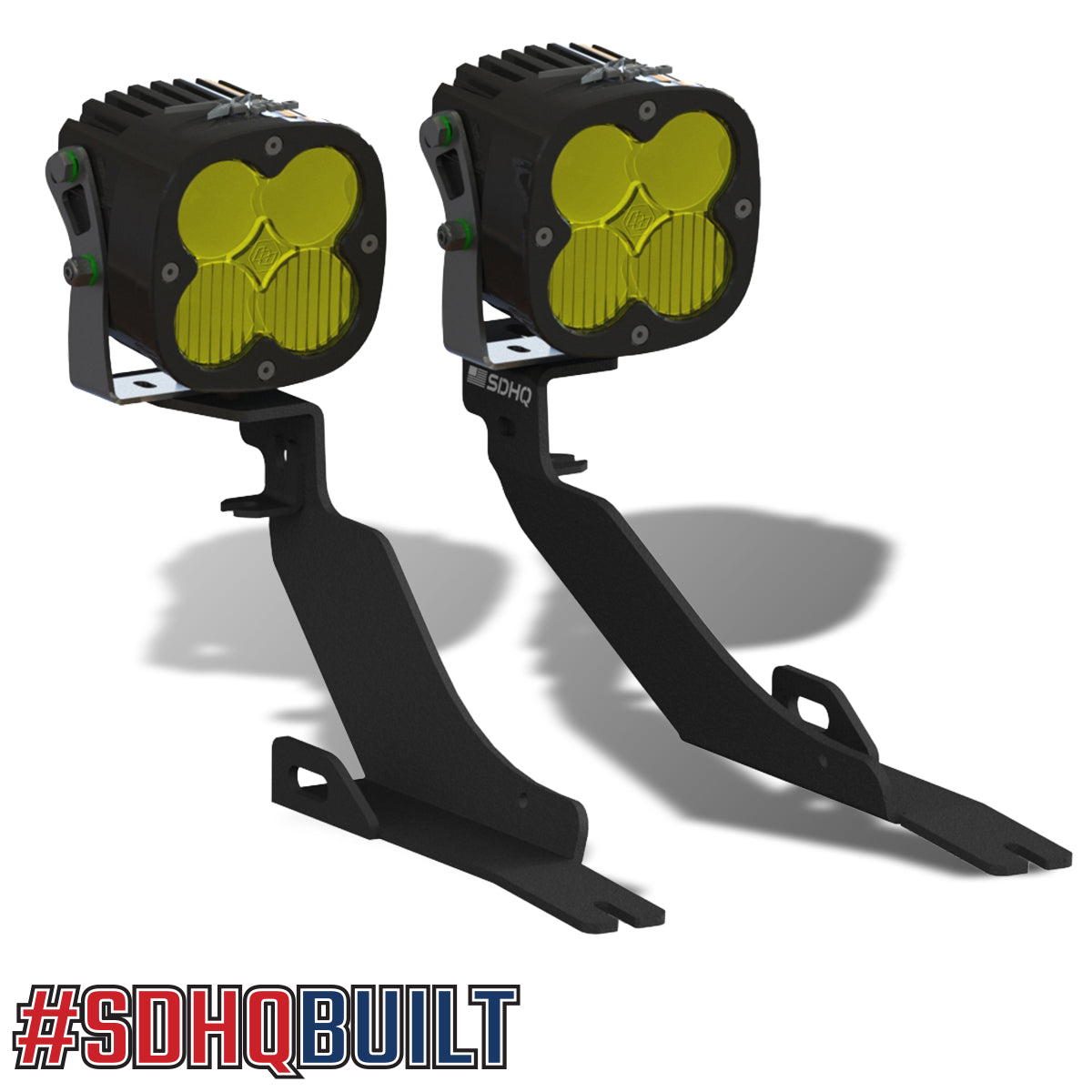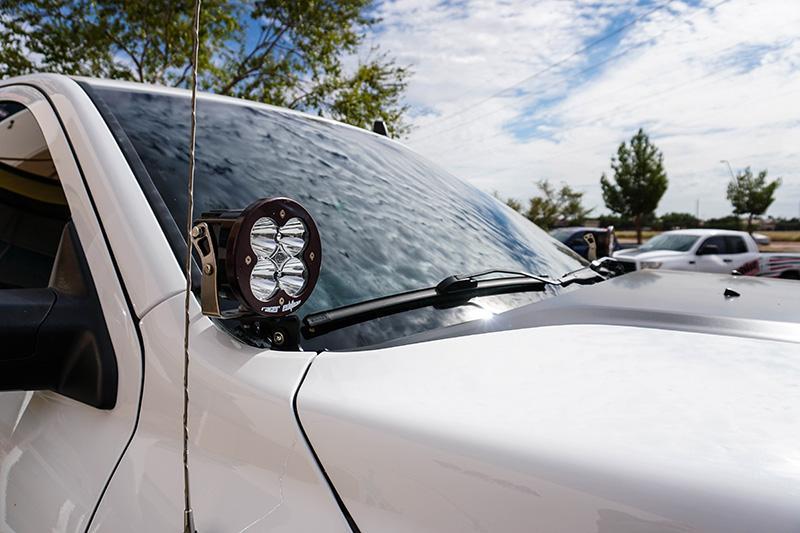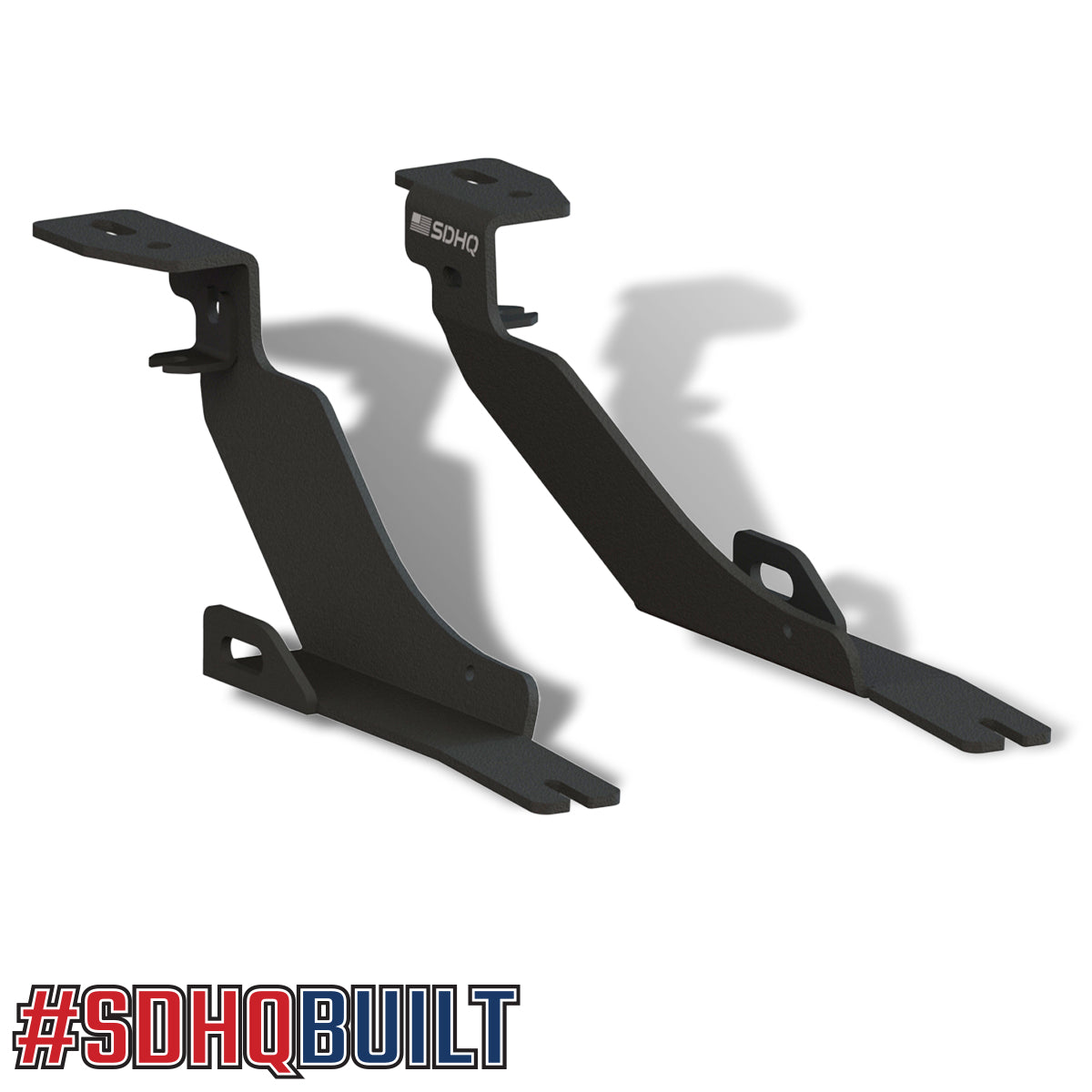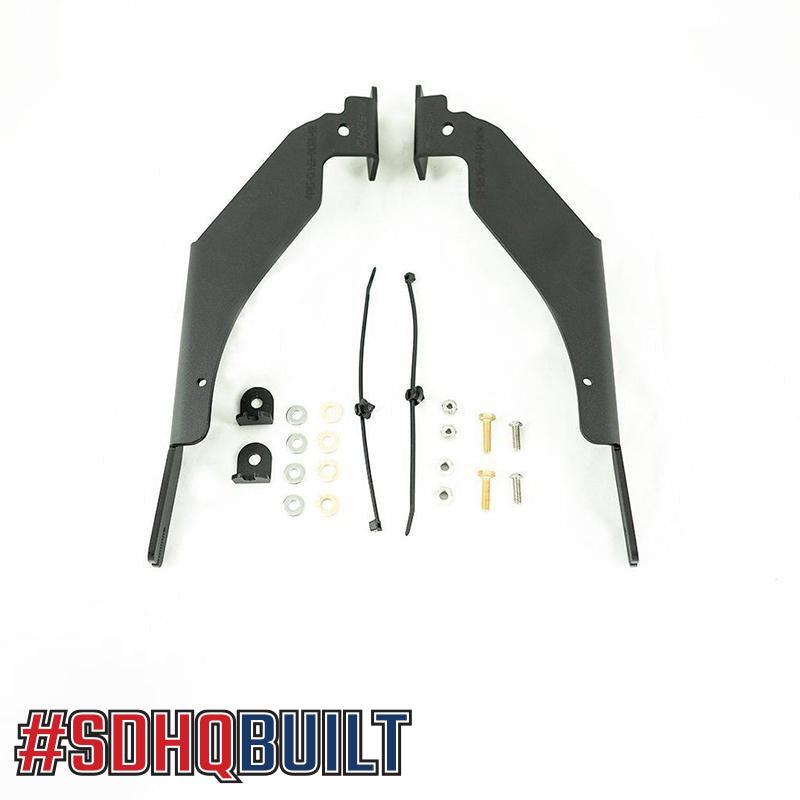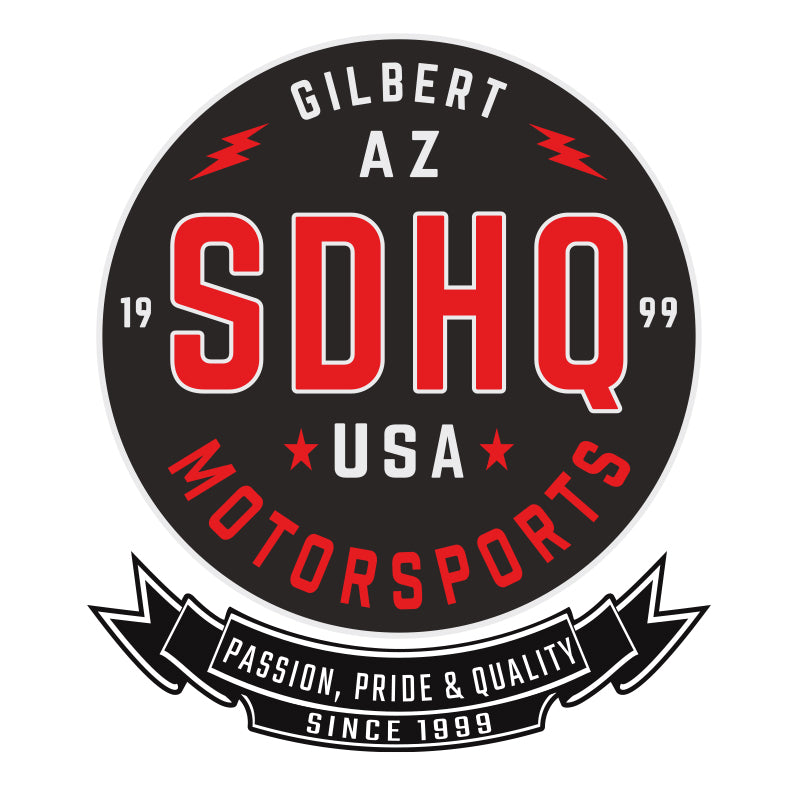 '09-18 Ram 1500 SDHQ Built A-Pillar Light Mounts
'09-18 Ram 1500 SDHQ Built A-Pillar Light Mounts
MCQUEEN
190 South McQueen Road
Suite 109
Gilbert AZ 85233
United States
+14806332929
SDHQ BUILT A-PILLAR LIGHT MOUNT
Upgrade your nighttime driving experience with our SDHQ Built A-Pillar Light Mounts tailored exclusively for the 2009-2018 Ram 1500. Precision-engineered, these mounts enable optimal positioning of aftermarket LED lights, ensuring unobstructed vision during off-road adventures.
Features:
Precision Fit: Exclusively designed for the 2009-2018 Ram 1500. For those with the 2019 classic body style, rest assured – these mounts are compatible.
Expert Engineering: Utilizing advanced 3D CAD design processes, each mount boasts an in-house design, ensuring unmatched quality, fit, and finish synonymous with SDHQ craftsmanship.
Sturdy Construction: Crafted from 3/16" steel, these mounts offer unrivaled strength and durability.
No Hassle Installation: Forget about drilling! Our design allows a seamless fit, bolting into three existing points on the vehicle.
Adaptable Design: Designed with a flat top, they can accommodate both round and square lights.
Sleek Finish: Coated with a striking black powder finish, it effortlessly blends with the vehicle's aesthetics.
Technical Adjustments:
Minor trimming of the rubber cowl flap is required.
New mounting holes are provided for a windshield washer line and hood light harness, with push-in zip-ties included for easy setup.
Light Compatibility:
Baja Designs: XL/XL-R Pro/Sport, Squadron Pro/Sport, LP4 Series LED Lights, S2 Pro.
Rigid Industries: 360 Series Round Lights.
Vision X: 4.5" Light Cannon.
Why SDHQ A-Pillar Light Mounts? SDHQ stands at the forefront of automotive innovation, offering products that don't just meet but exceed expectations. Our A-Pillar Light Mounts are a testament to this commitment, allowing Ram 1500 owners to enhance the vehicle's lighting capability without major modifications. Illuminate your journey with confidence and style, courtesy of SDHQ.
If you have the time, consider leaving us a review - your opinion and experience are important to us!
VEHICLE FITMENT:
2009-2018 Ram 1500
If you a 2019 classic body style Ram 1500 these a-Pillar light mounts will fit

KEY FEATURES:
3D CAD designed, engineered & built in-house for our typical SDHQ Built quality, fit, and finish
Built to handle the weight of larger lights
Flat top design to accommodate square lights
3/16 Steel construction
No drilling required
Bolts into three existing points on the vehicle
Ships powder coated black

TECH NOTES:
Minor Trimming of Rubber Cowl Flap Required
New mounting holes and push-in zip-ties provided for windshield washer line and hood light harness

COMPATIBLE LIGHTS:
Baja Designs
XL/XL-R Pro/Sport
Squadron Pro/Sport
LP4 Series LED Lights
S2 Pro
Rigid Industries
360 Series Round Lights
Vision X
4.5" Light Cannon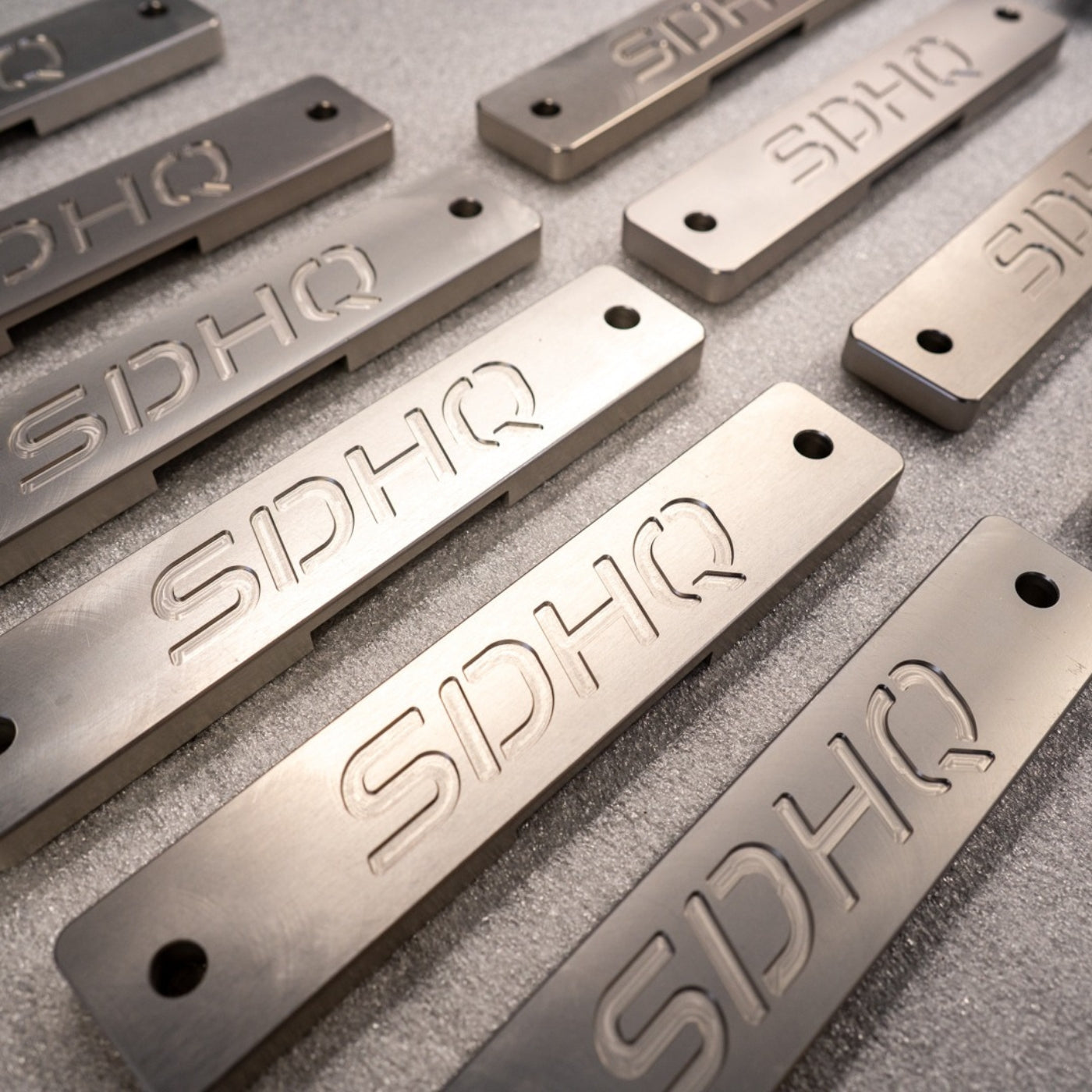 American-made Excellence
SDHQ: Built for Adventure
Experience American-made excellence from SDHQ, your fellow off-road enthusiasts. We take pride in crafting high-quality, custom products right at our headquarters for unparalleled performance and durability.
Check out what 'SDHQ Built' means for us as well as our customers: