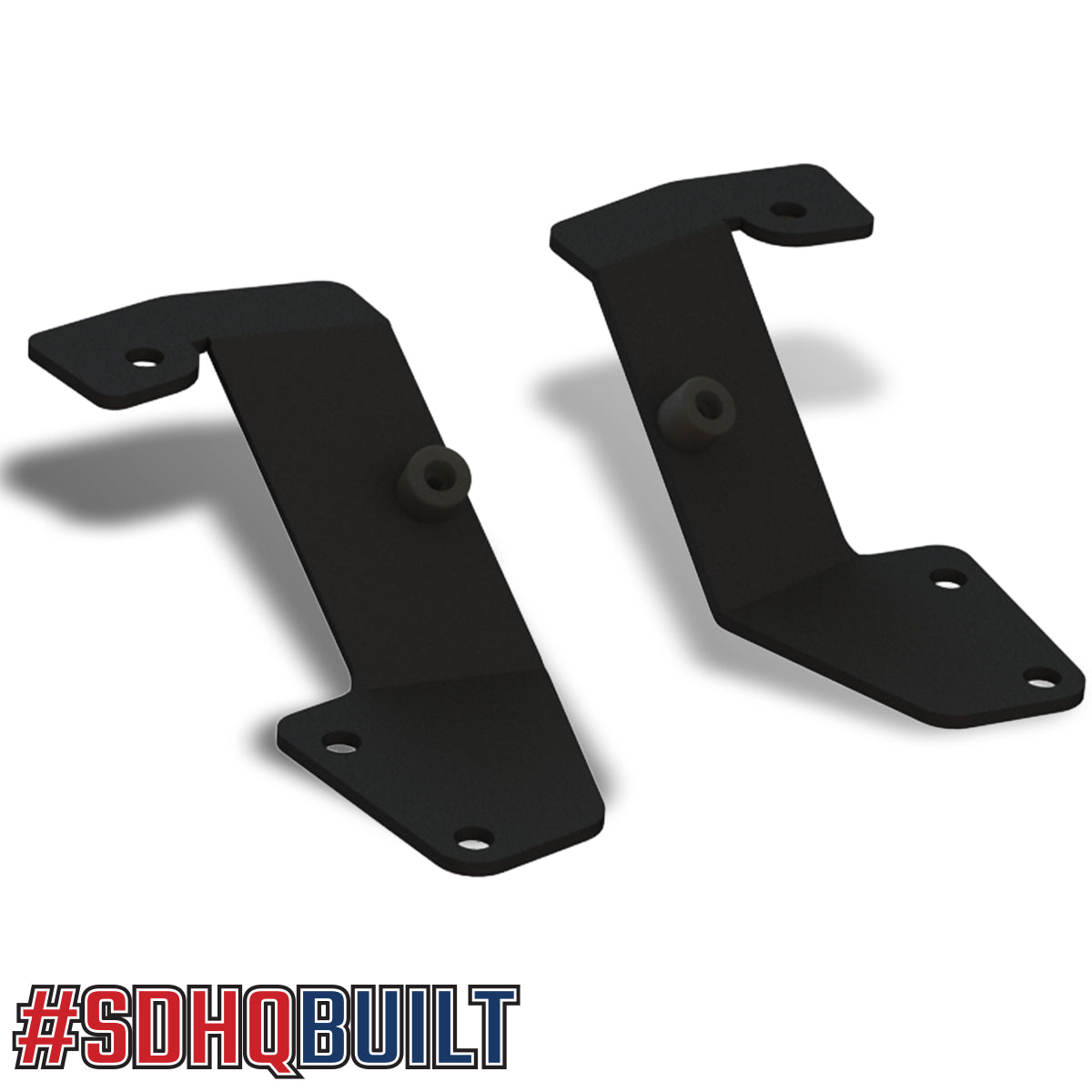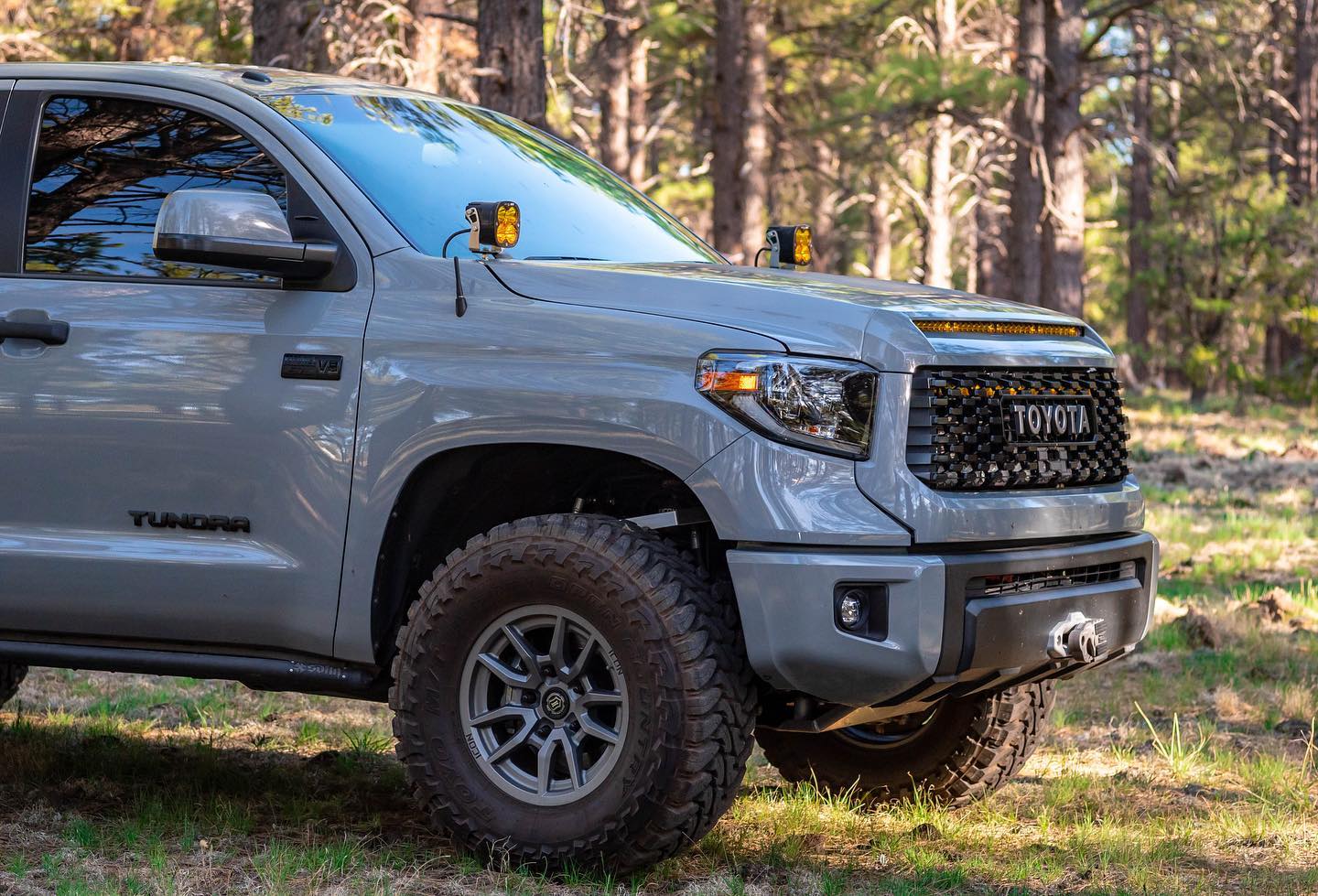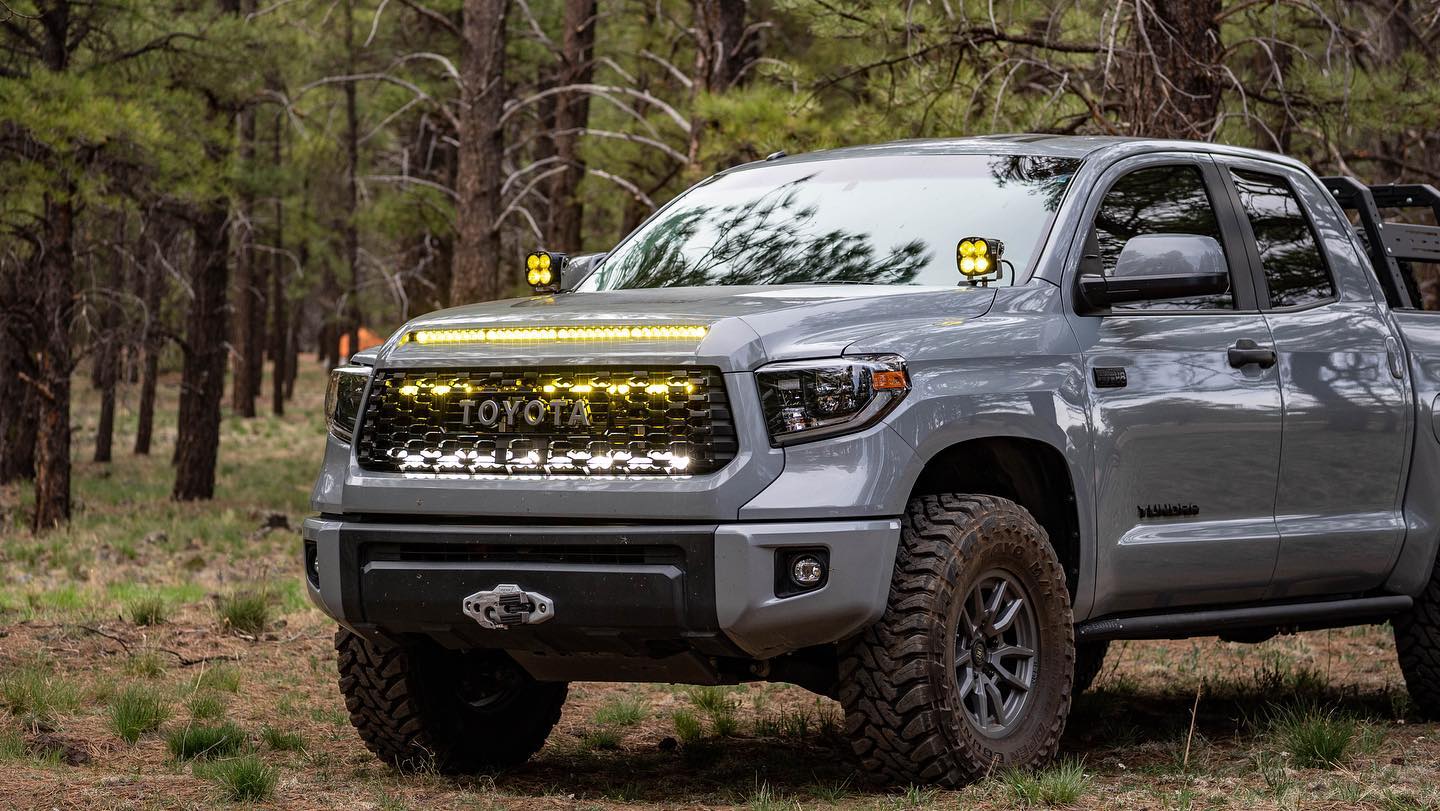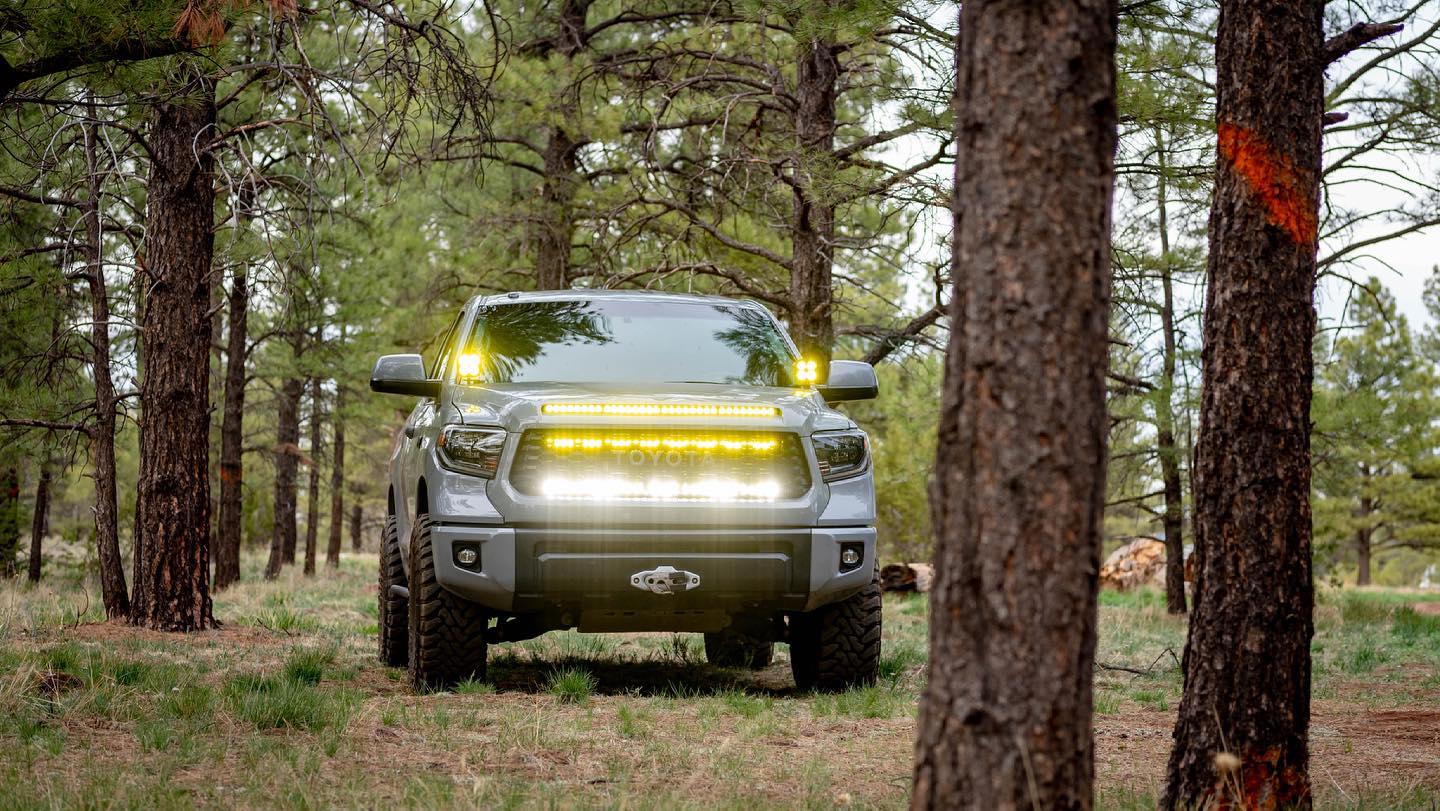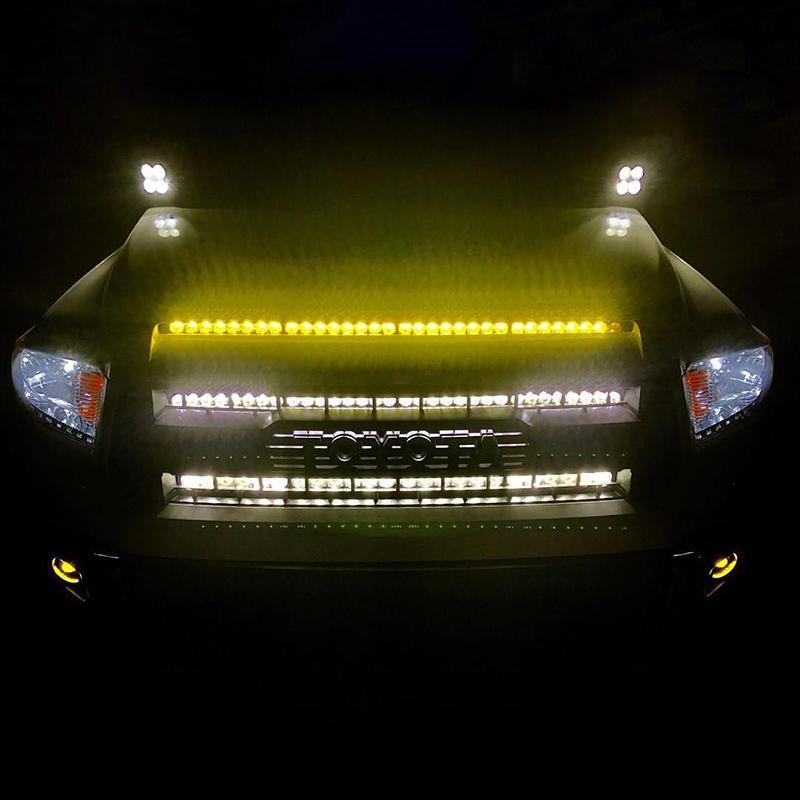 '14-21 Toyota Tundra SDHQ Built A-Pillar Light Mounts
'14-21 Toyota Tundra SDHQ Built A-Pillar Light Mounts
MCQUEEN
190 South McQueen Road
Suite 109
Gilbert AZ 85233
United States
+14806332929
Tundra's Ultimate Lighting Upgrade: SDHQ A-Pillar Mounts
Elevate your Tundra's lighting capabilities with our in-house designed A-Pillar Light Mounts. Enjoy a seamless fit without cowl modifications and trust in the robust quality of our mounts.
Vehicle Fitment:
Key Features:
In-House Design: 3D CAD engineered for SDHQ signature quality, fit, and finish.
Hassle-Free Installation: No drilling or cowl trimming required. Bolts directly to the hood hinge.
Built to Last: Made with 3/16" thick steel plate for unmatched durability.
Vibration Minimized: MIL-Spec Rubber dampener ensures stability.
Versatile Fit: Mounting slot accommodates various light choices.
Finish: Comes in a sleek powder-coated black.
Compatible Lights:
Baja Designs: XL/XL-R Pro/Sport, Squadron Pro/Sport, LP4 Series, S2 Pro.
Rigid Industries: 360 Series Round Lights.
Vision X: 4.5" Light Cannon.
SDHQ Assurance: Experience a low-profile, factory-fresh look for your Tundra while boosting its night trail capabilities with aftermarket LED light pods. Trust in SDHQ Built's meticulous design and quality assurance.
If you have the time, consider leaving us a review - your opinion and experience are important to us!
VEHICLE FITMENT:

2014-2021 Toyota Tundra

KEY FEATURES:
3D CAD designed, engineered & built in-house for our typical SDHQ Built quality, fit, and finish
No Drilling required
Bolts directly to hood hinge
3/16" thick steel plate construction for durability
MIL-Spec Rubber dampener to minimize vibration
Mounting Slot for multiple light choices and a customized fit
Ships powder coated black

COMPATIBLE LIGHTS:
Baja Designs
XL/XL-R Pro/Sport
Squadron Pro/Sport
LP4 Series LED Lights
S2 Pro
Rigid Industries
360 Series Round Lights
Vision X
4.5" Light Cannon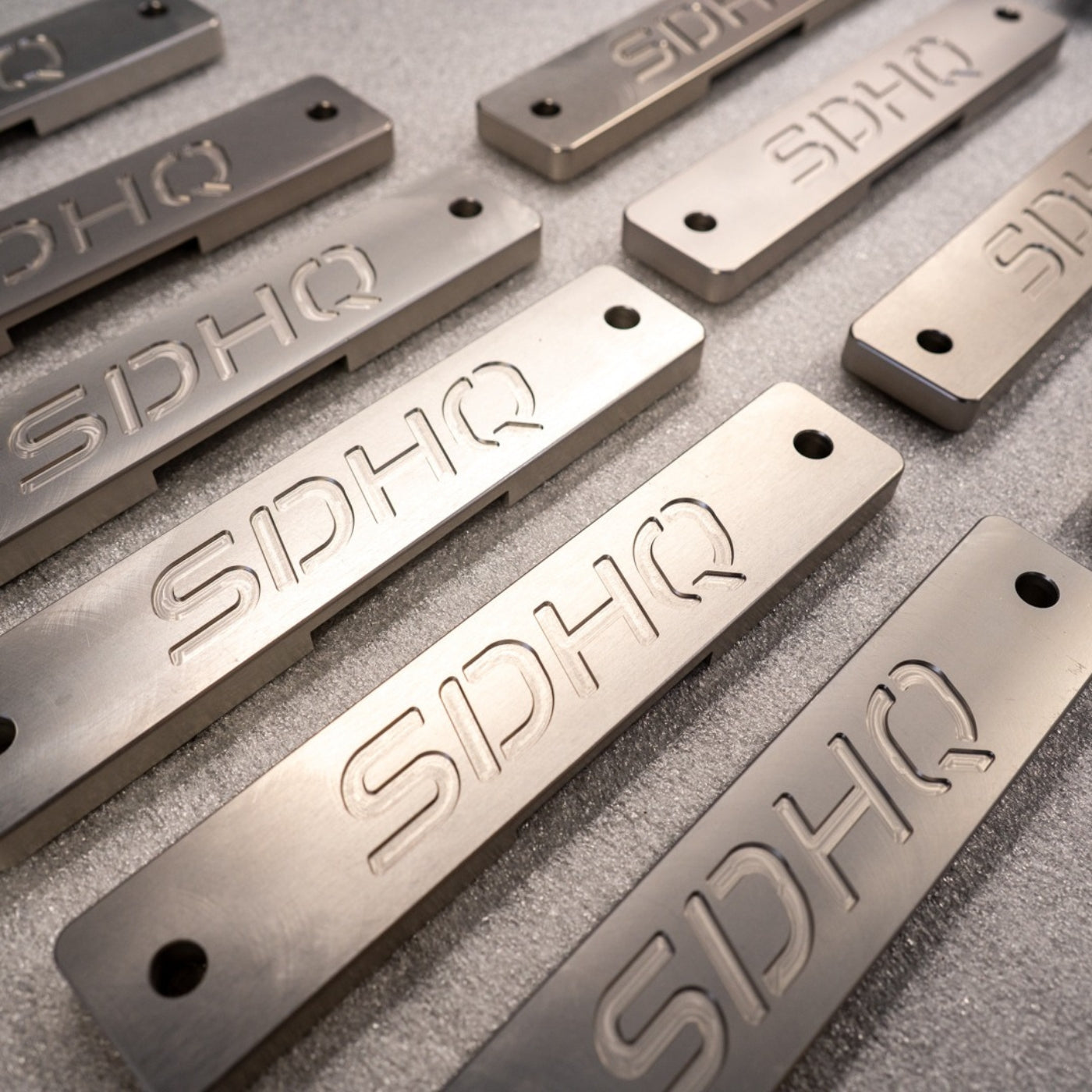 American-made Excellence
SDHQ: Built for Adventure
Experience American-made excellence from SDHQ, your fellow off-road enthusiasts. We take pride in crafting high-quality, custom products right at our headquarters for unparalleled performance and durability.
Check out what 'SDHQ Built' means for us as well as our customers: