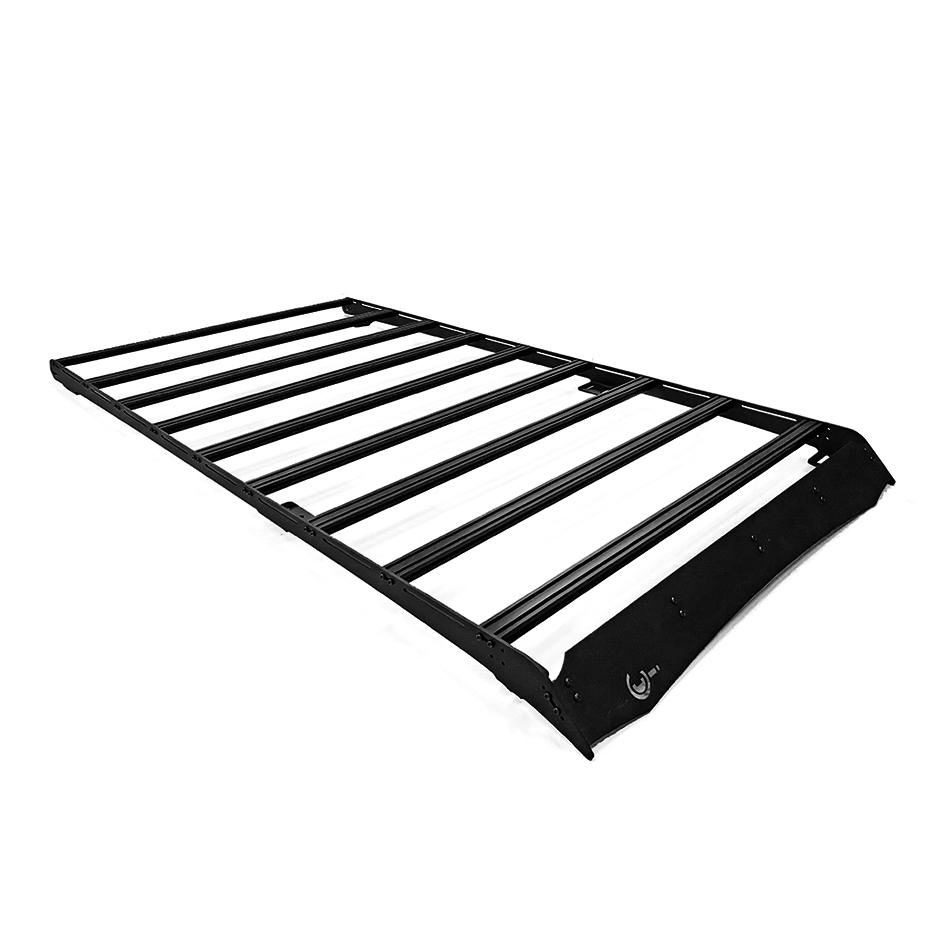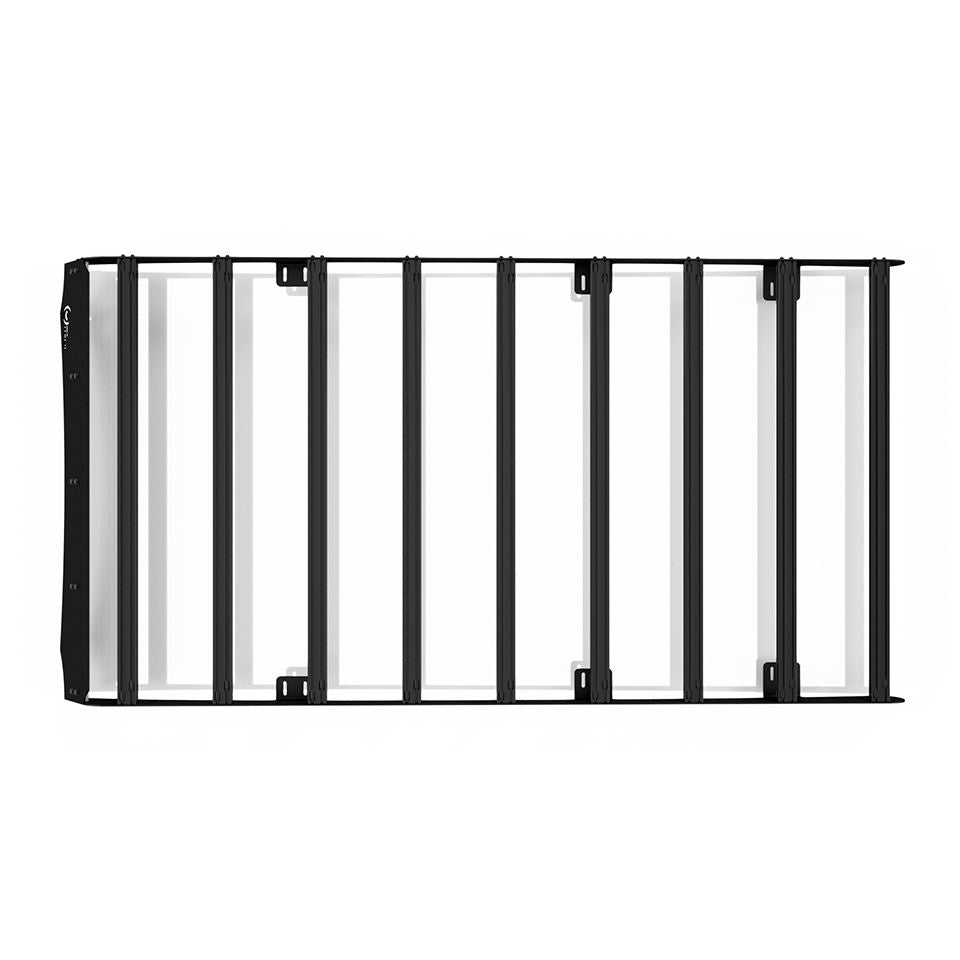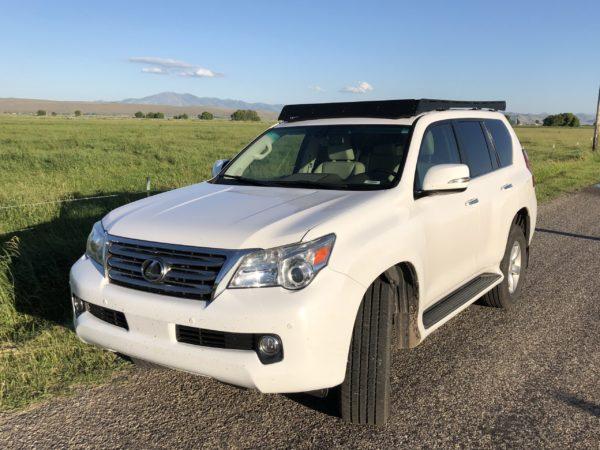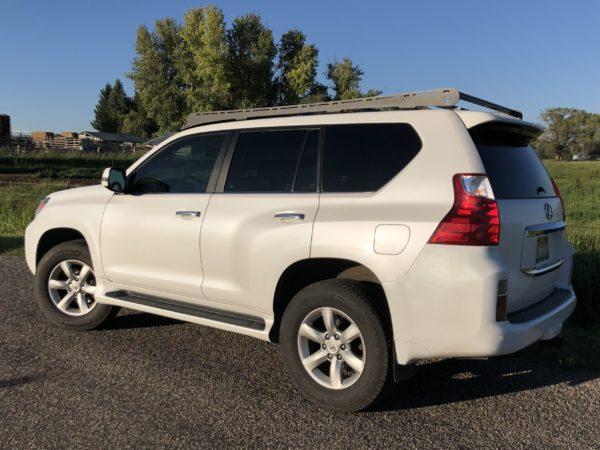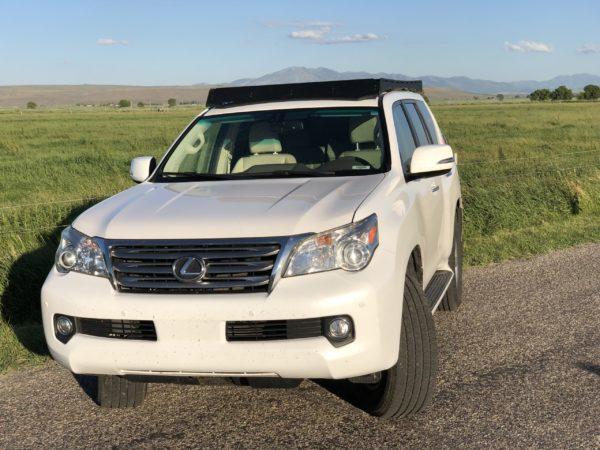 '10-22 Lexus GX460 Prinsu Design Studio Roof Rack
STATE OF CALIFORNIA CONSUMER WARNING: Some products may contain chemicals such as DEHP, which can cause cancer, birth defects or other reproductive harm.
Prinsu Design Studio's roof rack for the 2010-2022 Lexus GX460 is a complete bolt-on and modular roof rack designed by Prinsu Designs. It's made in USA

The rack consists of 2 full-length laser cut side rails constructed of 1/4″ 5052 aluminum plate. These rails extend the entire length of the vehicle, optimizing and spreading out the load bearing surface. This design allows for superior strength and the addition of this roof rack without drilling or modification to your vehicle. The crossbars are made from a 2″ x 1″ aluminum extrusion that has T-slot channels on all 4 sides. This offers numerous solutions for tie-down options, cargo security, and the addition of accessories such as tool mounts or lighting. The rack comes shipped in black powder coat with black anodized crossbars. All assembly hardware comes in a black zinc finish so as to match a black paint or powder coat finish on the final product.
The rack is completely modular in that you choose how your rack is configured. You can also choose the number of crossbars you assemble your rack with. The rack comes standard with 8 cross bars for cargo with an additional 1 crossbar for mounting a wind deflector or LED light bar. The rack comes standard with a 1/8″ 5052 aluminum plate wind deflector to improve aerodynamics and reduce noise.
TECH NOTES:
Finish: This Roof Rack comes powder coated black with black anodized aluminum cross-bar extrusions. One cross bar will not be anodized. It is intended to sit behind the wind deflector.
Weight capacity: of the racks varies based on the number of crossbars used and their configuration. We expect all consumers to use good judgement and common sense with the loads they plan to carry using these rack systems.
Fits 2010 – Current Lexus GX460
High-quality aluminum with a black powder coat finish
Custom crossbars with built-in drop points for easy mounting
Noise-reducing trim is included to keep your ride as quiet as possible
Modular design for maximum customization
Easy installation utilizing factory mounting points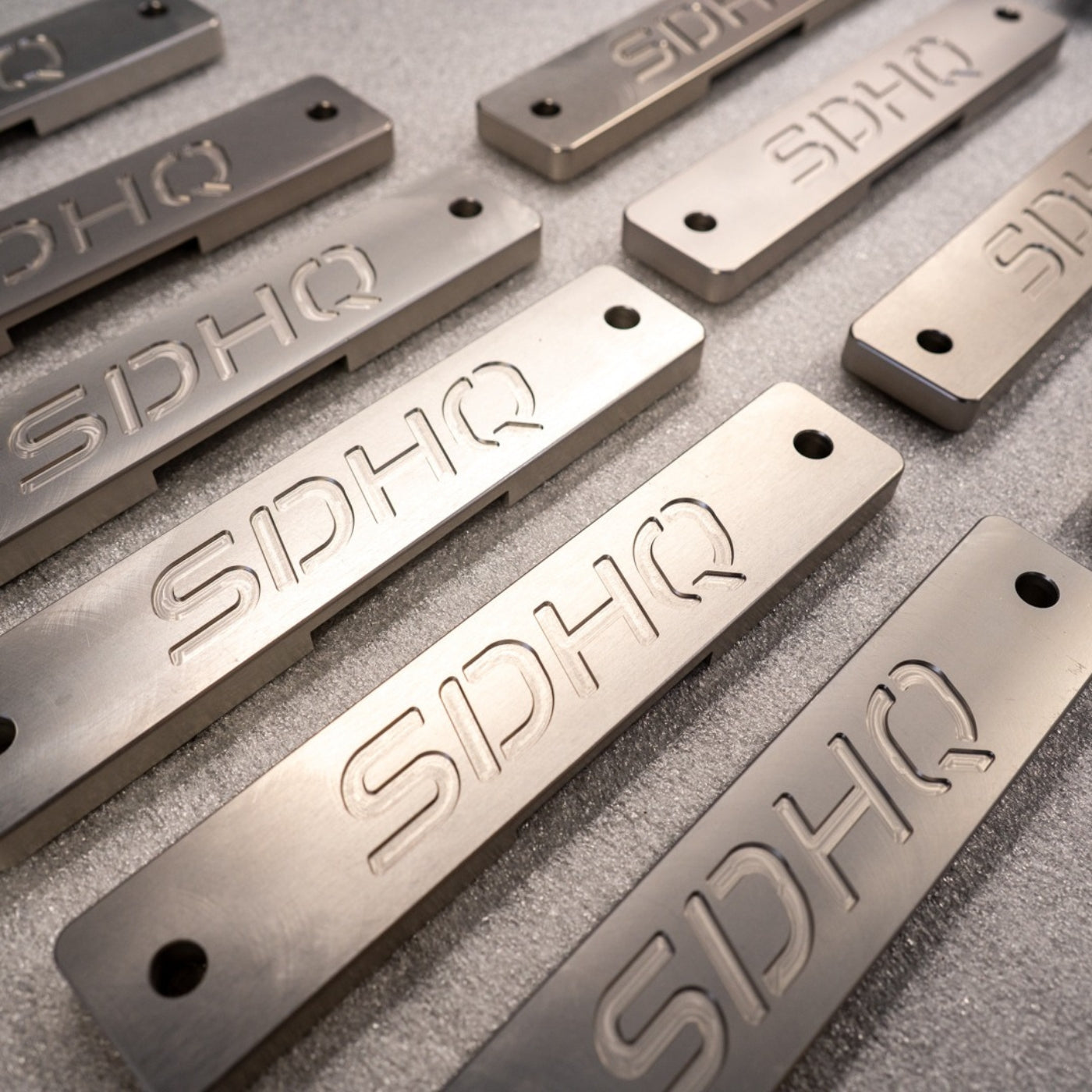 American-made Excellence
SDHQ: Built for Adventure
Experience American-made excellence from SDHQ, your fellow off-road enthusiasts. We take pride in crafting high-quality, custom products right at our headquarters for unparalleled performance and durability.
Check out what 'SDHQ Built' means for us as well as our customers: