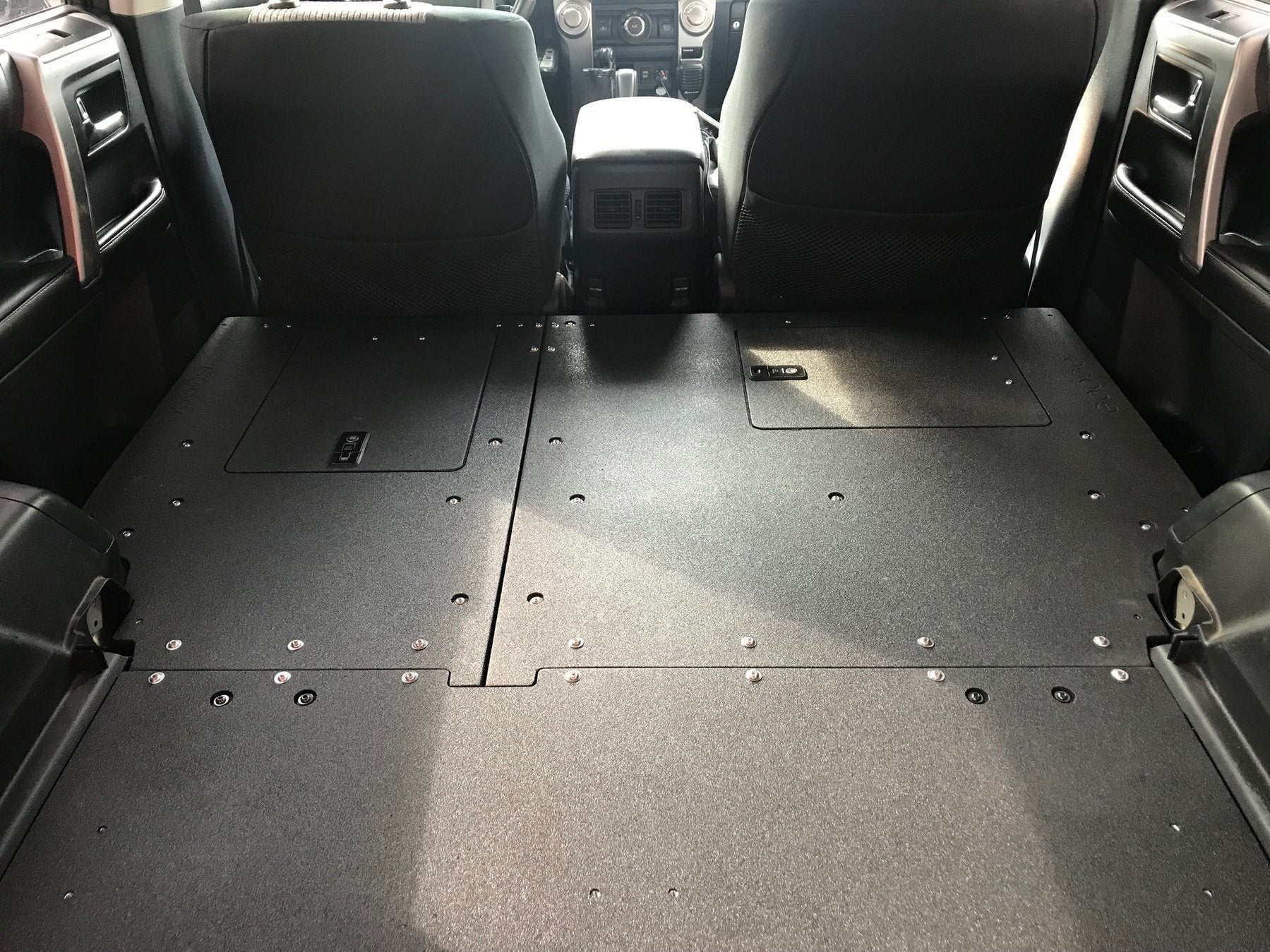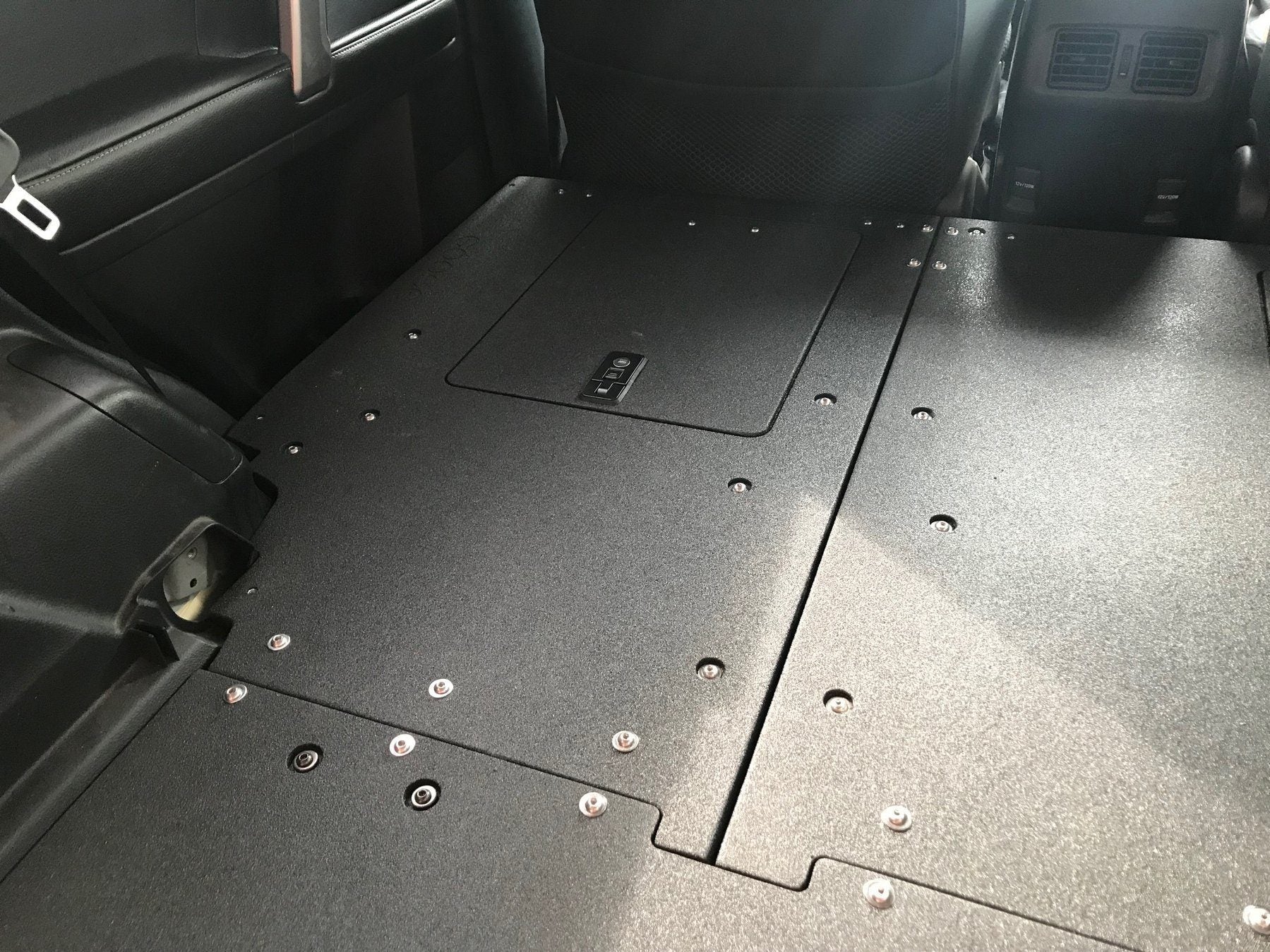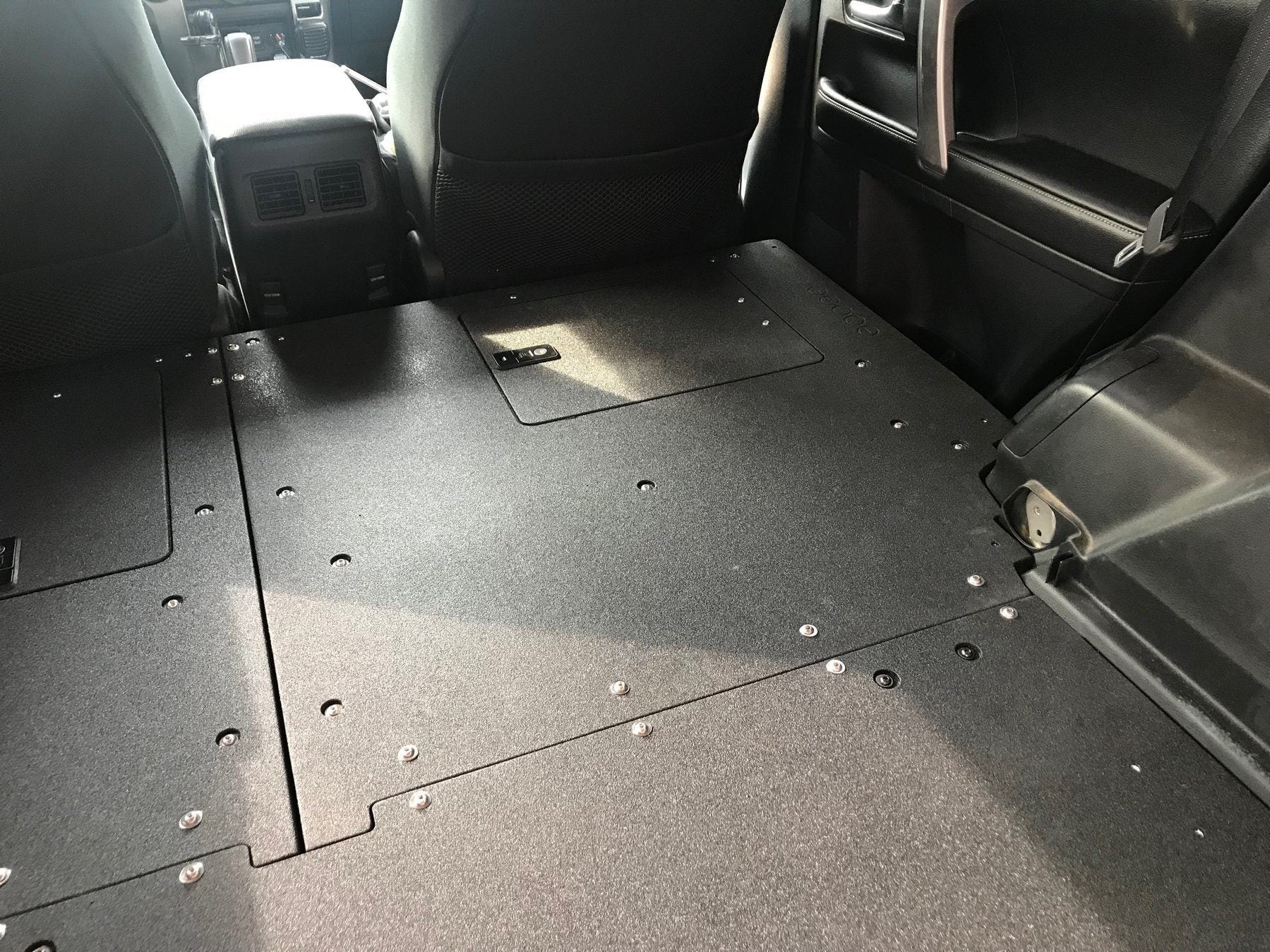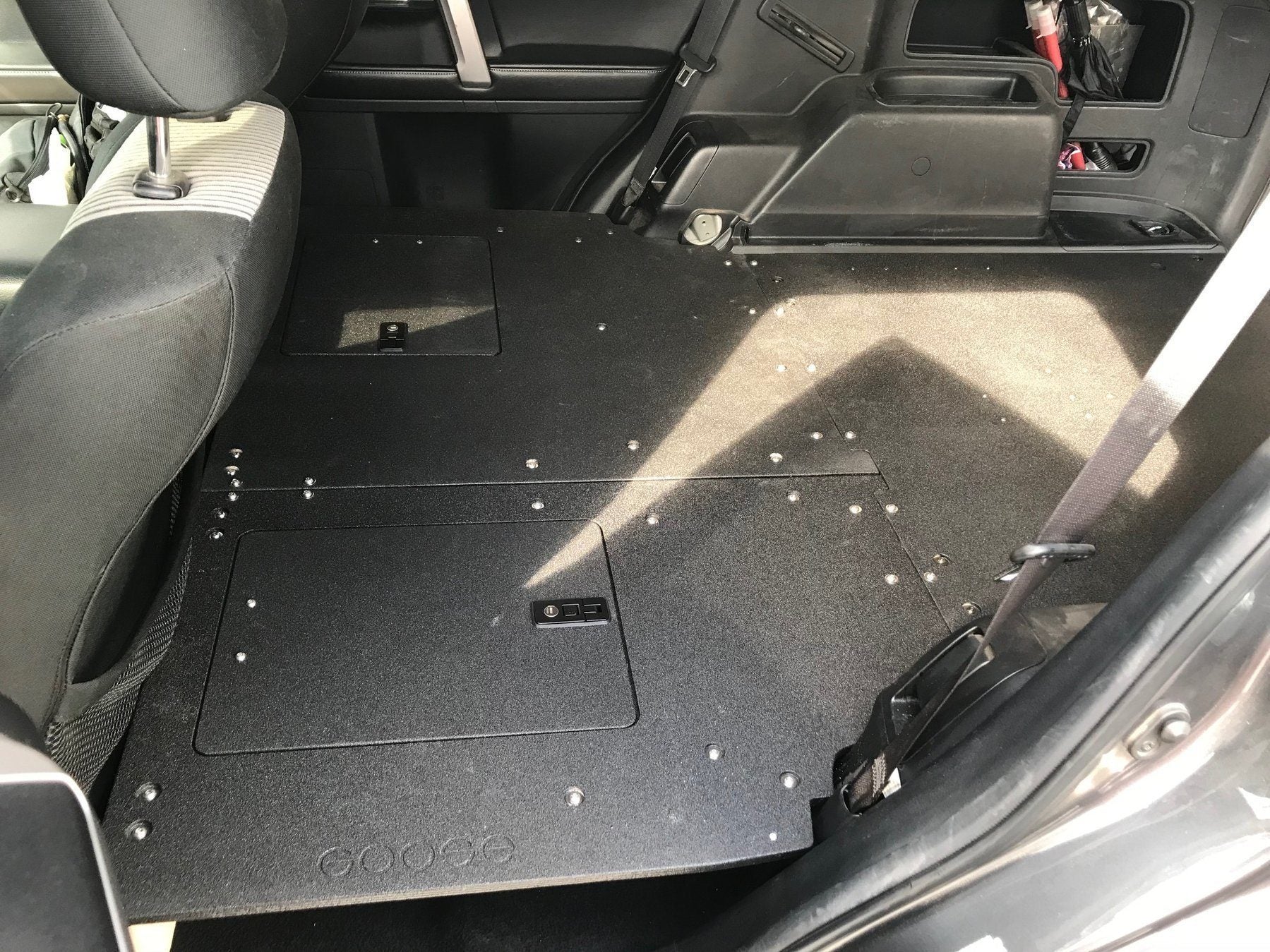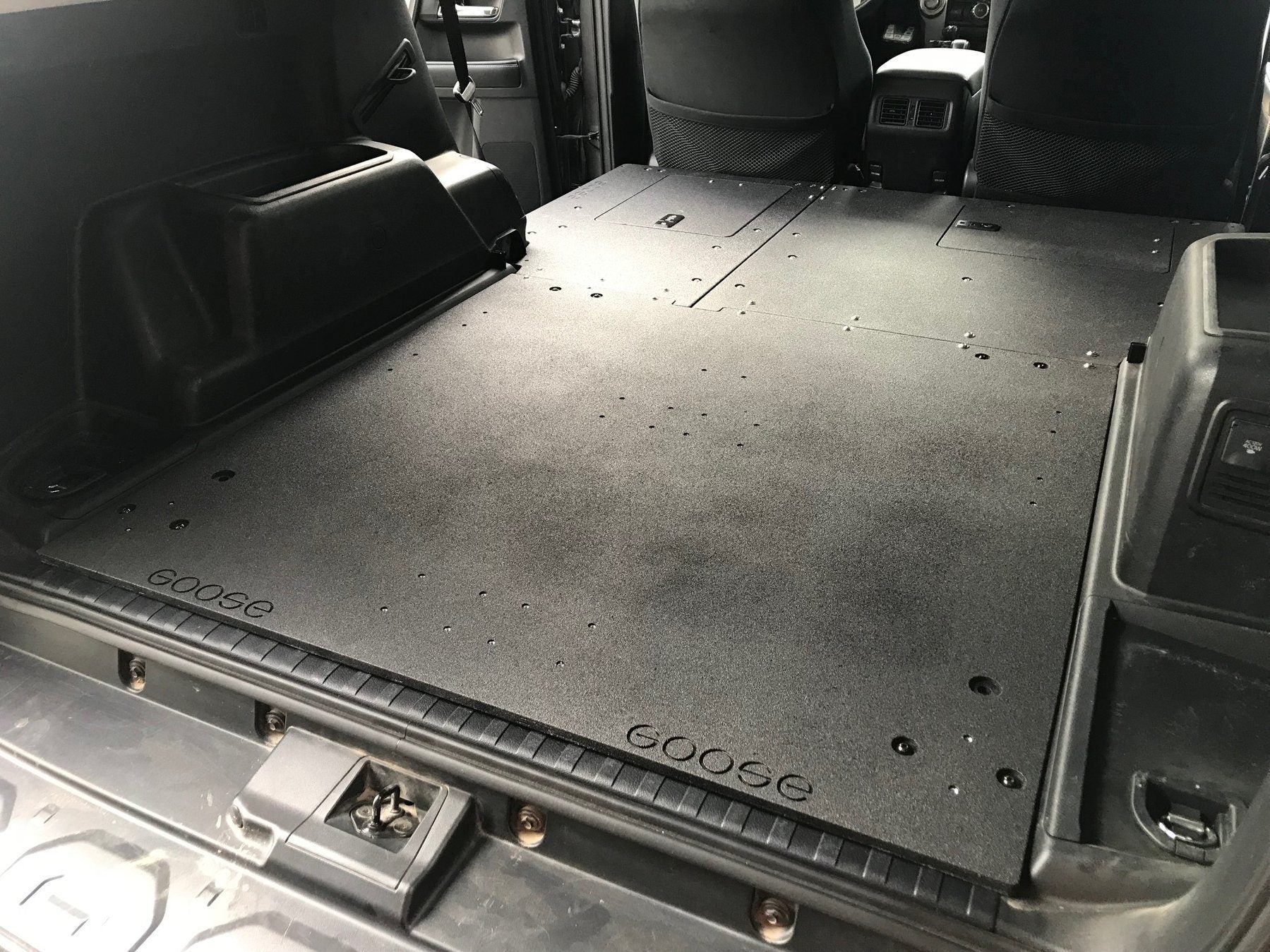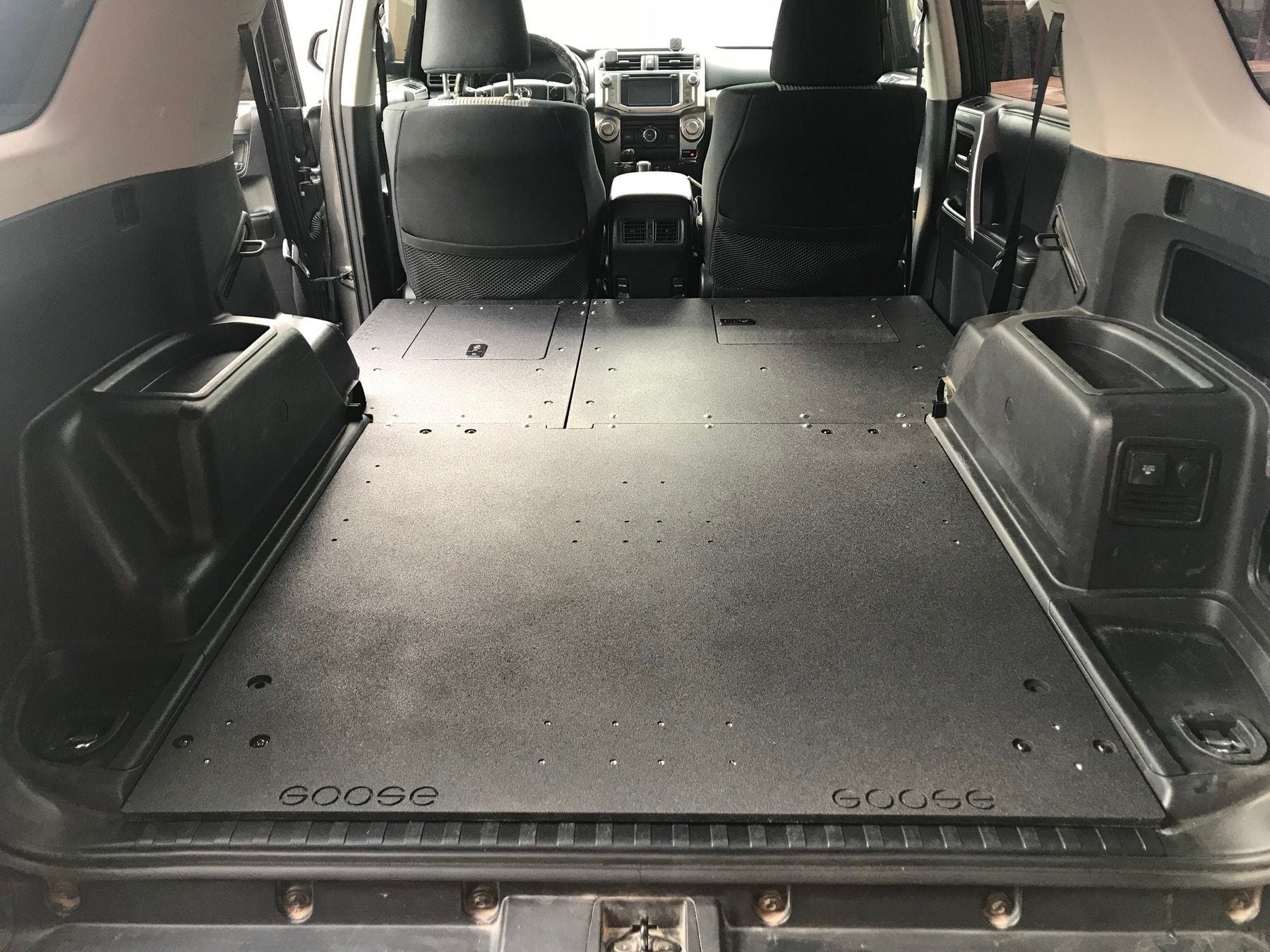 '10-23 (5th Gen) Toyota 4Runner Low Profile Plate Based Sleeping Platforms
STATE OF CALIFORNIA CONSUMER WARNING: Some products may contain chemicals such as DEHP, which can cause cancer, birth defects or other reproductive harm.
With the 4Runner LOW PROFILE-PLATE BASED sleeping platform you can now set up your rig for stealth camping and get even more comfortable with more interior height. The first model is the Drivers side platform and covers the 40% side of the rear seat which must be completely removed for installation. The second model is the passengers side platform and covers the 60% side of the rear seat which must be completely removed for installation. An access door from the top as well as side access when the passenger door is open makes for a great amount of storage right in the center of your vehicle and at he lowest point which is great for vehicle stability.

***The LOW PROFILE sleeping platforms for the 5th Gen 4Runner do require the Goose Gear Plate but do not require a Goose Gear Storage Module. Does not require cutting or drilling of any part of the vehicle.***
Overall length is 73", our taller clients push the front seats forward and stuff bags or pillows behind the seats to extend the sleeping area.
40% and 60% Sleeping Platforms are designed for 2010-Current Toyota 4Runner (without third row seat option only)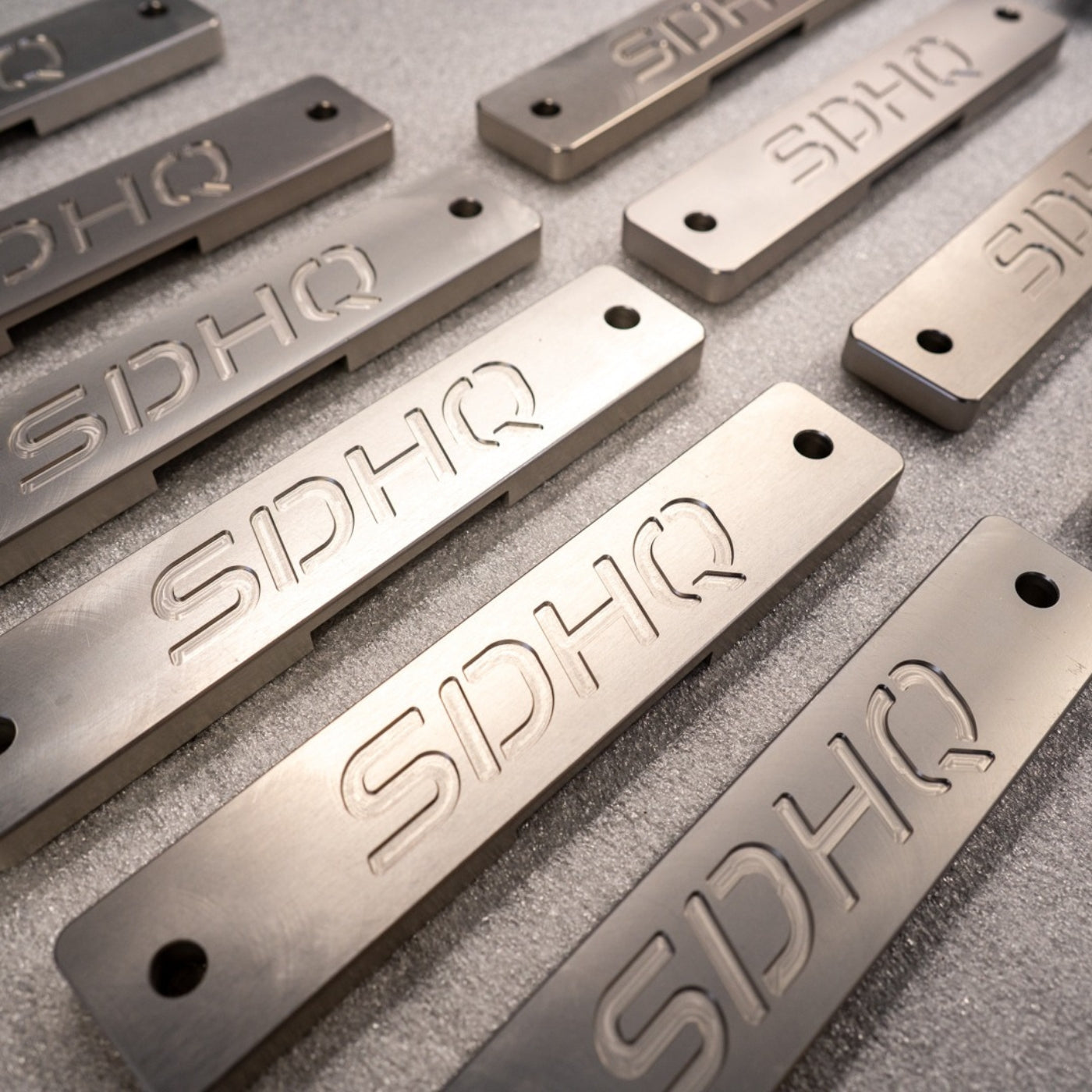 American-made Excellence
SDHQ: Built for Adventure
Experience American-made excellence from SDHQ, your fellow off-road enthusiasts. We take pride in crafting high-quality, custom products right at our headquarters for unparalleled performance and durability.
Check out what 'SDHQ Built' means for us as well as our customers: