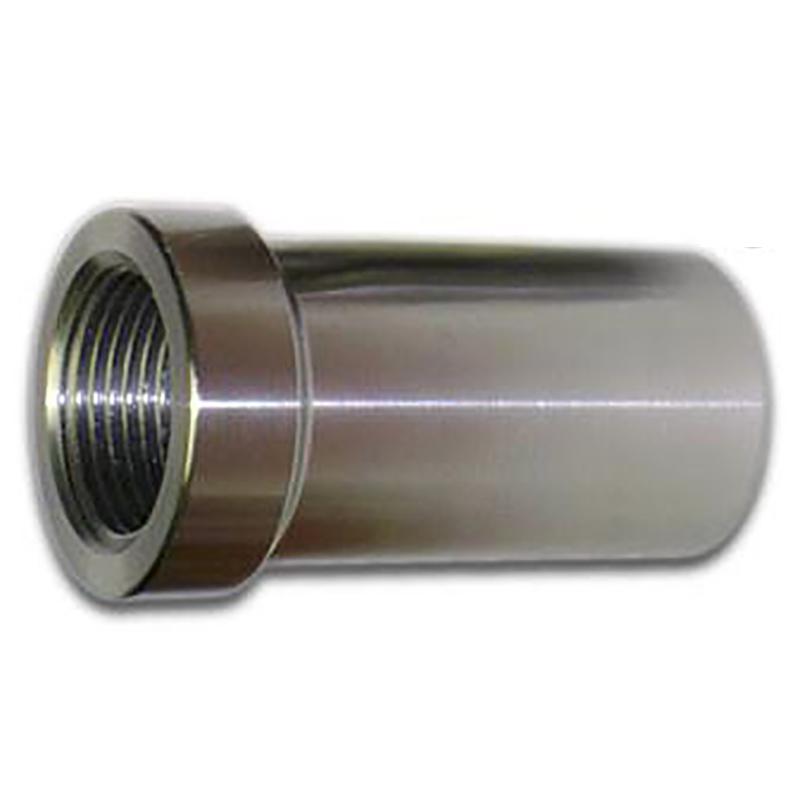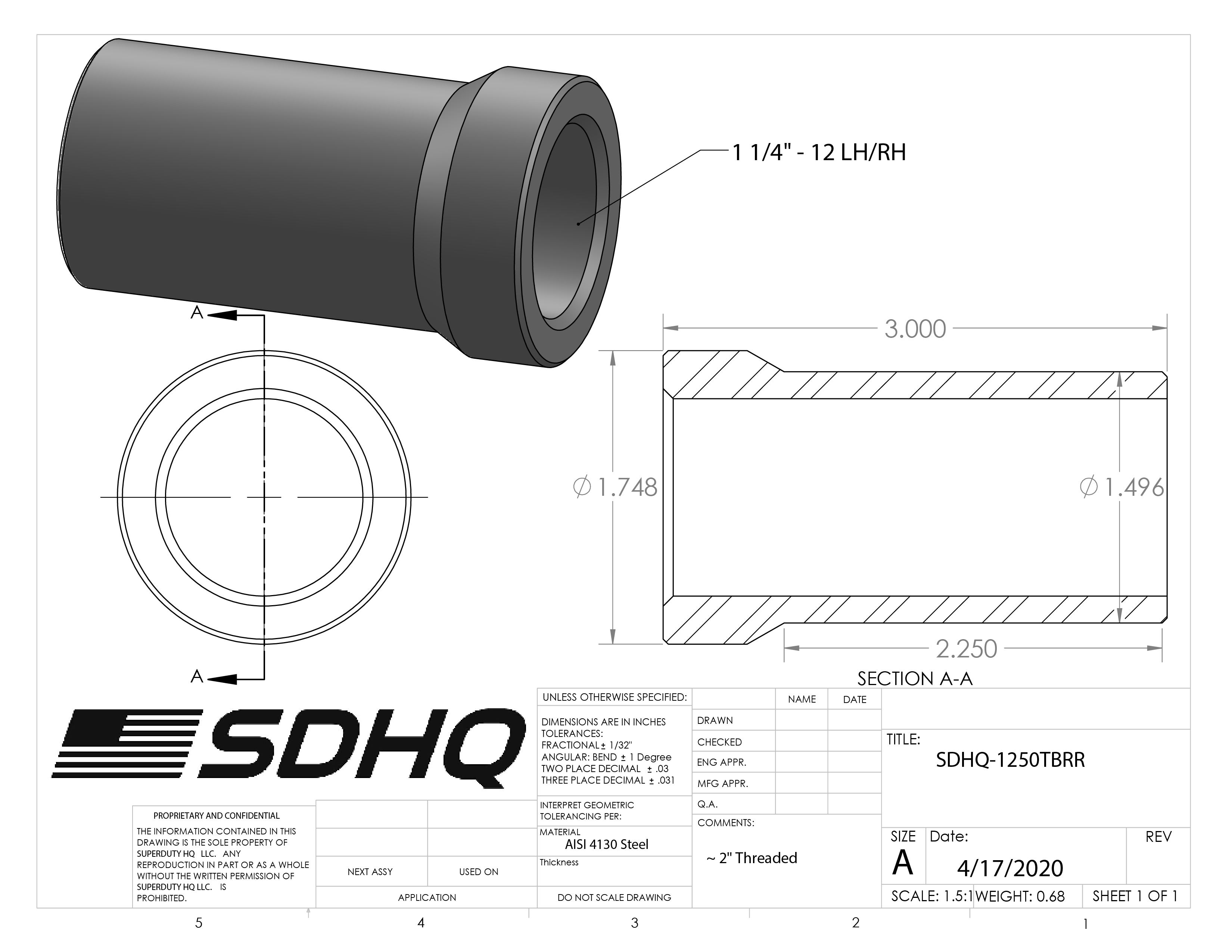 1.25" Race Style Chromoly Bung-12 LH/RH
STATE OF CALIFORNIA CONSUMER WARNING: Some products may contain chemicals such as DEHP, which can cause cancer, birth defects or other reproductive harm.
PRODUCT OVERVIEW:
1.25"-12LH Or 12RH for 1.75" X 0.120 Wall stepped race style bung constructed out of solid 4130 Chromoly bar.
Machined from solid 4130 Chromoly, these tube adapters are designed with maximum strength in mind. A majority of the tube adapters fits inside the tubing, allowing a seamless uniform look to the end of your linkage, while increasing strength. To combat the effects of warping from welding, nearly one inch at the end of the adapter is unthreaded, while leaving enough threads to fit most common rod ends and a jam nut. The tube adapter is extra long, measuring 3.0" in overall length, adding greatly to the overall strength. These tube adapters are perfect for use with .120 wall Chromoly tubing commonly used in prerunners, dune buggies, and race cars. Price includes ONE tube adapter.
1.25-12LH or 1.25"-12 RH for 1.75" X 0.120 Wall
Stepped race-style bung constructed out of solid 4130 Chromoly bar.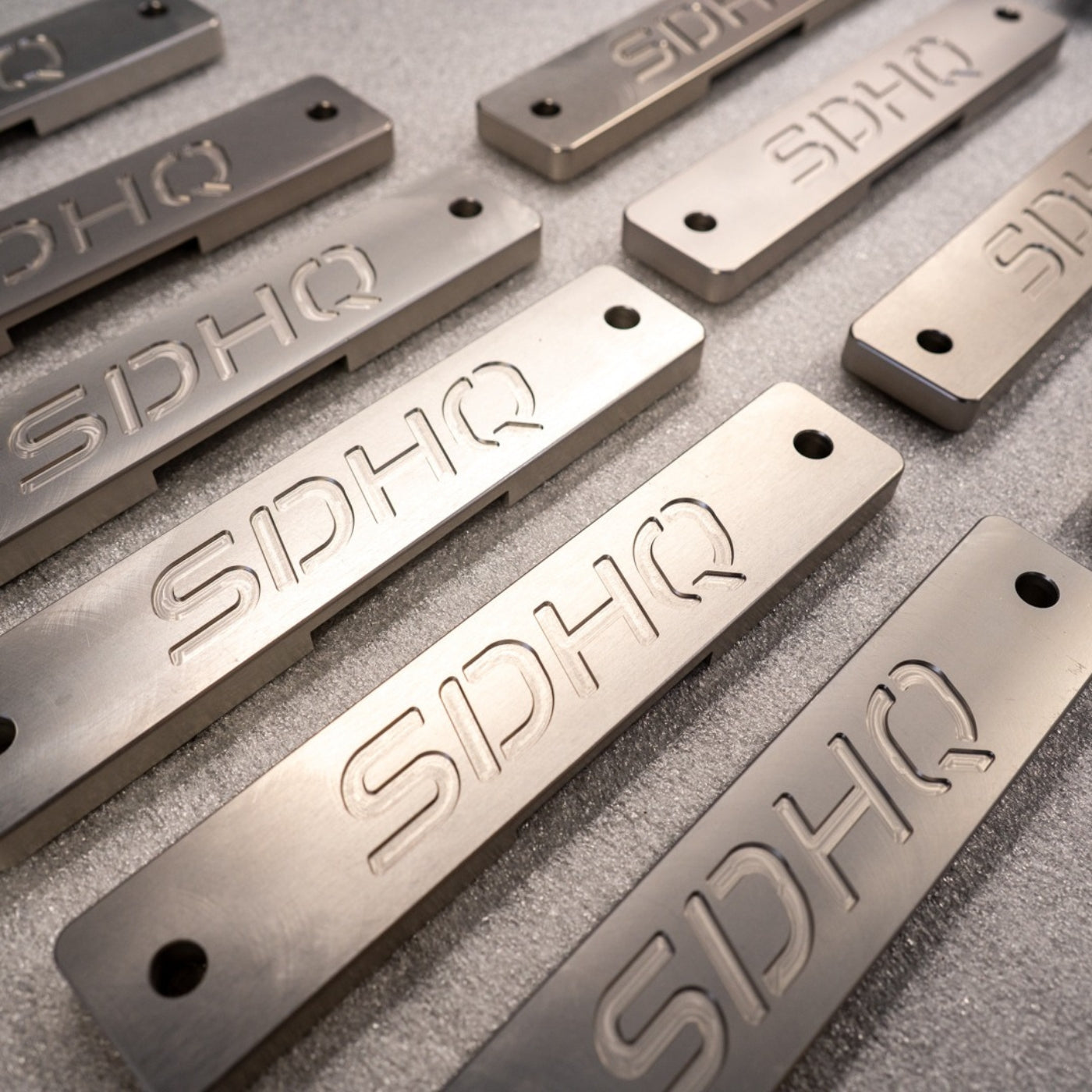 American-made Excellence
SDHQ: Built for Adventure
Experience American-made excellence from SDHQ, your fellow off-road enthusiasts. We take pride in crafting high-quality, custom products right at our headquarters for unparalleled performance and durability.
Check out what 'SDHQ Built' means for us as well as our customers: