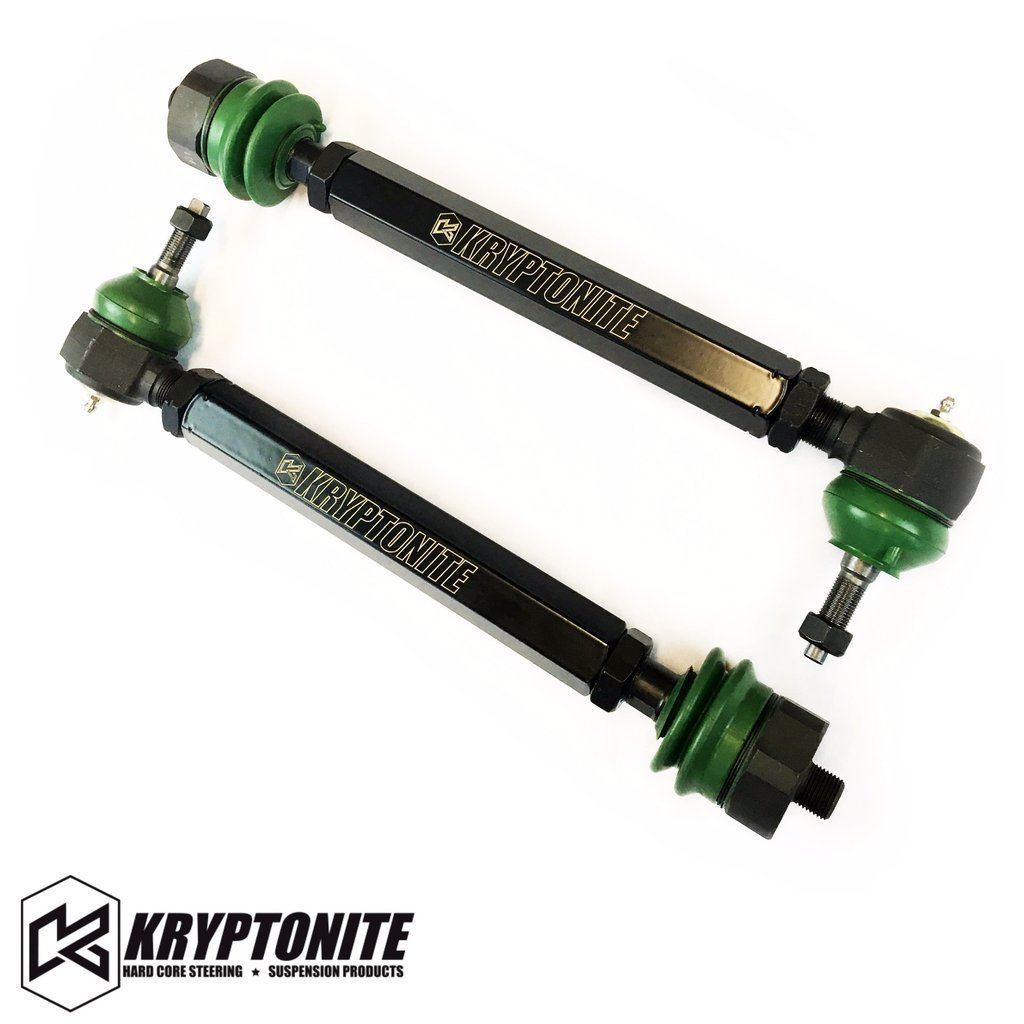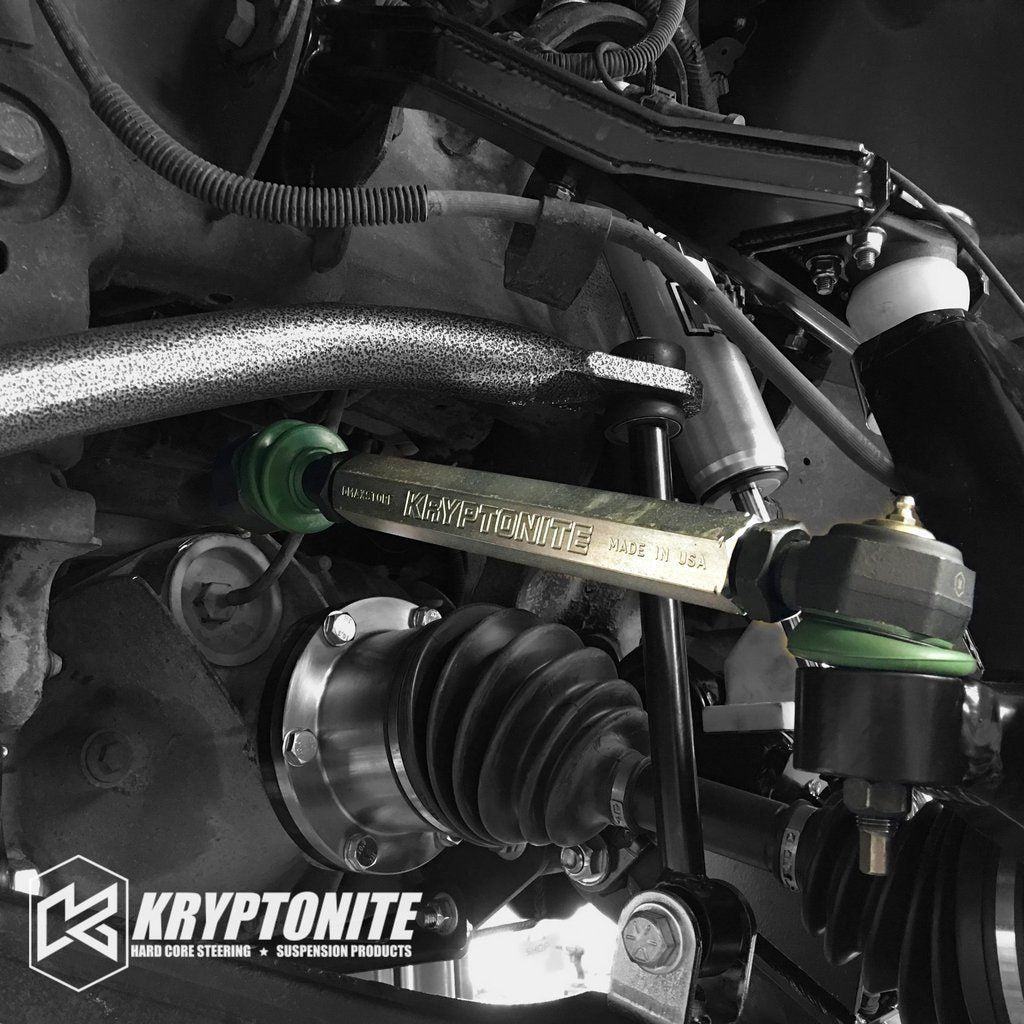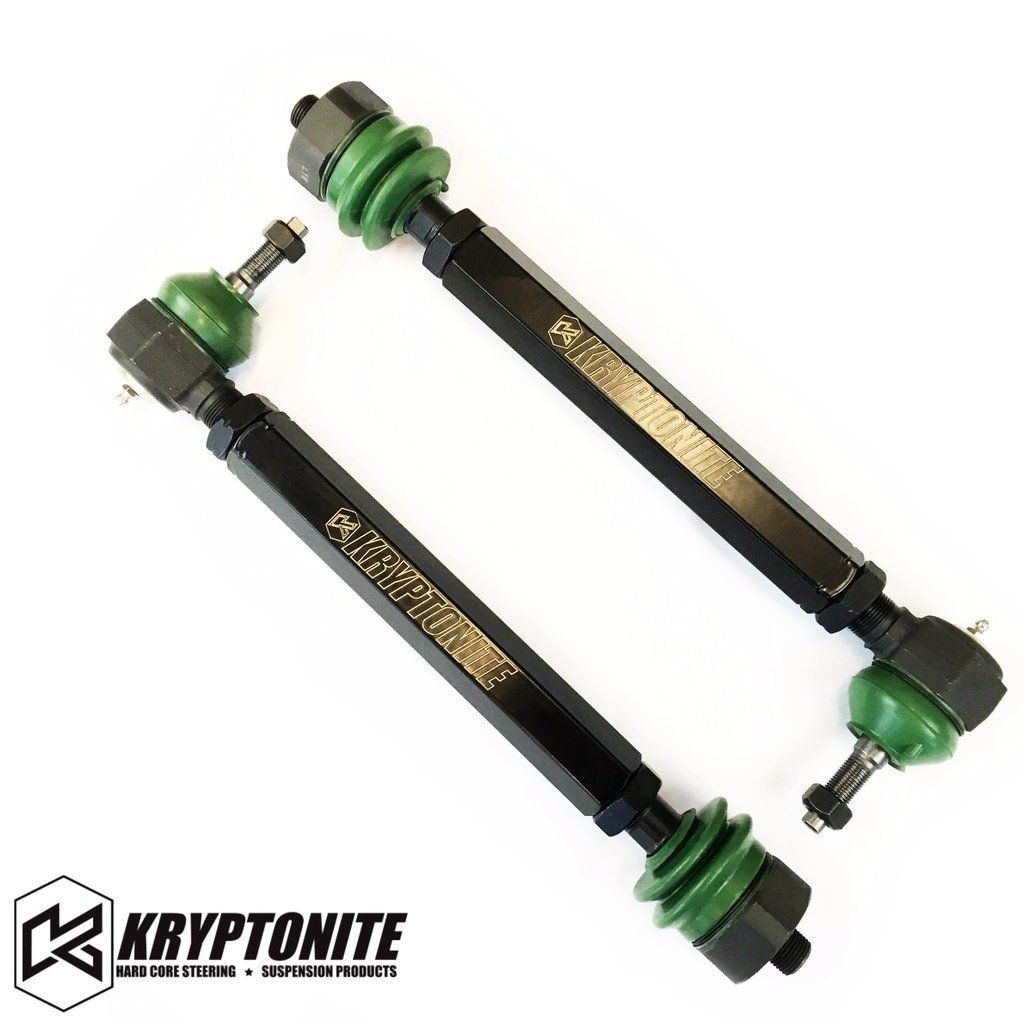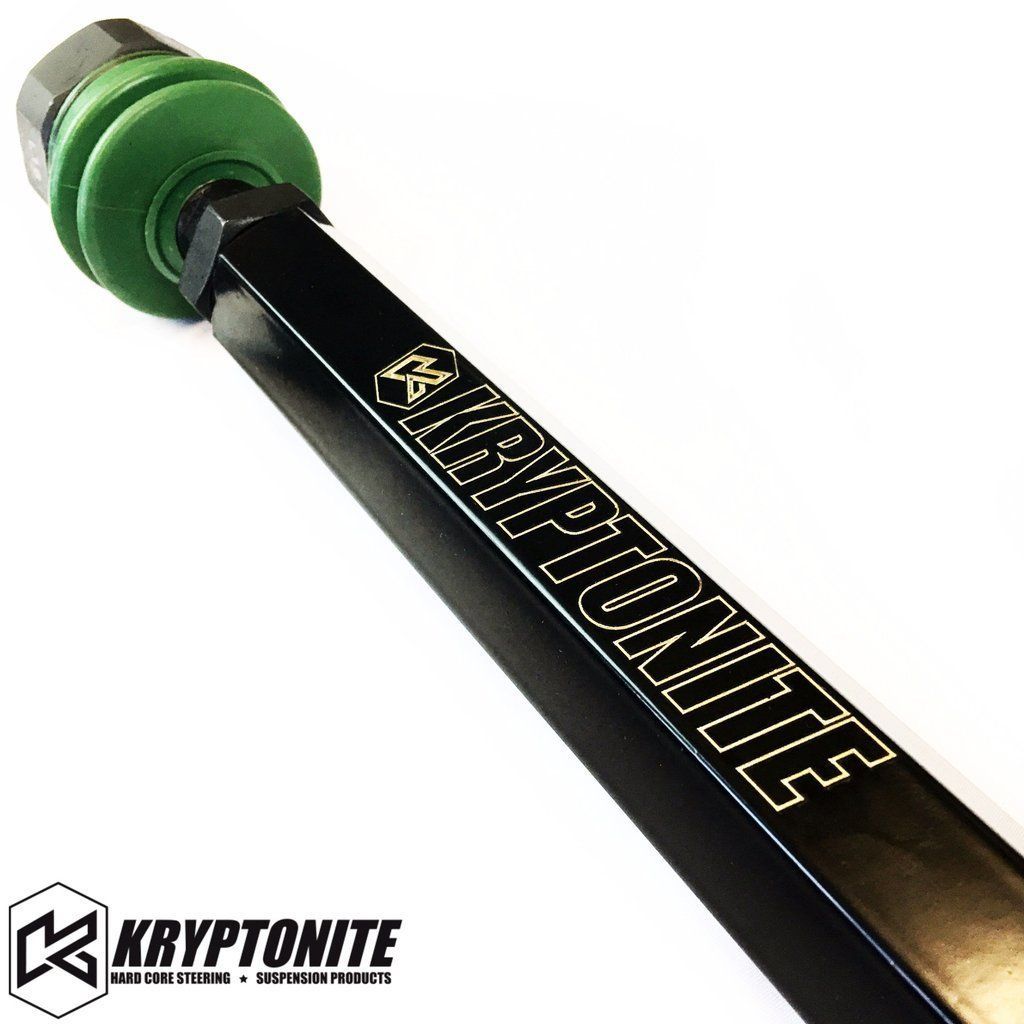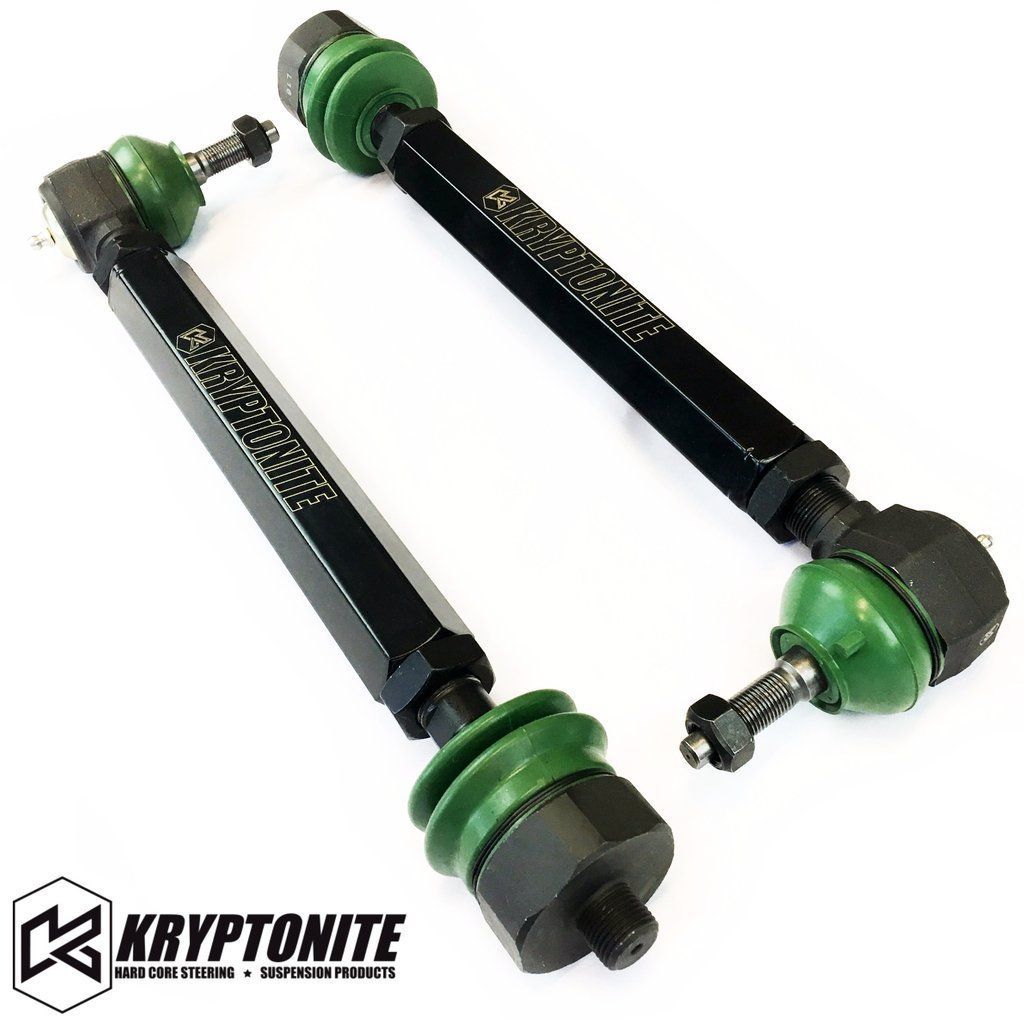 01-10 Chevy/GMC 2500/3500HD Death Grip Tie Rods
STATE OF CALIFORNIA CONSUMER WARNING: Some products may contain chemicals such as DEHP, which can cause cancer, birth defects or other reproductive harm.
Tie Rod Bodies come Black powdercoated and Laser Engraved

Engineered exclusively for the Extreme demands of today's Heavy Duty Truck. Built with pride in the USA to work with stock or modified suspension. Kryptonite Death Grip tie rods will fit any 2001-2010 2500/3500HD and Hummer H2 that has the center link mounted in the factory location, and can be upgraded in the future to accept the Kryptonite Center link.
Using superior components and engineering, these tie rods easily outperform the competition. Kryptonite series tie rods can be used with the Kryptonite series center link with our updated inner tie rod. This pair is for use with your factory center link.
These Tie Rods can easily be upgraded to our complete SS Series Center Link Package. 
KEY DETAILS:
Heat treated chromoly nickel outer studs.
Bulletproof, all steel inner ball sockets. 
Solid 1 1/4" Hexagon steel body.
Left and Right hand jam nuts for the ultimate adjustability. 
In recent laboratory strength tests we applied enough pulling pressure to rip apart the OEM, Aftermarket, and Kryptonite series tie rods. The OEM tie rods fail at 9000 pounds of pressure.  The much larger diameter aftermarket tie rods designed to fit lifted suspension trucks, failed at 17000 pounds of pressure. Kryptonite tie rods held up to an incredible 21000 pounds of pressure before pulling apart. 
KEY FEATURES:

Heat treated 4140 Chromoly Stud
Oversize Heavy Duty Internals
Built in channel designed to fit PISK Bracket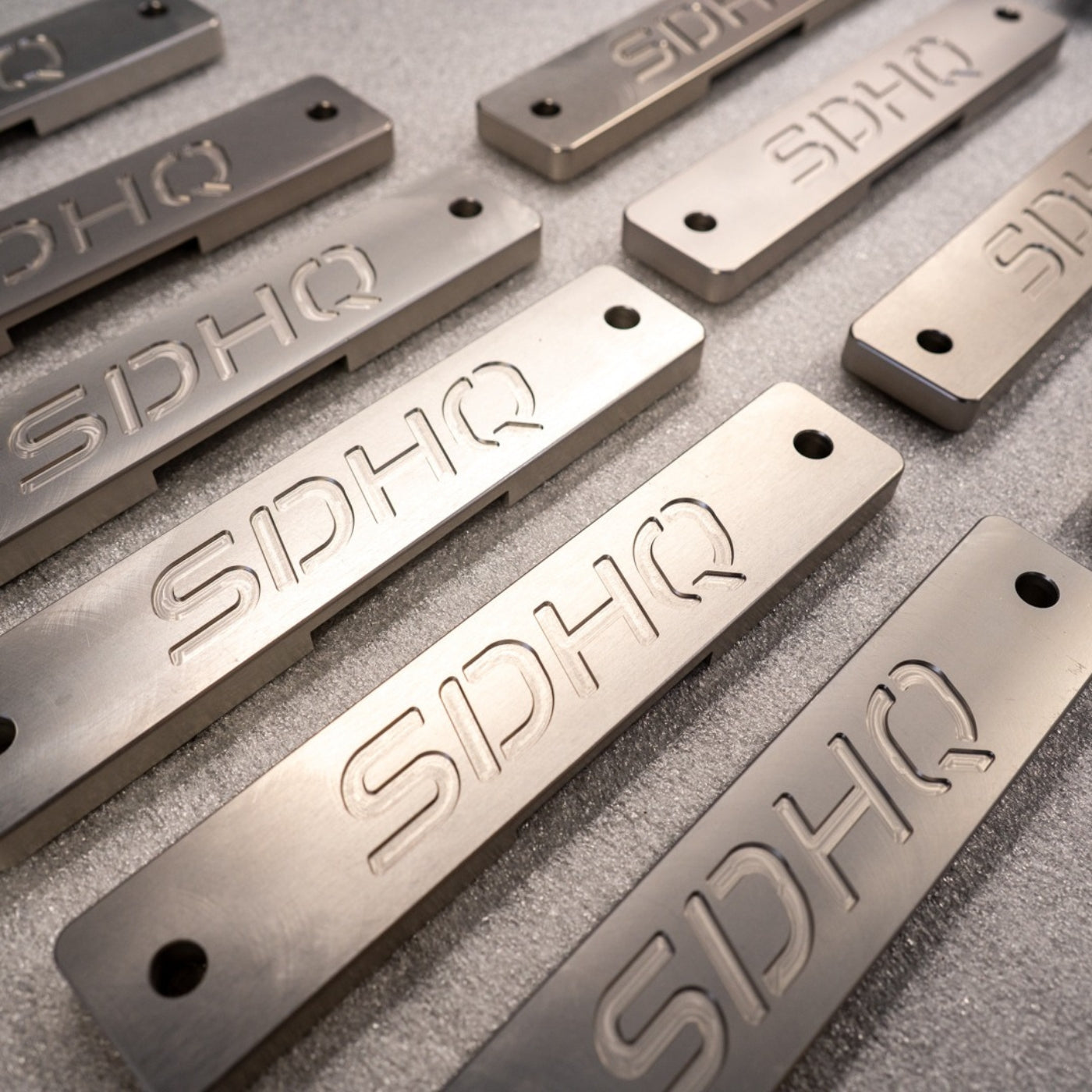 American-made Excellence
SDHQ: Built for Adventure
Experience American-made excellence from SDHQ, your fellow off-road enthusiasts. We take pride in crafting high-quality, custom products right at our headquarters for unparalleled performance and durability.
Check out what 'SDHQ Built' means for us as well as our customers: