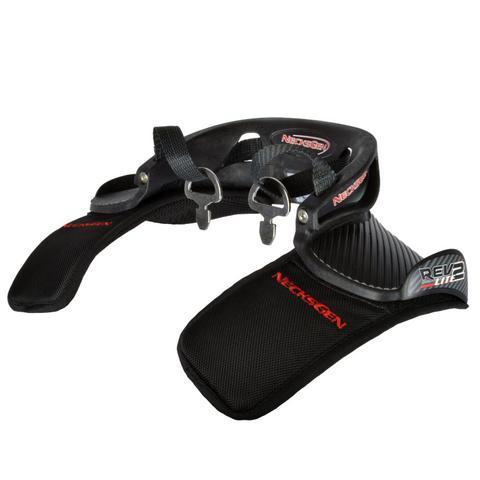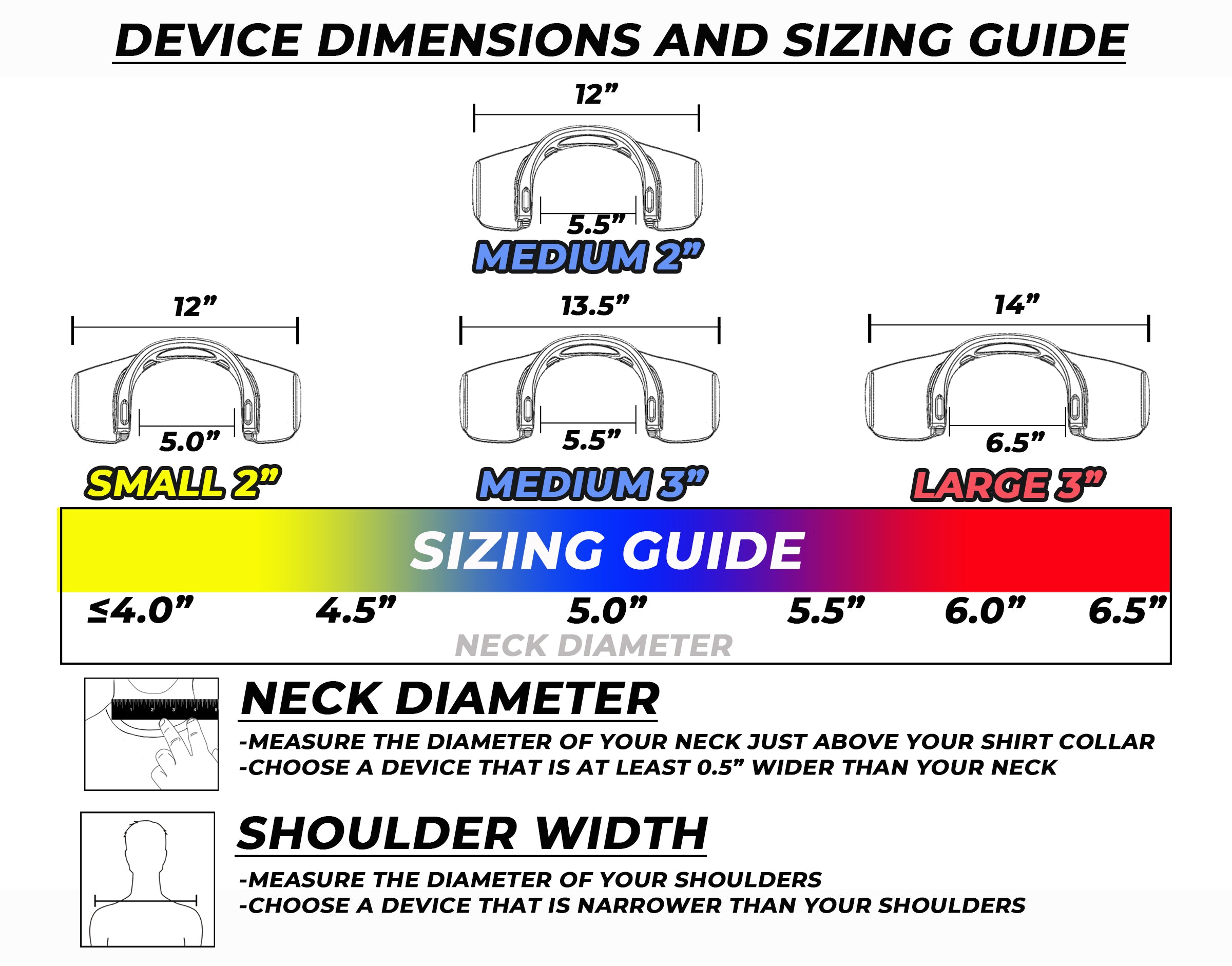 NecksGen REV2 Lite Frontal Head Restraint
NecksGen REV2 Lite Frontal Head Restraint
Medium
MCQUEEN
190 South McQueen Road
Suite 109
Gilbert AZ 85233
United States
+14806332929
Weighing in at only 1.2 lbs. / 550 grams, the REV2 LITE carries the same level of protection and certifications as the NecksGen Original and REV devices. The REV2 LITE has all the same features as the REV, but adds a clever new adjustable tether system, rubber grip friction pads to help you feel locked in your seat better, higher belt guides to keep everything locked in place and for multiple impact situations. The shoulder pads are improved, and as an exclusive new feature, the REV2 LITE comes with free recertifications.

SFI 38.1 Frontal Head Restraint
The NecksGen units are designed and made in the USA, using the latest carbon fiber composite Dupont material. Not only are these materials lightweight, but they are extremely strong. All NecksGen head and neck restraints have passed the mandated SFI 38.1 testing procedures. Due to the innovative features of the designs, the NecksGen head and neck restraints have surpassed our expectations in test results.

1. Quick Release Helmet Hardware - Unique single hand quick eject helmet attachment system.

2. Emergency Pull - Optional pull tag for quick disconnect.

3. Padding - The shoulder and collarbone padding provide added comfort to the unit.

4. Winglets - Large adult units can accept 2" or 3" seat belts. Small unit accepts 2" belts only. The wings aid in keeping your harness in place under impact. Even in multiple impact situations where the belts could loosen.

5. Tension Neutralizing Tether - Using a proprietary single tension-neutralizing tether (TNT), the loads under impact are distributed through four different load paths. This unique system offers an equal distribution of forces under impact. This system also offers a full range of head motion and side and angular impact protection.

6. Low Profile Design - The low profile design makes egress in and out of the car in an emergency easier
Made in the USA - SFI 38.1 Approved
Full range of head motion
Proprietary Single Tension Neutralizing Tether System
Quick release helmet hardware
Exceptional comfort
- Made in the USA - SFI 38.1 Approved
- Full range of head motion
- Proprietary Single Tension Neutralizing Tether System
- Quick release helmet hardware
- Exceptional comfort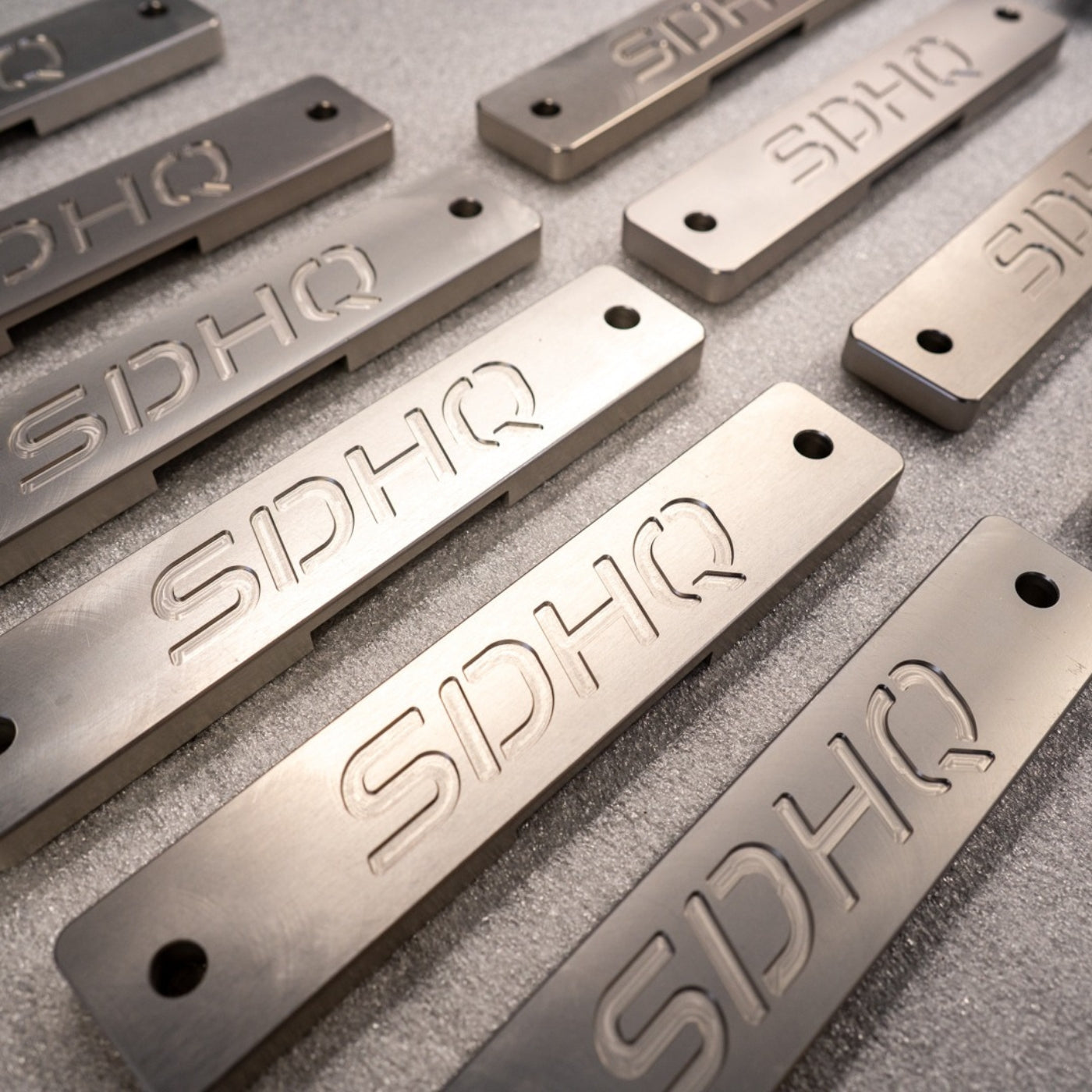 American-made Excellence
SDHQ: Built for Adventure
Experience American-made excellence from SDHQ, your fellow off-road enthusiasts. We take pride in crafting high-quality, custom products right at our headquarters for unparalleled performance and durability.
Check out what 'SDHQ Built' means for us as well as our customers: