'16-23 Tacoma Prerunner/4WD +2" Long Travel Kit
Intended Coilovers to be used with Kit:
Intended Coilovers to be used with Kit
'16-23 Tacoma Prerunner/4WD +2" Long Travel Kit
Icon / Bushings
MCQUEEN
190 South McQueen Road
Suite 109
Gilbert AZ 85233
United States
+14806332929
Product Specs: 
LIFT: 3-4" TRAVEL: 11.5" TIRE SIZE: 33" or 285 TRACK WIDTH INCREASE: 4"
Race system legal for several different racing sanctions that have limited track width rules.
2" extended 4130 chromoly tubular upper arms bolt to factory control arm mounting locations.
Upper and lower ball joints are replaced with 1" uniballs for maximum wheel travel and component strength.
TOTAL CHAOS includes 1" I.D. uniballs that feature a heat treated stainless steel ball & heat treated stainless steel race for maximum corrosion resistance and component longevity. These uniball's also features a military grade PTFE woven fabric liner that helps prevent noise.
Boxed and internally gusseted 2" extended lower control arms bolt to factory control arm mounting locations and are pre tabbed for dual shock capability.
2.5" long travel specific coil over shocks bolt into the factory coil bucket location. Extended travel shocks are too short and will not work.
A secondary external bypass shock can be installed to increase dampening and tune-ability.
Bolt on lower uniball adapters are CNC machined from billet steel and include shortened factory hardware for ease of installation.
Lower control arm is compatible with Light Racing Jounce dome pad if vehicle is already equipped with this model bump stop. 1 1/2" extension for Jounce shock is sold separately.
Spring rate options offer the ability to customize your ride for your specific application allowing you to custom tune the vehicle for specific terrain or desired performance.
Adjustable limit strap clevis' are included so that you can properly limit the suspensions droop wheel travel and make necessary adjustments during the life of the limit strap.
Stainless steel DOT braided brake lines, TC custom 17-4 stainless hi-misalignment spacers and all grade 8 mounting hardware is included.
TC 4340 custom extended axles reuse factory inner and outer CV's to retain 4wd.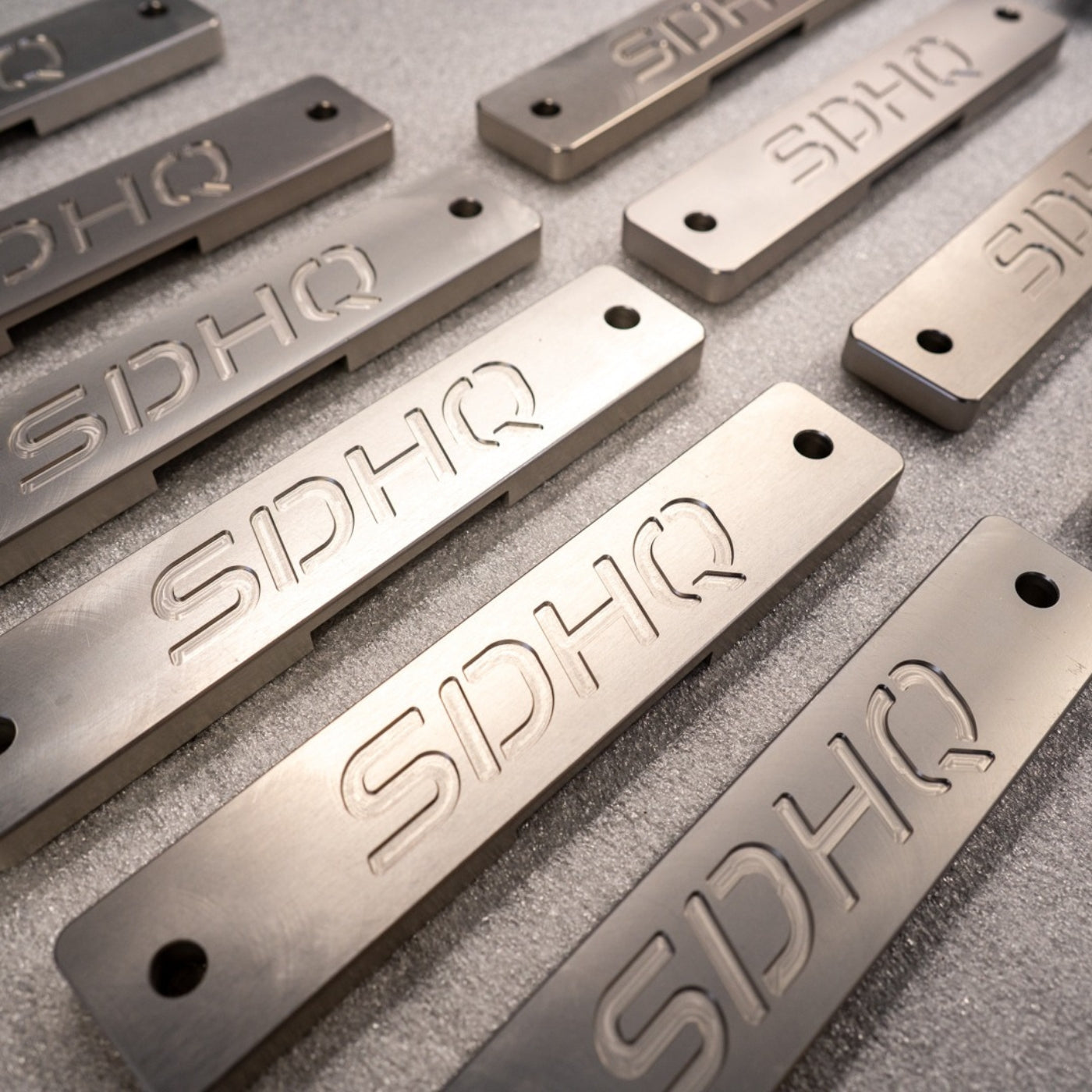 American-made Excellence
SDHQ: Built for Adventure
Experience American-made excellence from SDHQ, your fellow off-road enthusiasts. We take pride in crafting high-quality, custom products right at our headquarters for unparalleled performance and durability.
Check out what 'SDHQ Built' means for us as well as our customers: