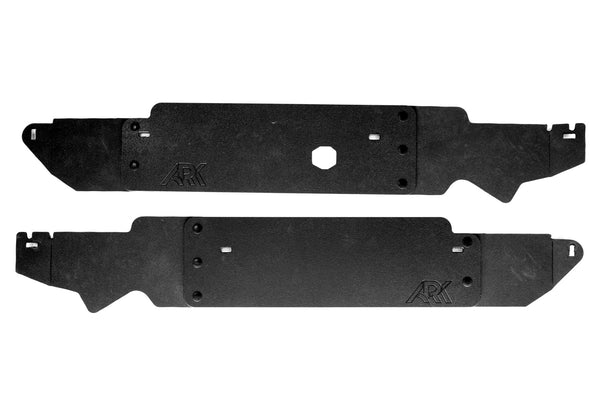 2022-2023 Toyota Tundra Ark Splash Guards - FUEL LINE PROTECTION PANEL KIT
STATE OF CALIFORNIA CONSUMER WARNING: Some products may contain chemicals such as DEHP, which can cause cancer, birth defects or other reproductive harm.
Ark Splash Guards for the Toyota Tundra/Sequoia are a full-coverage solution for protecting your engine compartment from mud, rocks, snow, ice, salt, and other debris on the road. Ark Splash Guards are designed to fit all stock and suspension lifted vehicles, regardless of height, and are perfect for use in all climates and weather conditions.

Made from a synthetic rubber blend, these splash guards are thicker and have a higher durometer than other brands, making them more durable and able to withstand harsh driving conditions, including exposure to salt. They are also easy to install and come with all the necessary hardware.
In addition to protecting your vehicle from the elements and road treatments, Ark Splash Guards also help to improve its appearance by covering up unsightly gaps between the fenders and tires. So not only will Ark Splash Guards keep your car looking clean and new, they will also help to preserve its resale value.
The "Fuel Line Protection Panel" kit includes:
Fuel Line Protection Panels and Fasteners.
This kit will not fit a Tundra with a body lift.
KEY FEATURES:

Full coverage replacement splash guards
Resistant to gas and oil
Fasteners included

TECH NOTE: Ark Splash Guards will not fit Vehicles with Body Lifts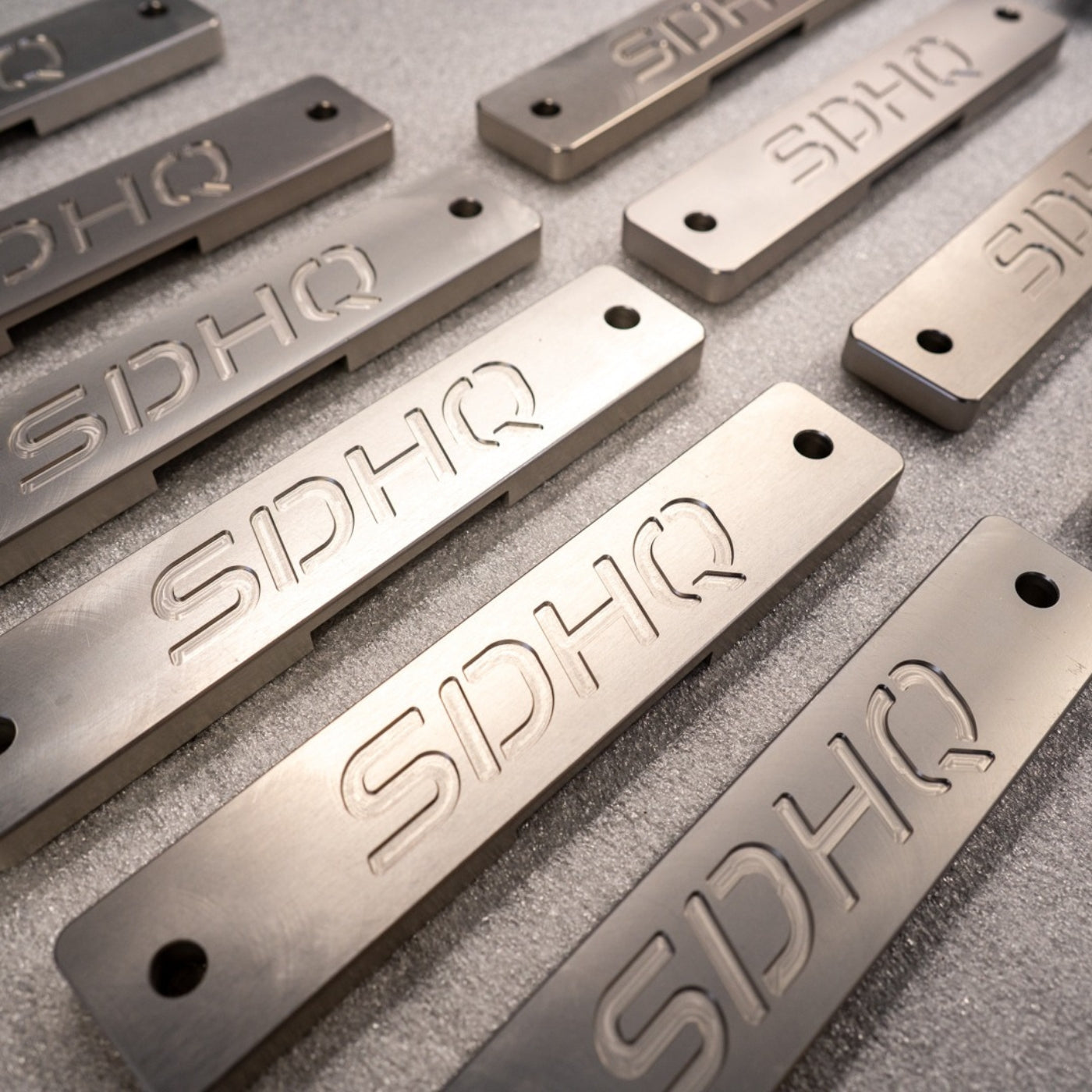 American-made Excellence
SDHQ: Built for Adventure
Experience American-made excellence from SDHQ, your fellow off-road enthusiasts. We take pride in crafting high-quality, custom products right at our headquarters for unparalleled performance and durability.
Check out what 'SDHQ Built' means for us as well as our customers: