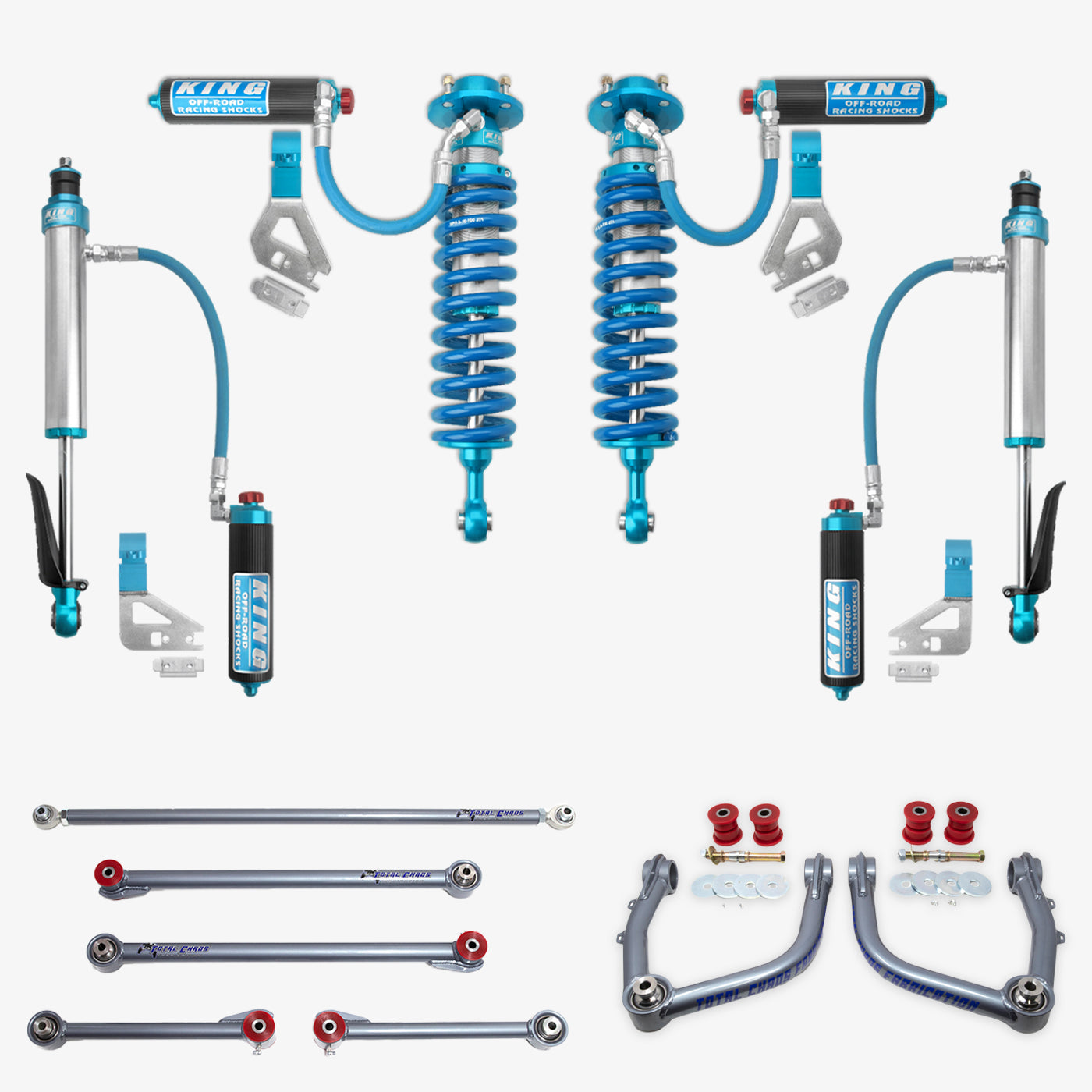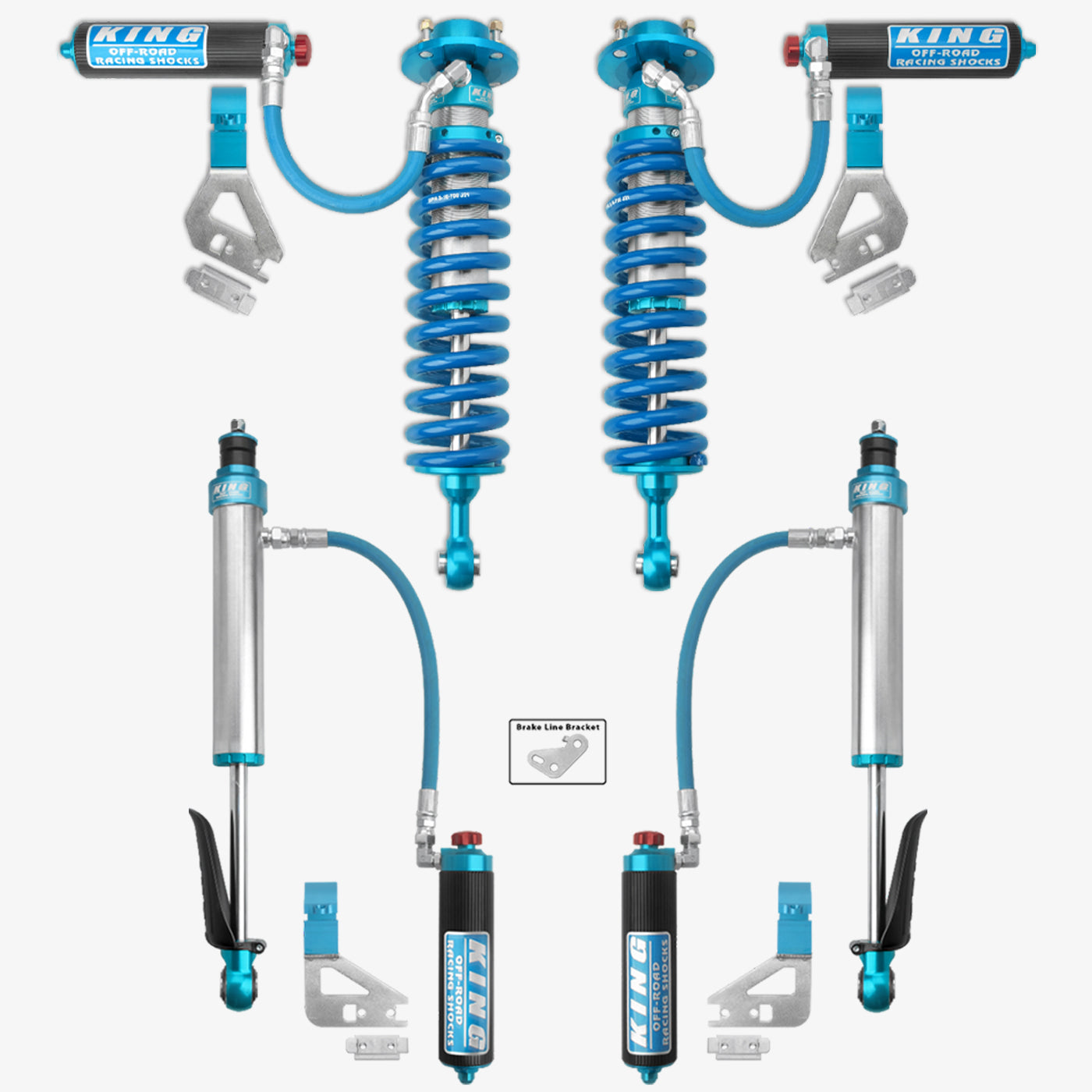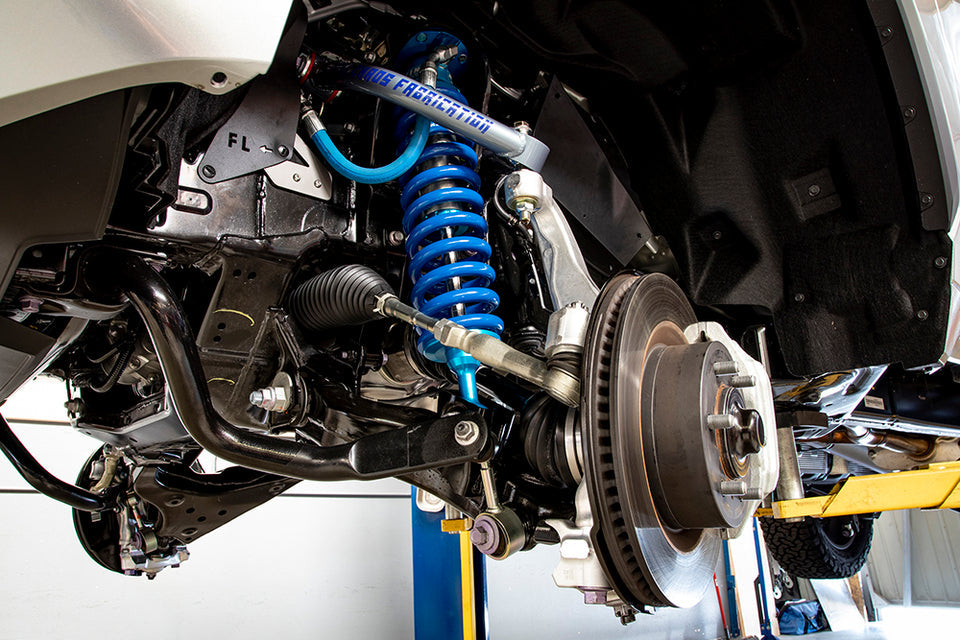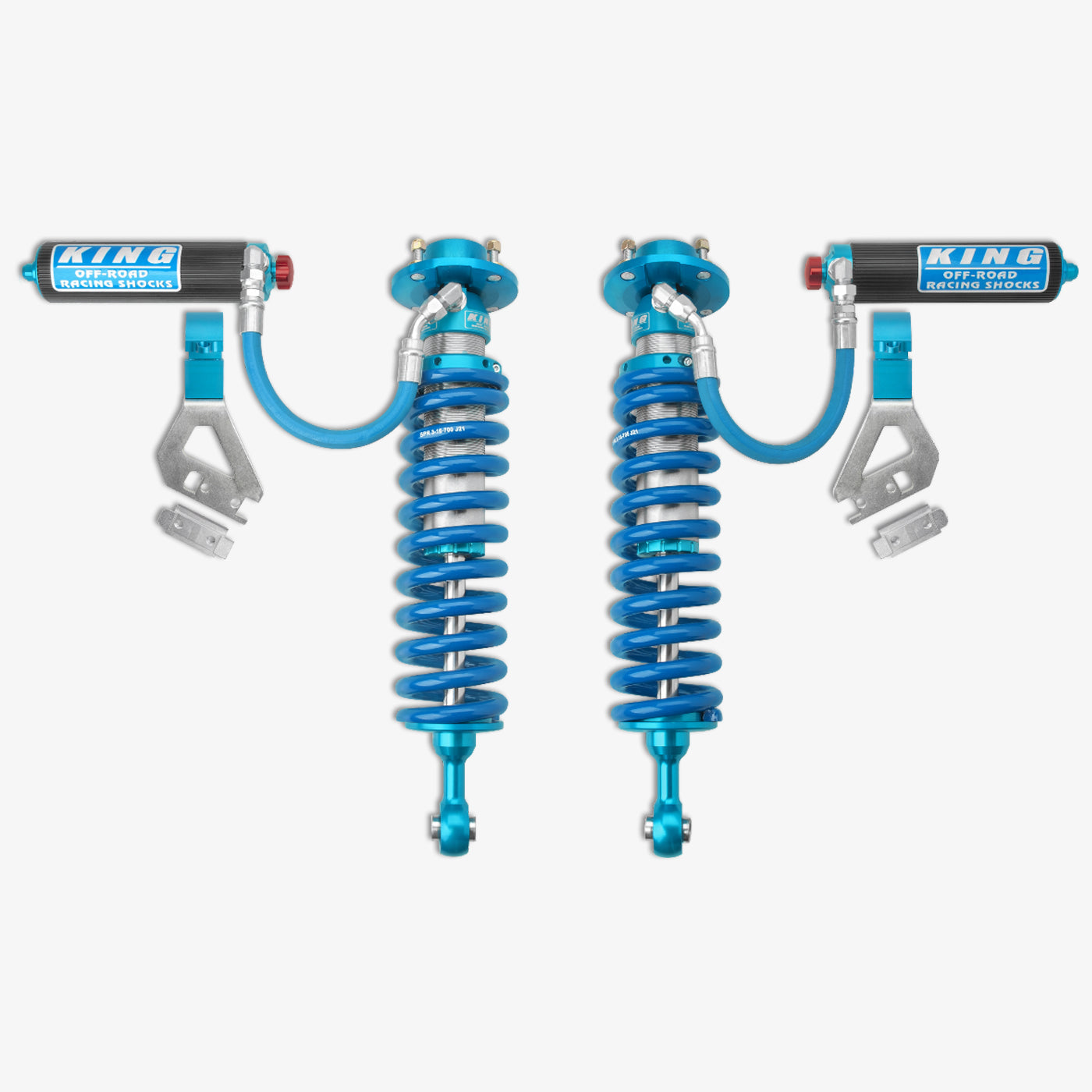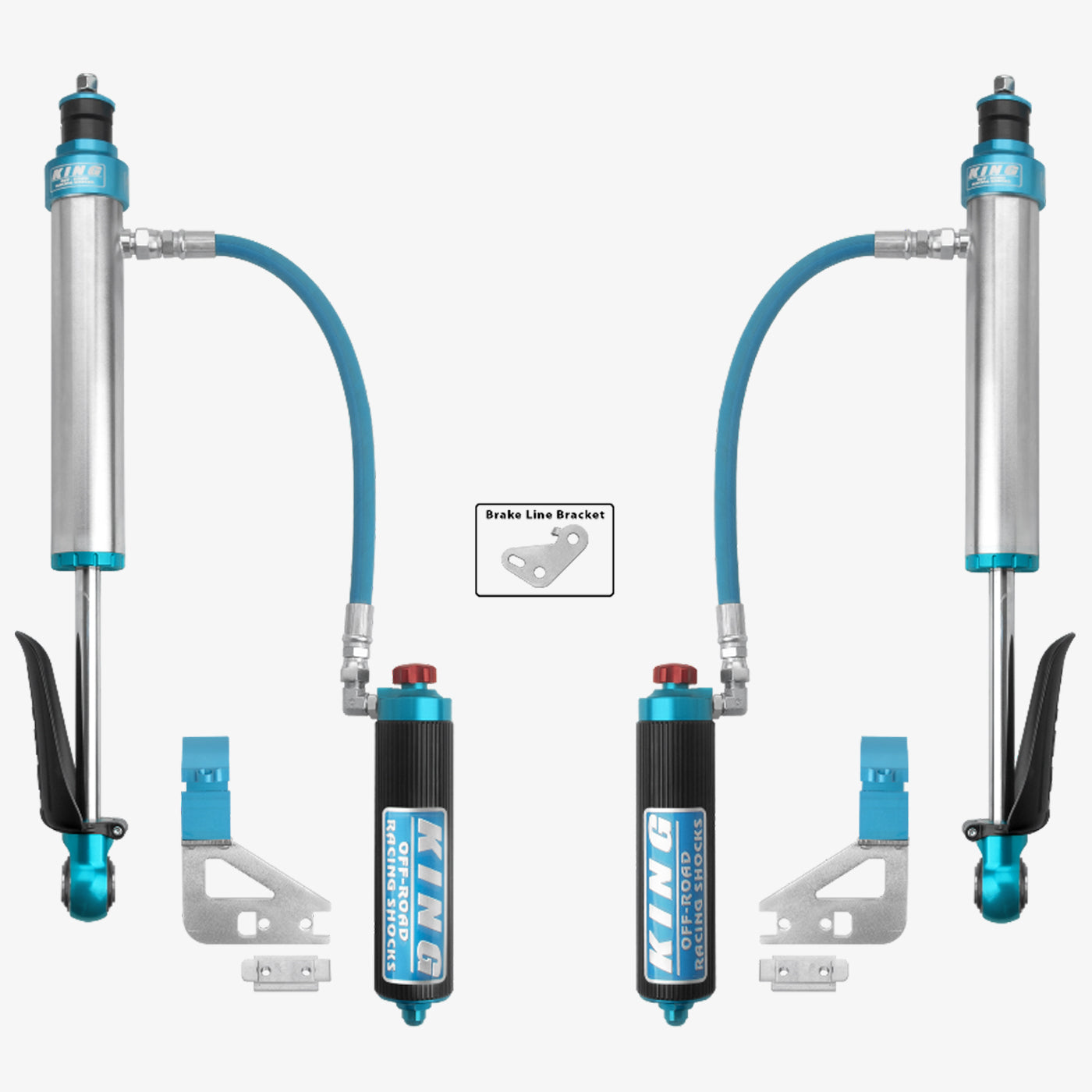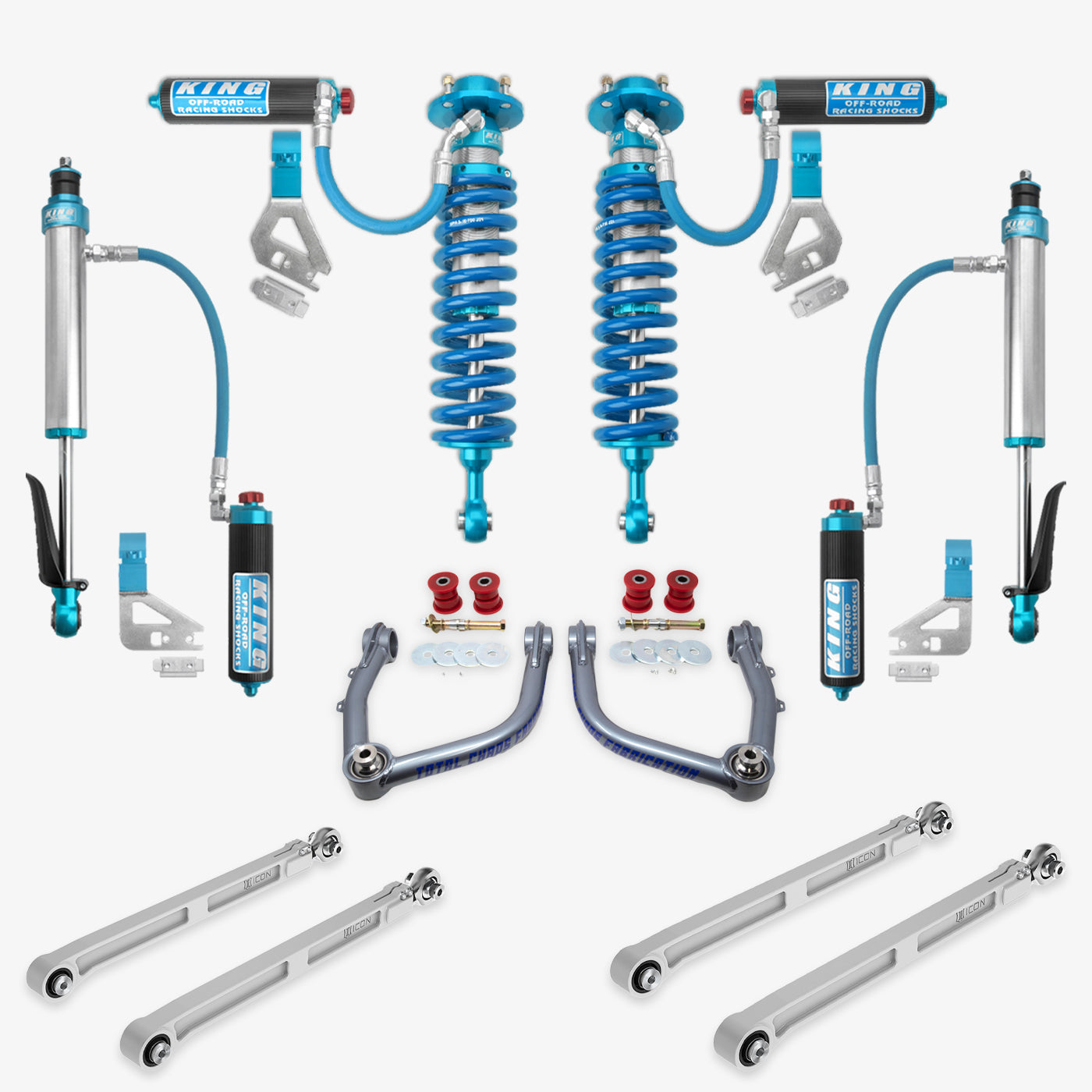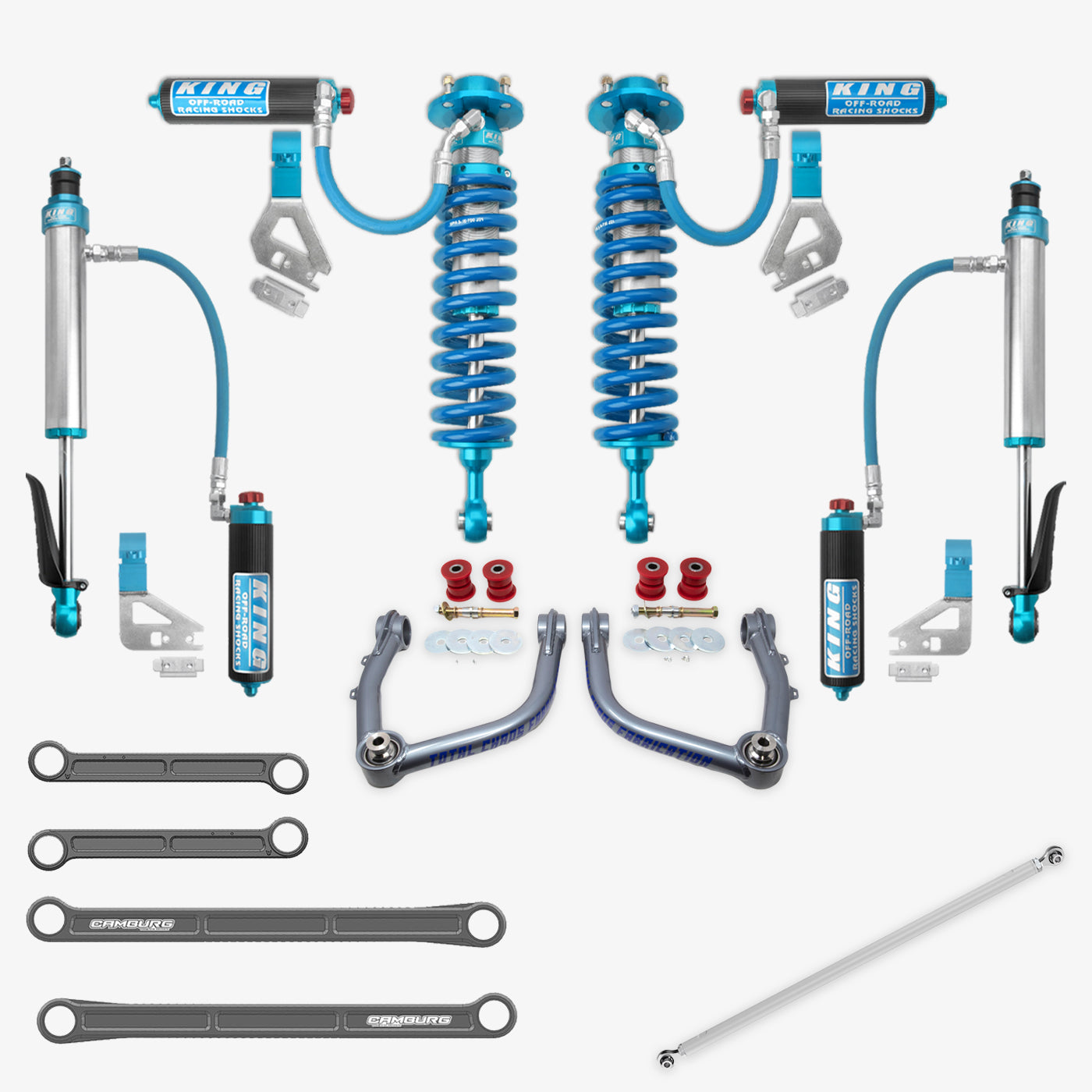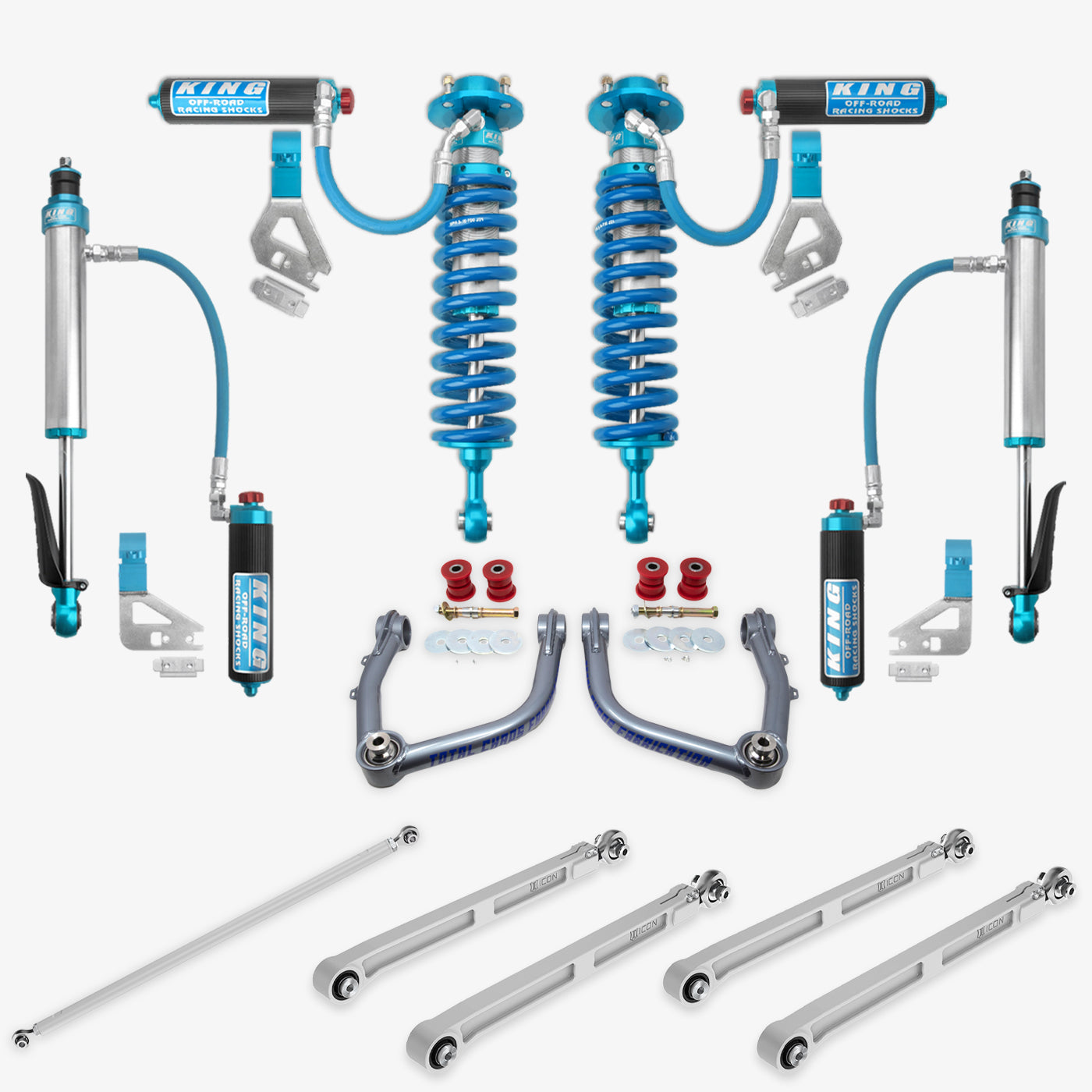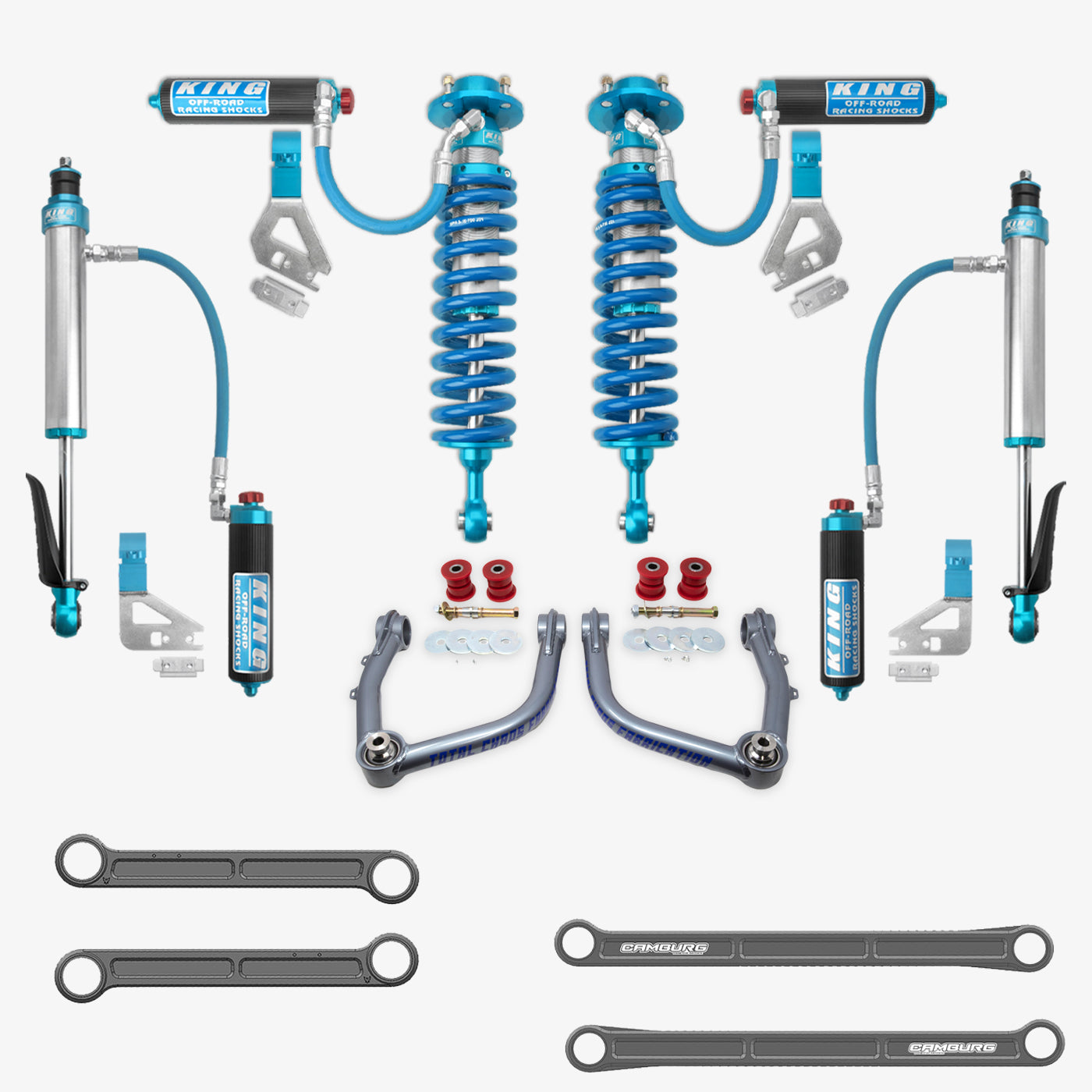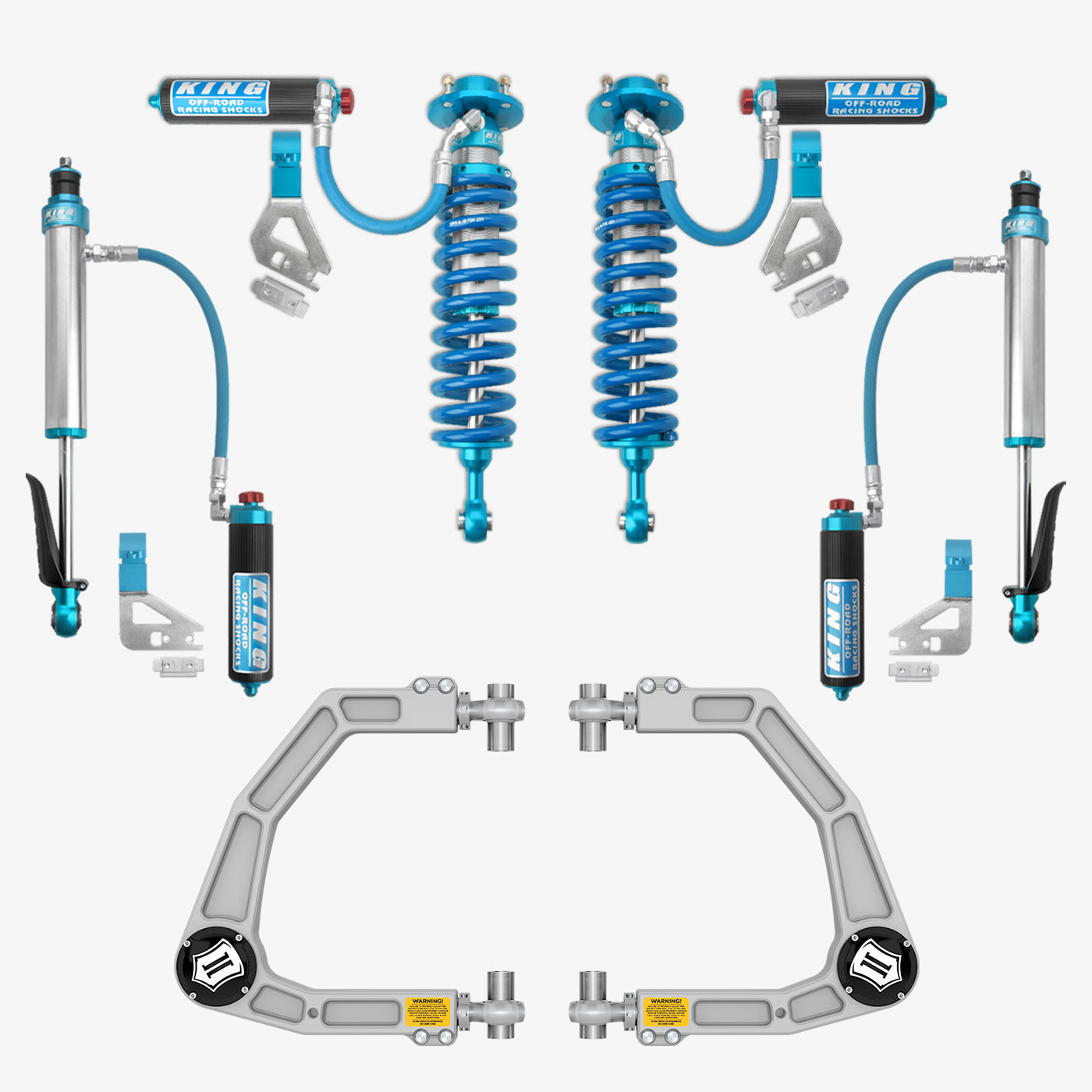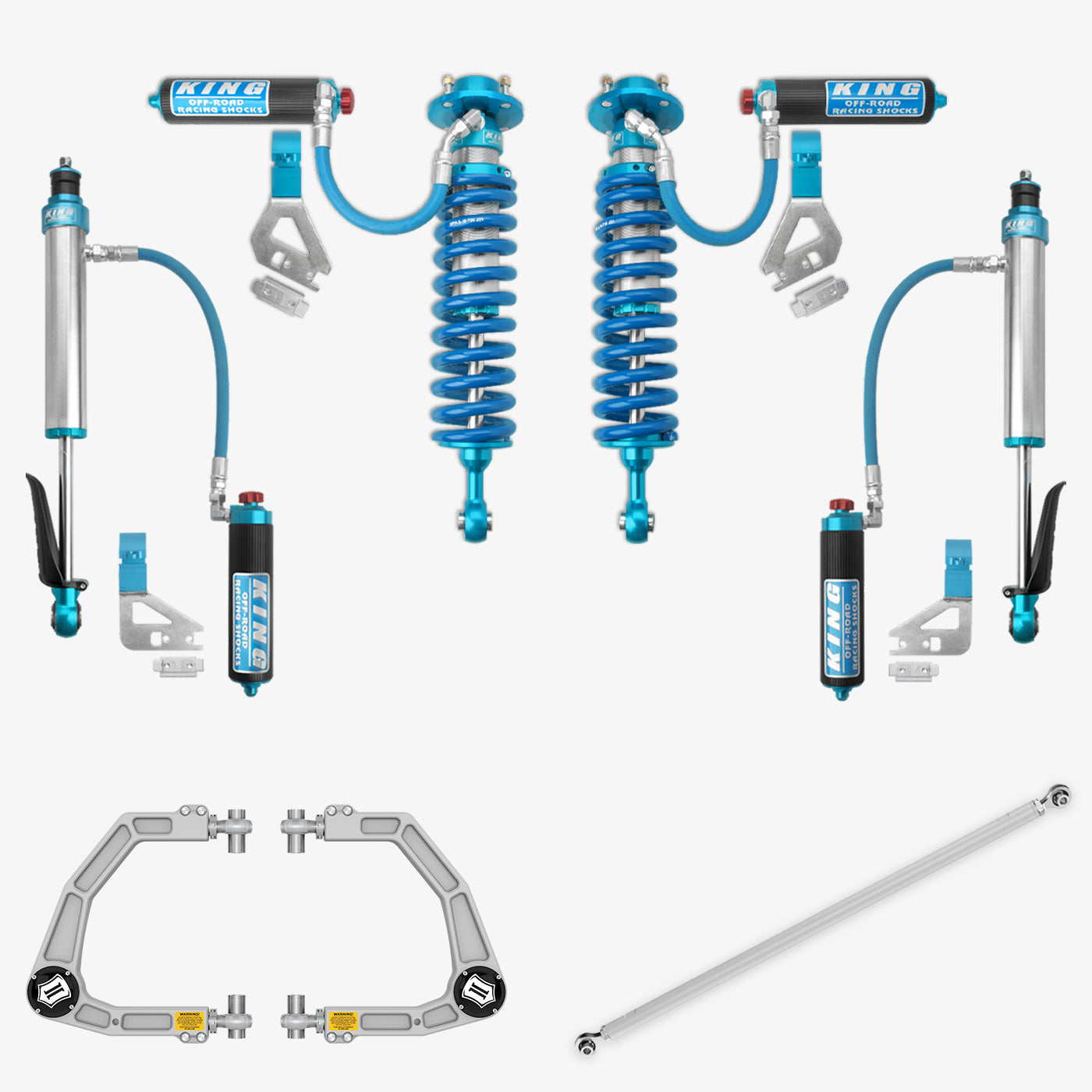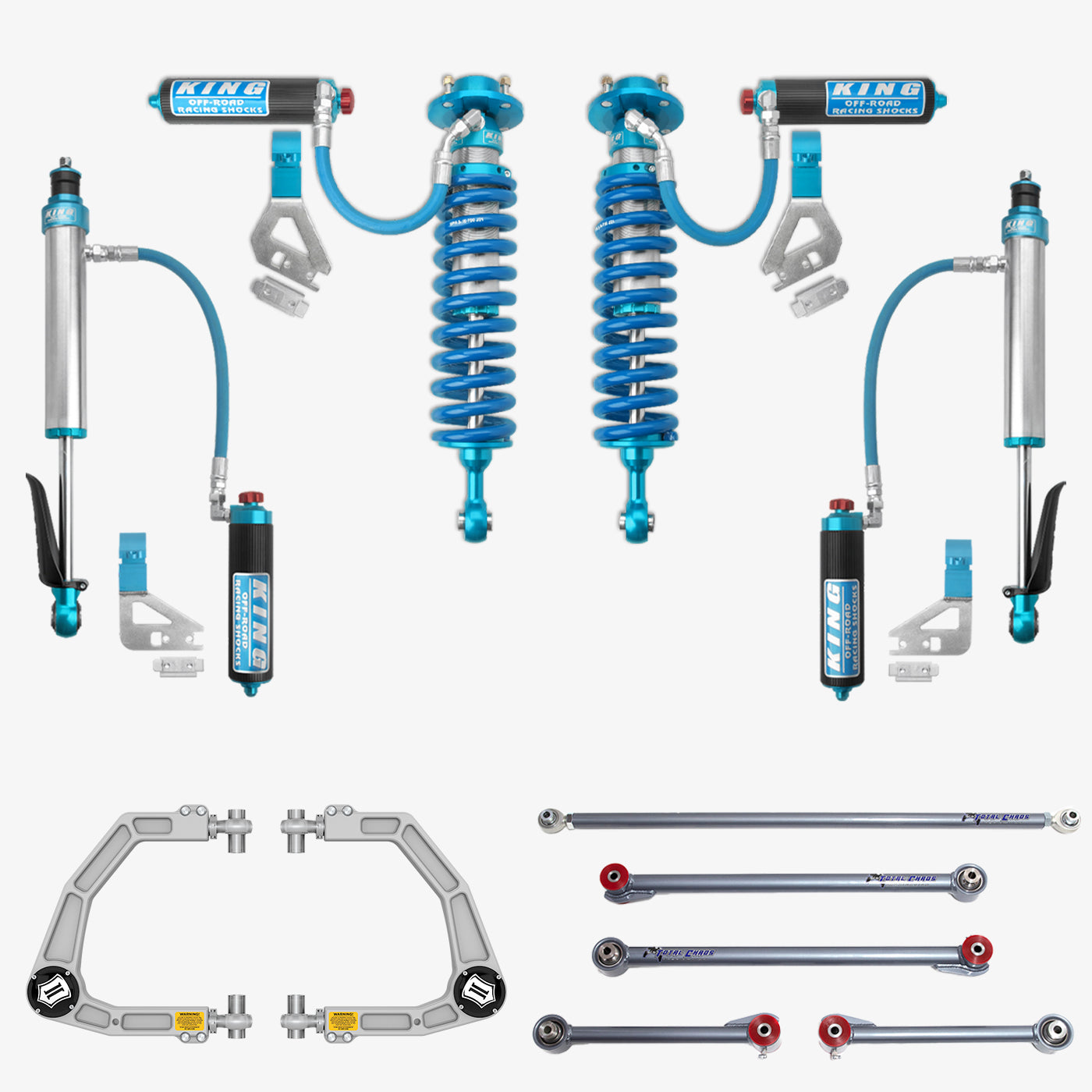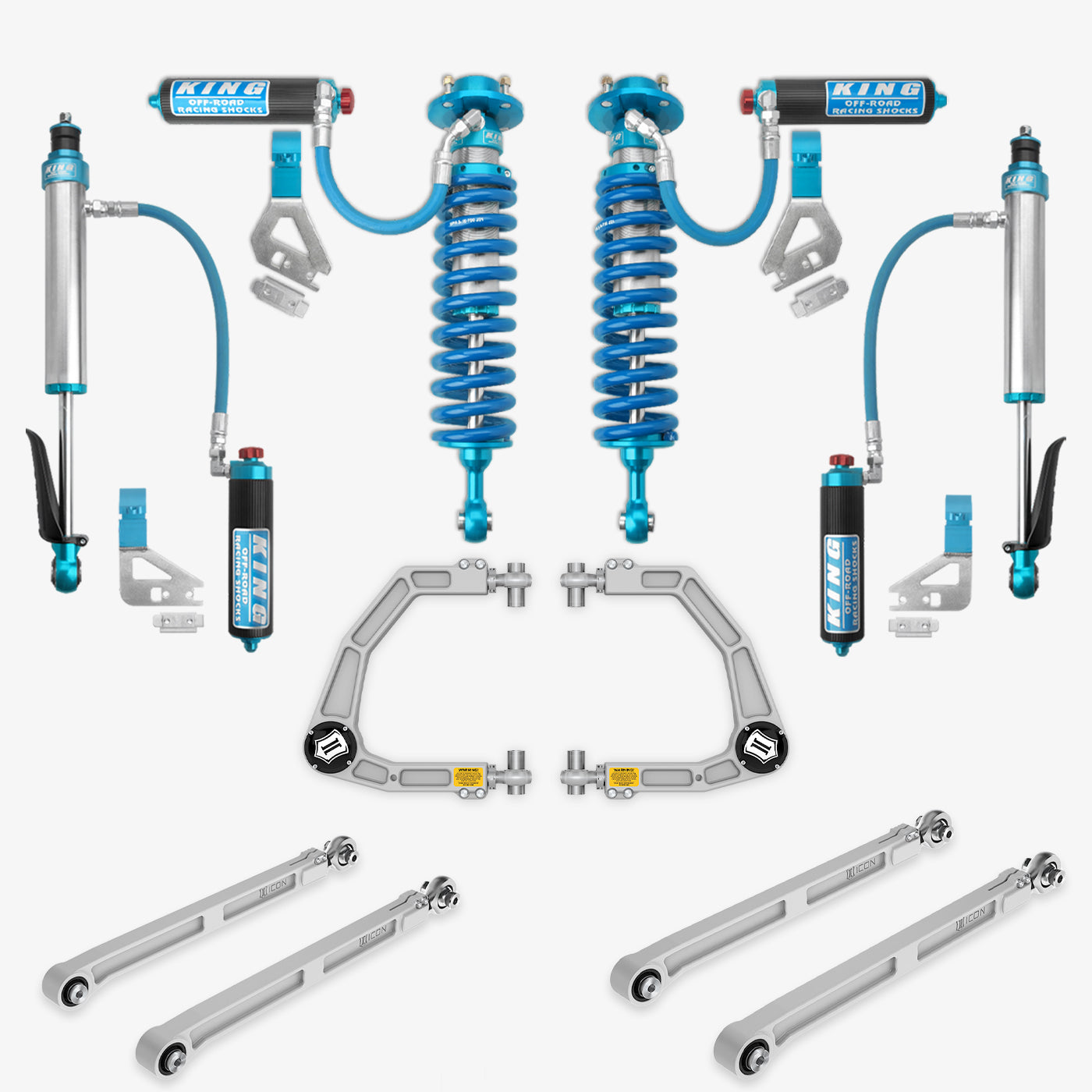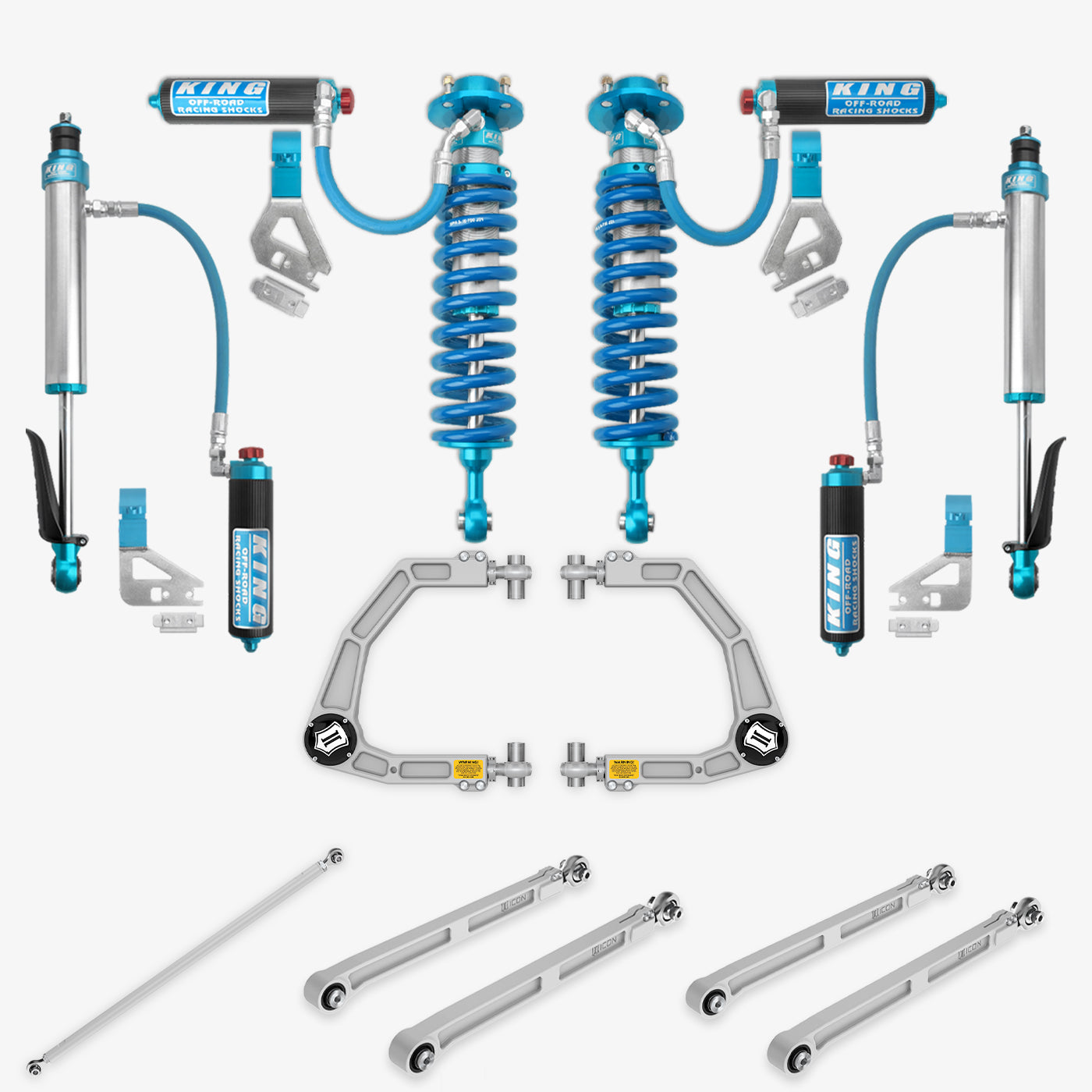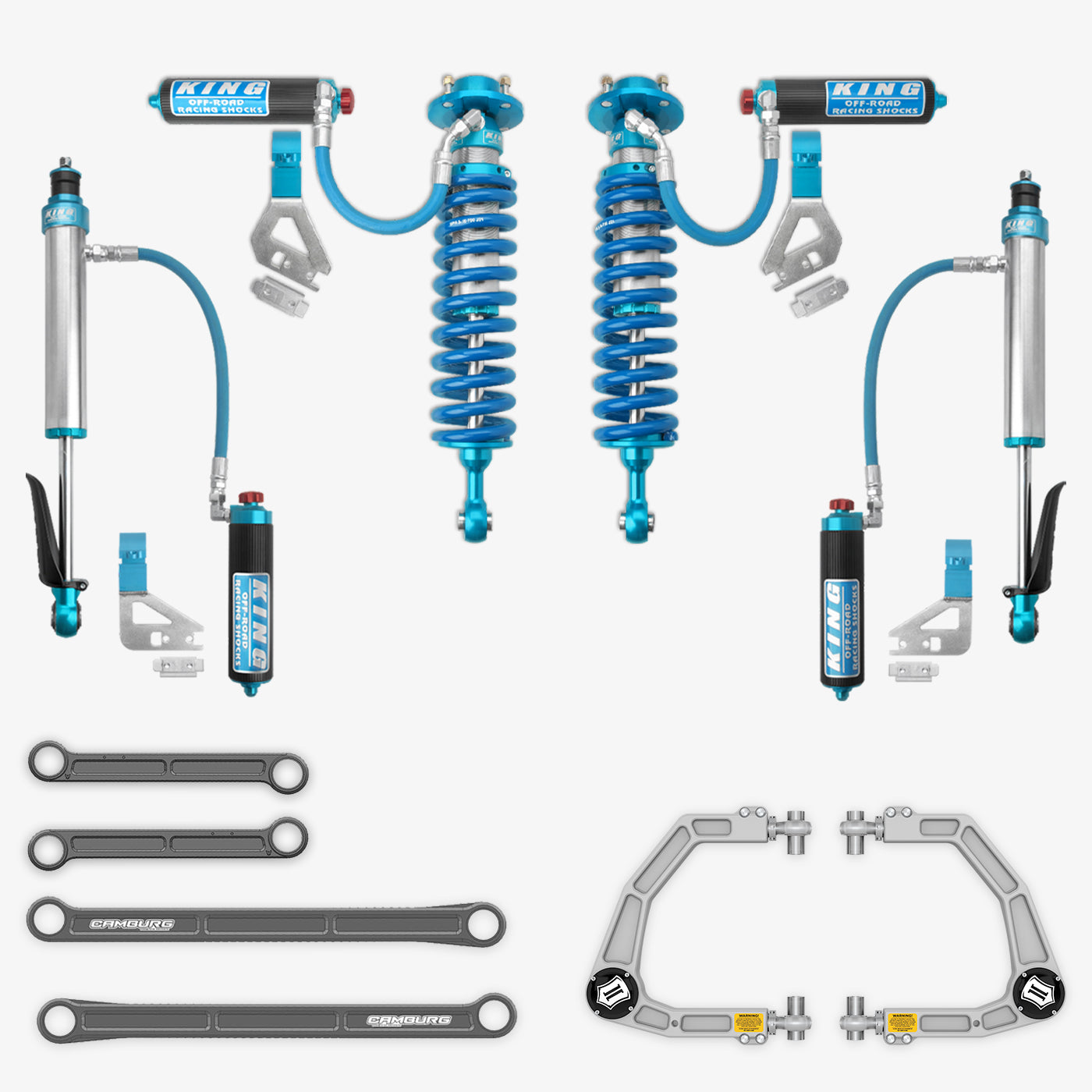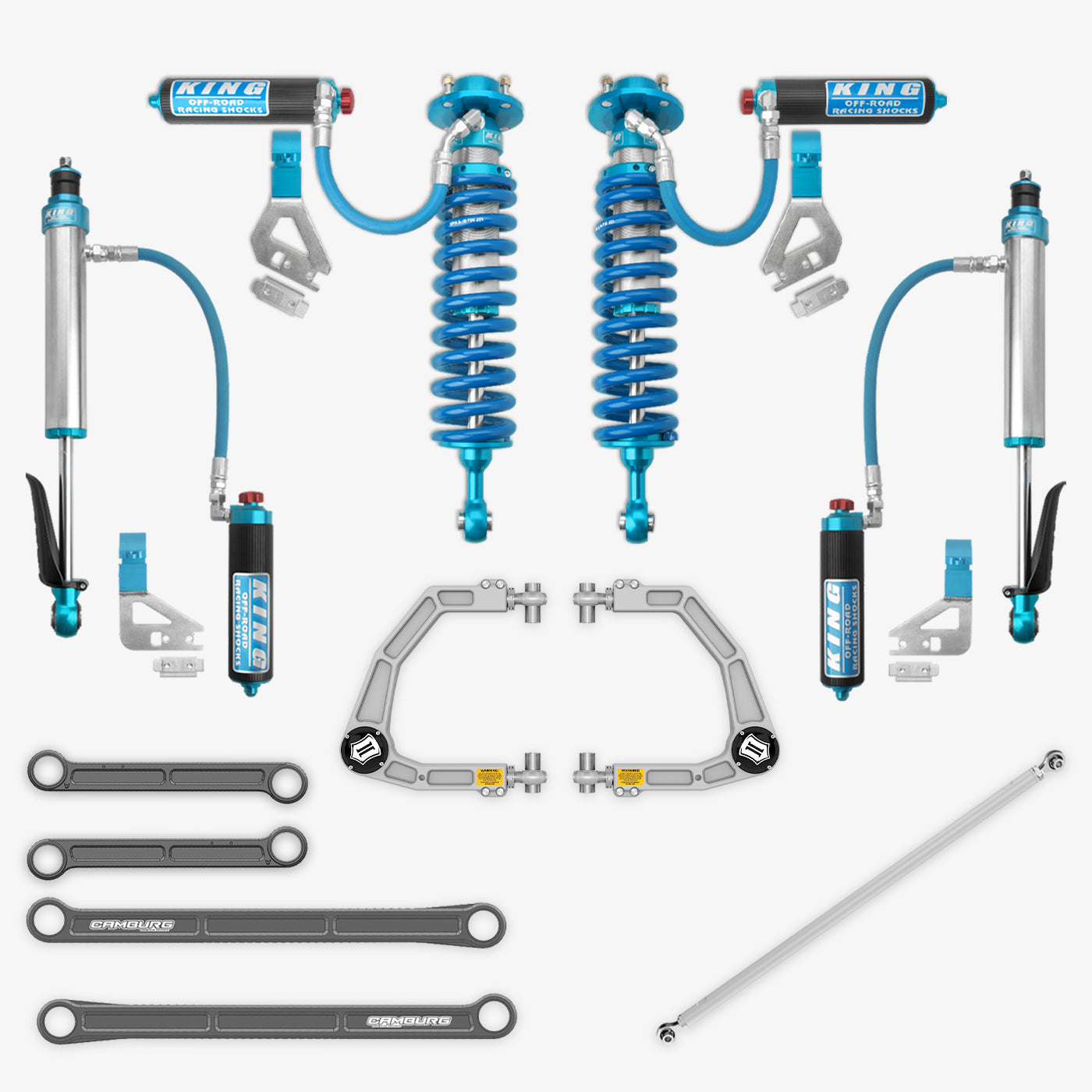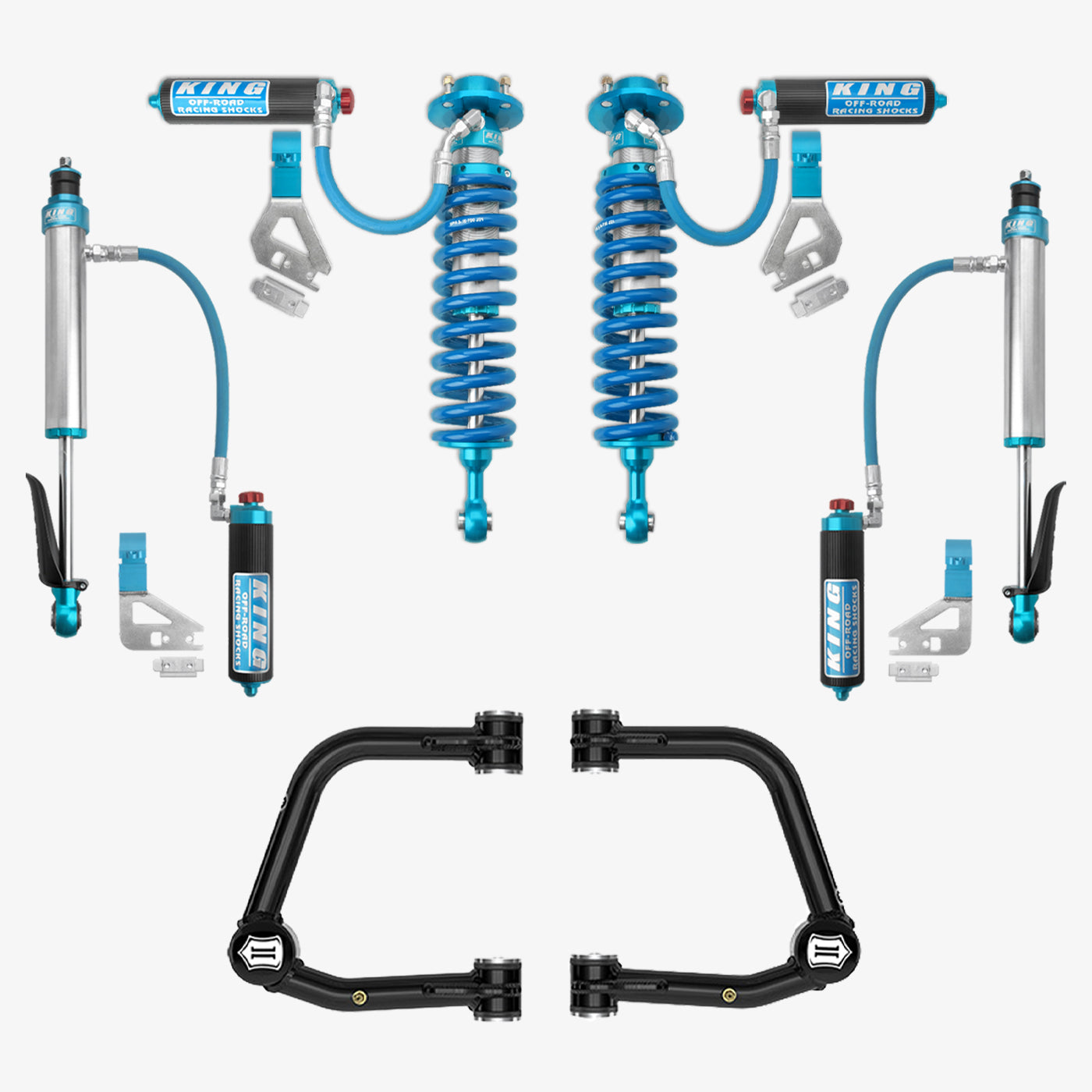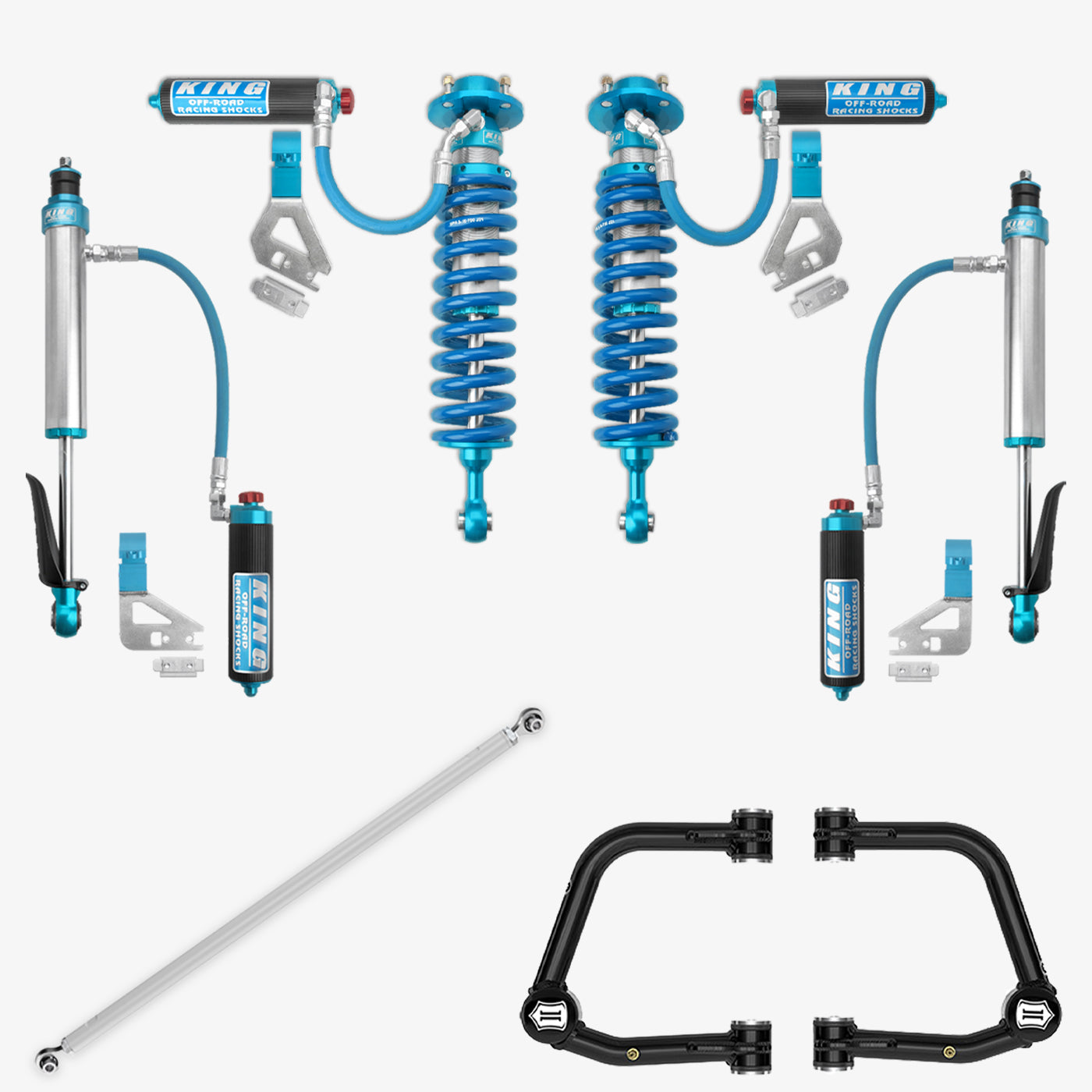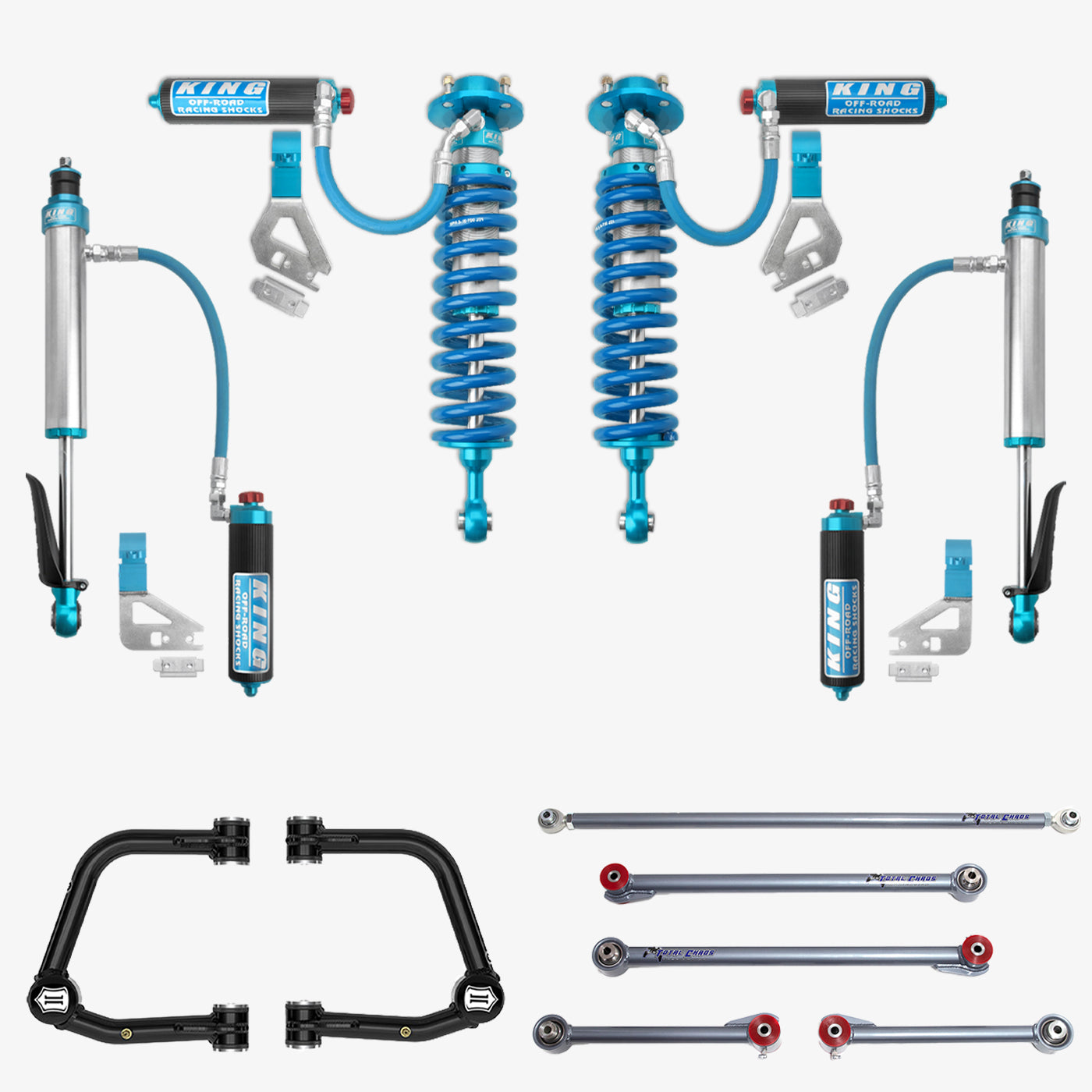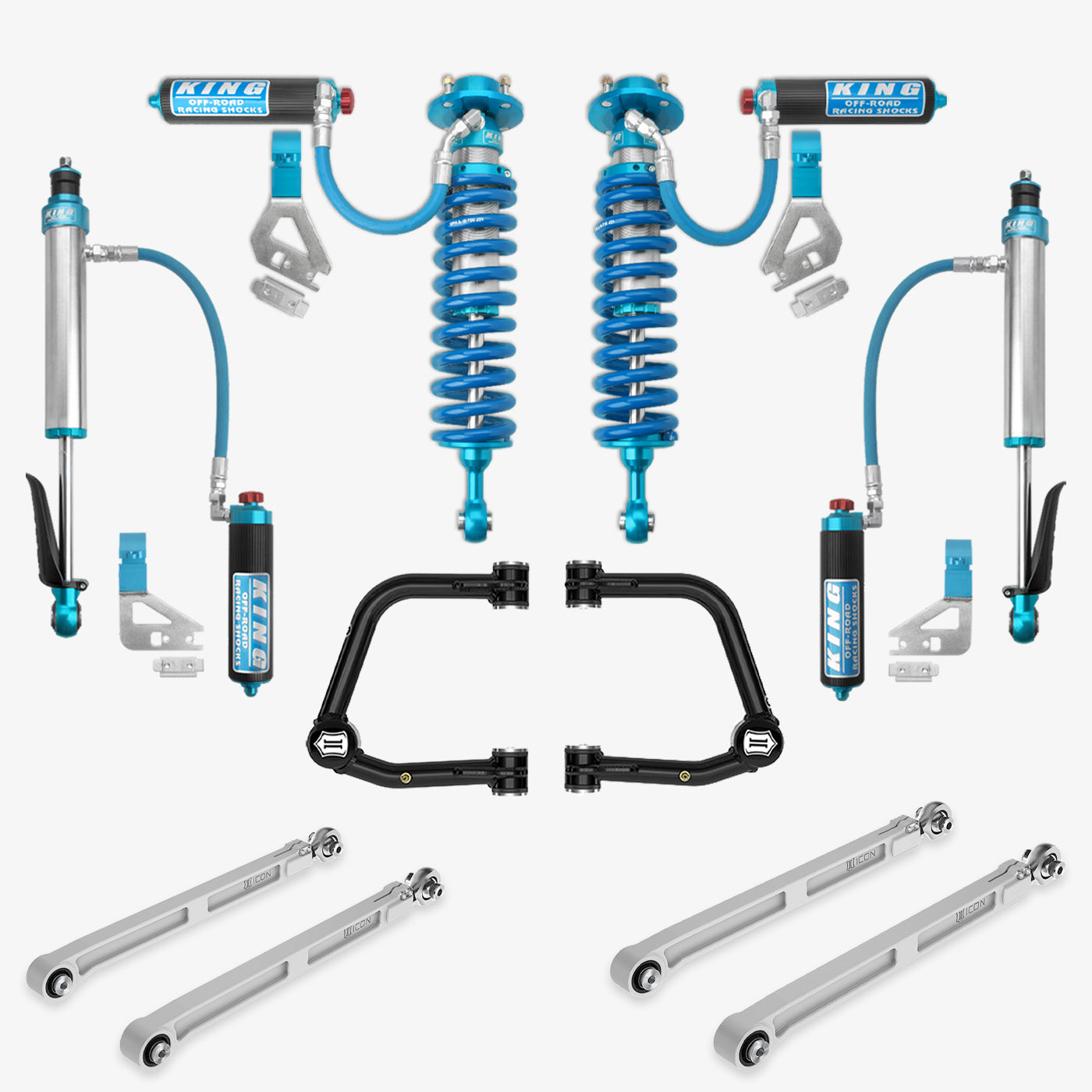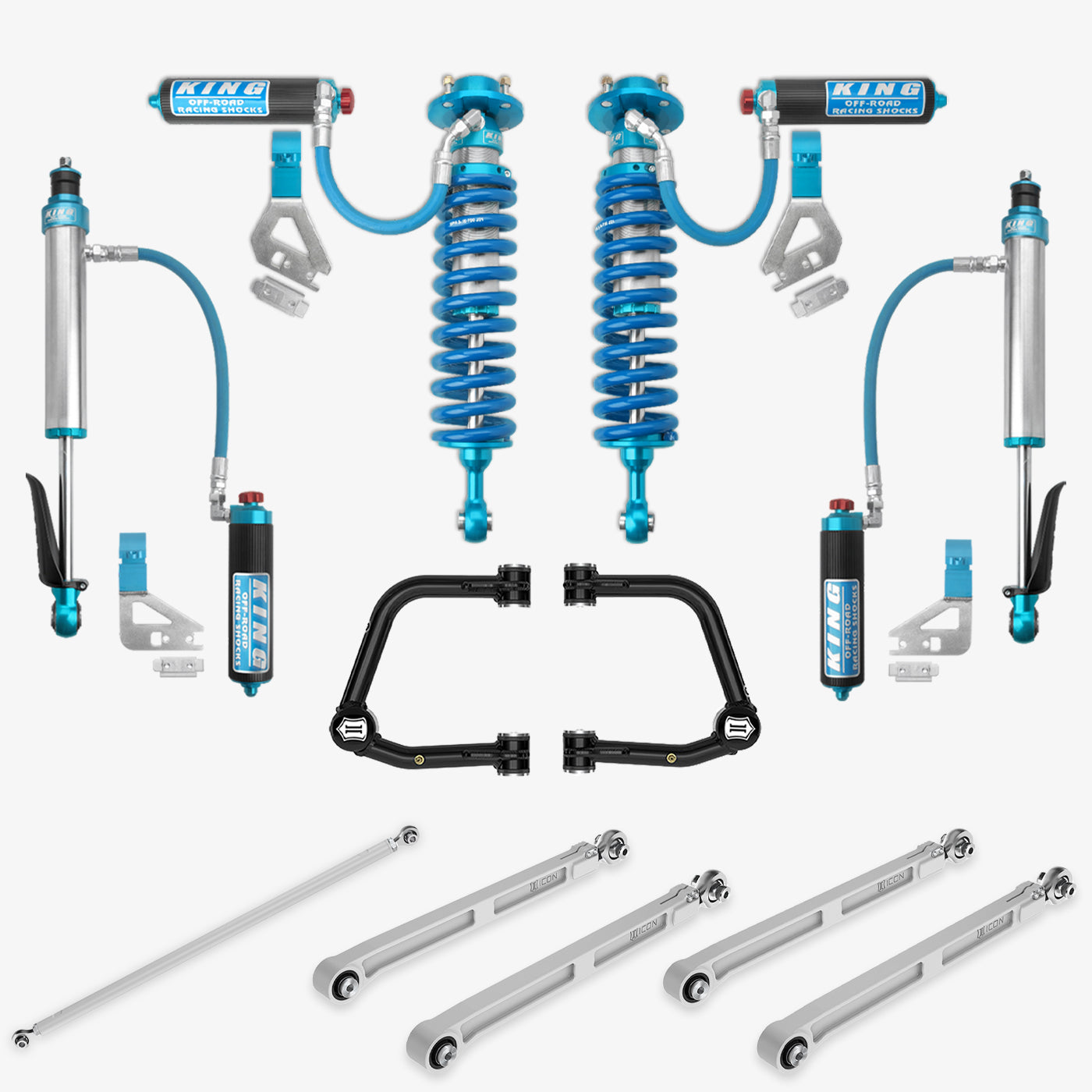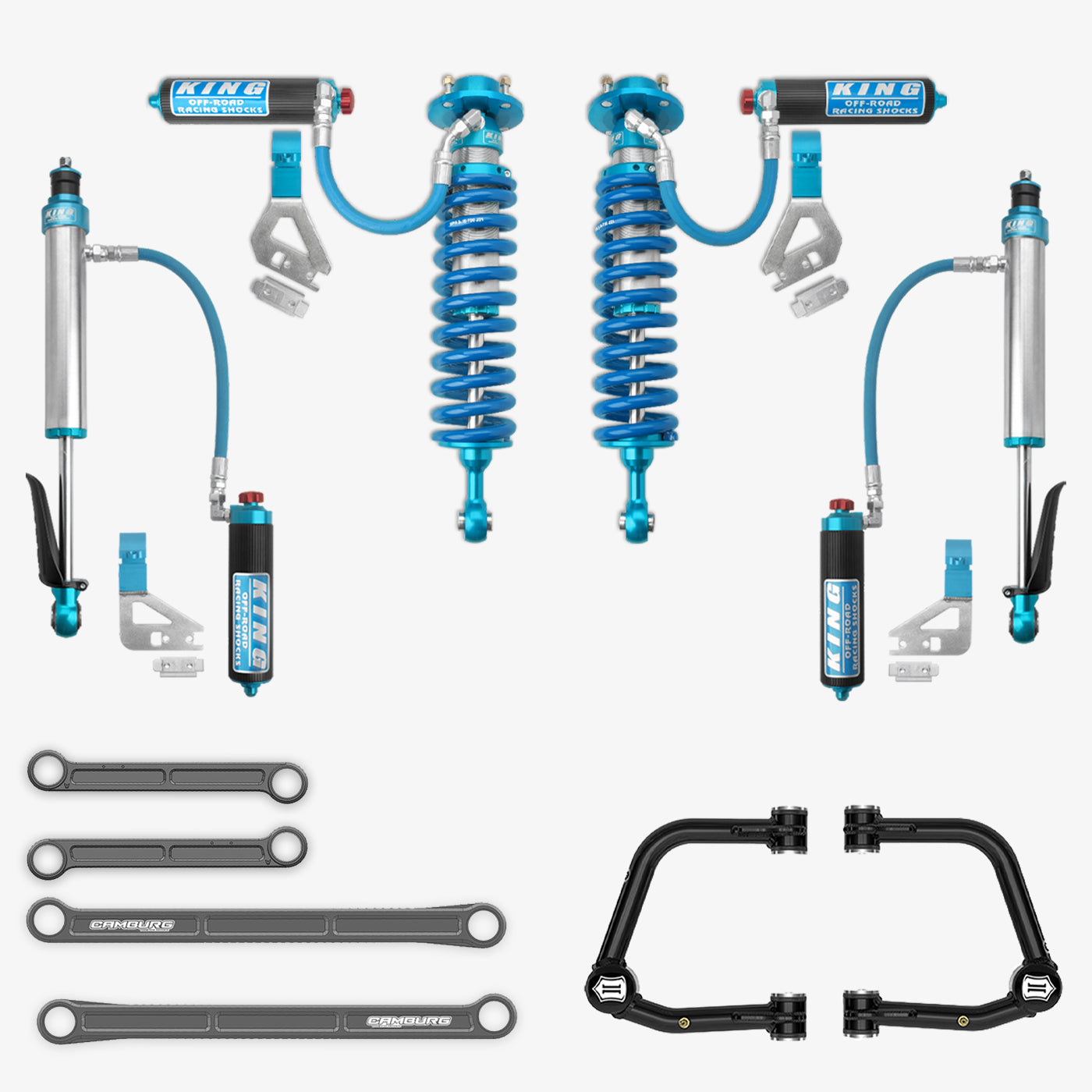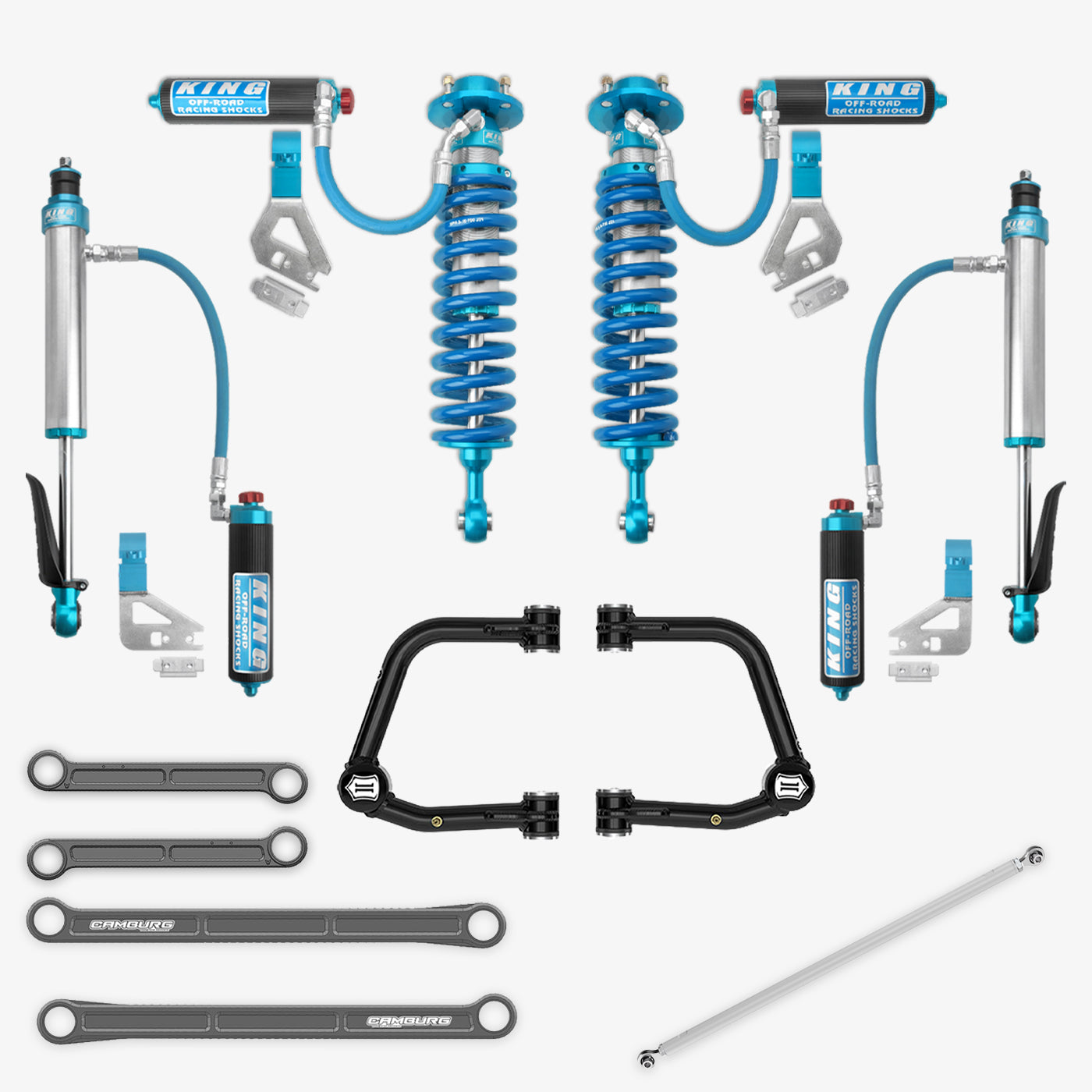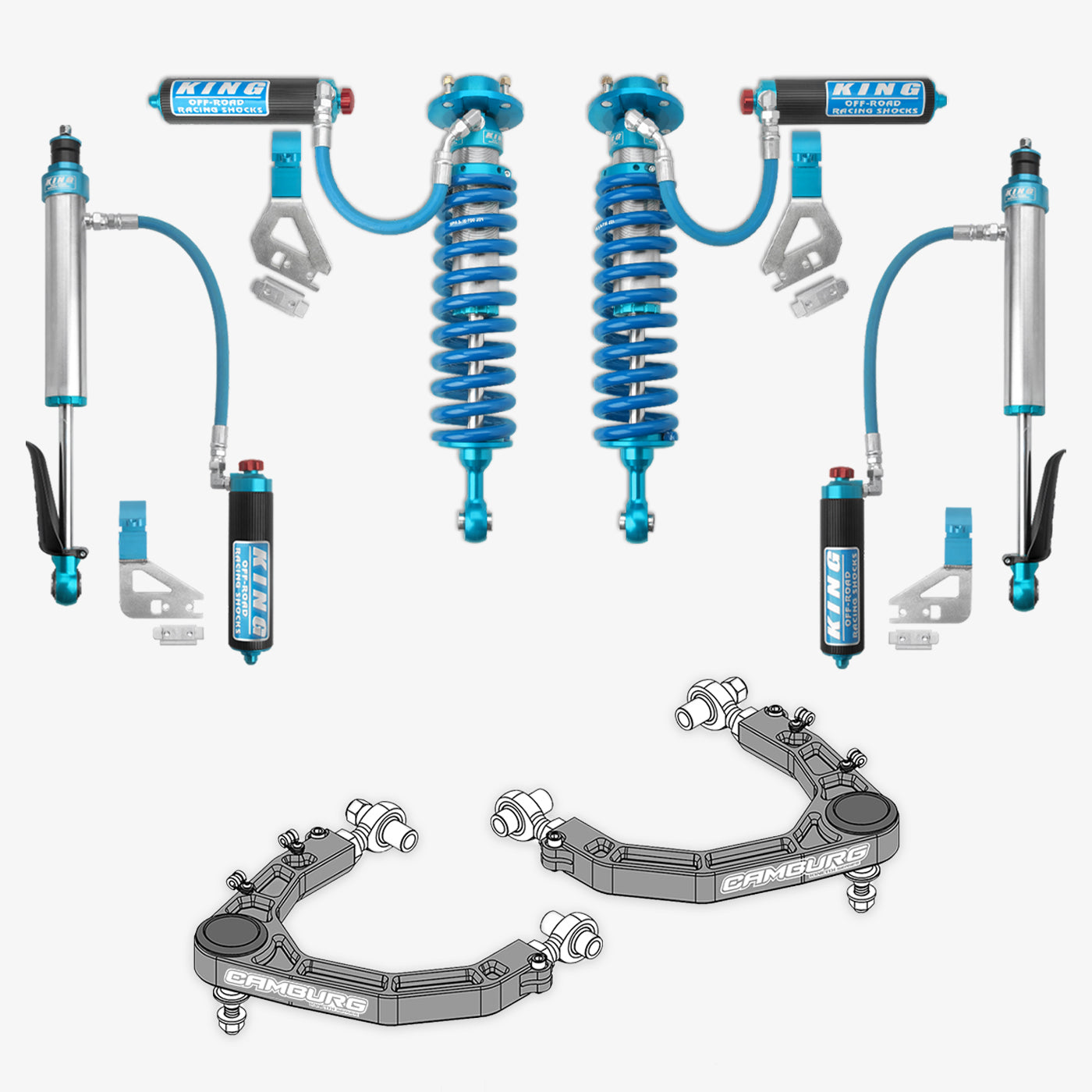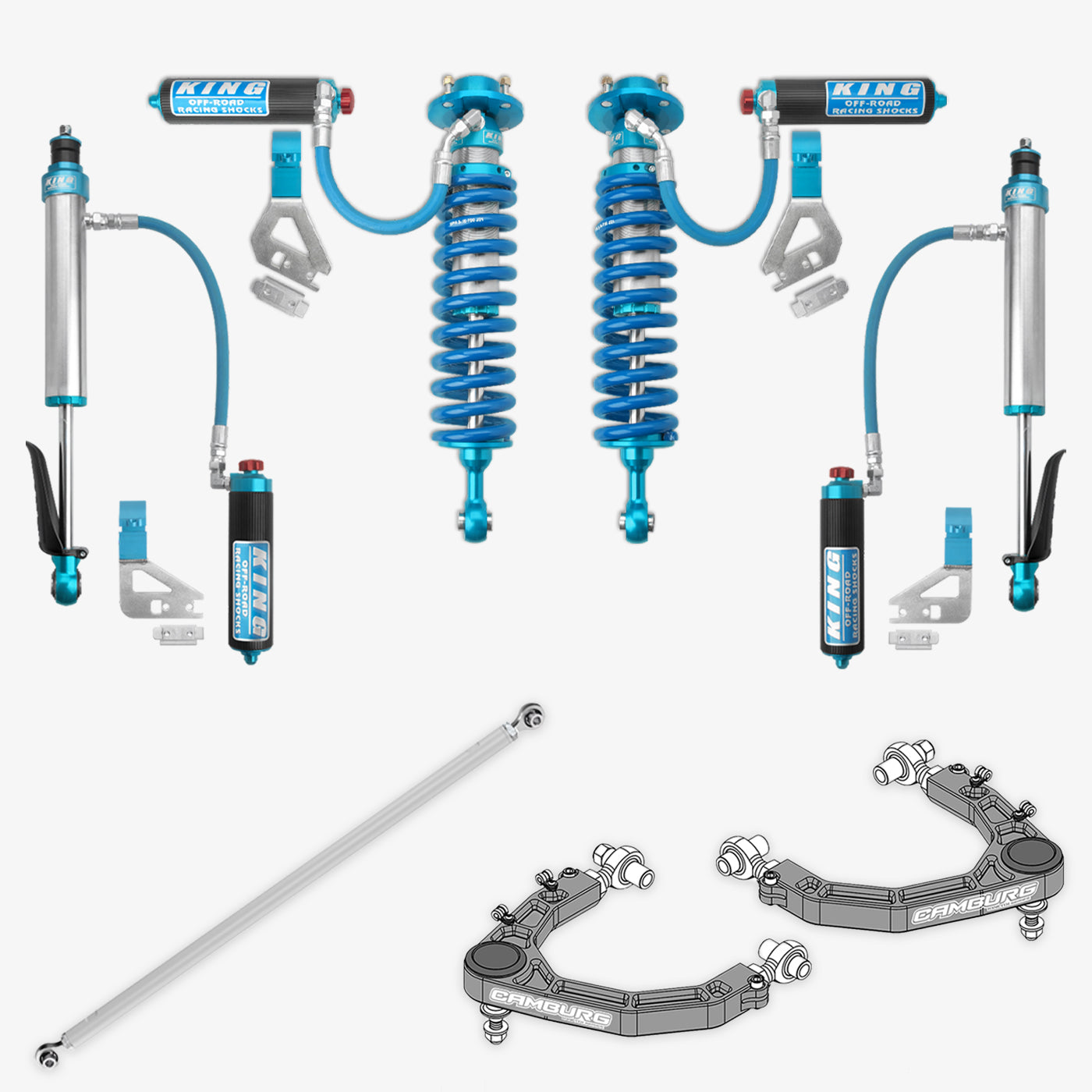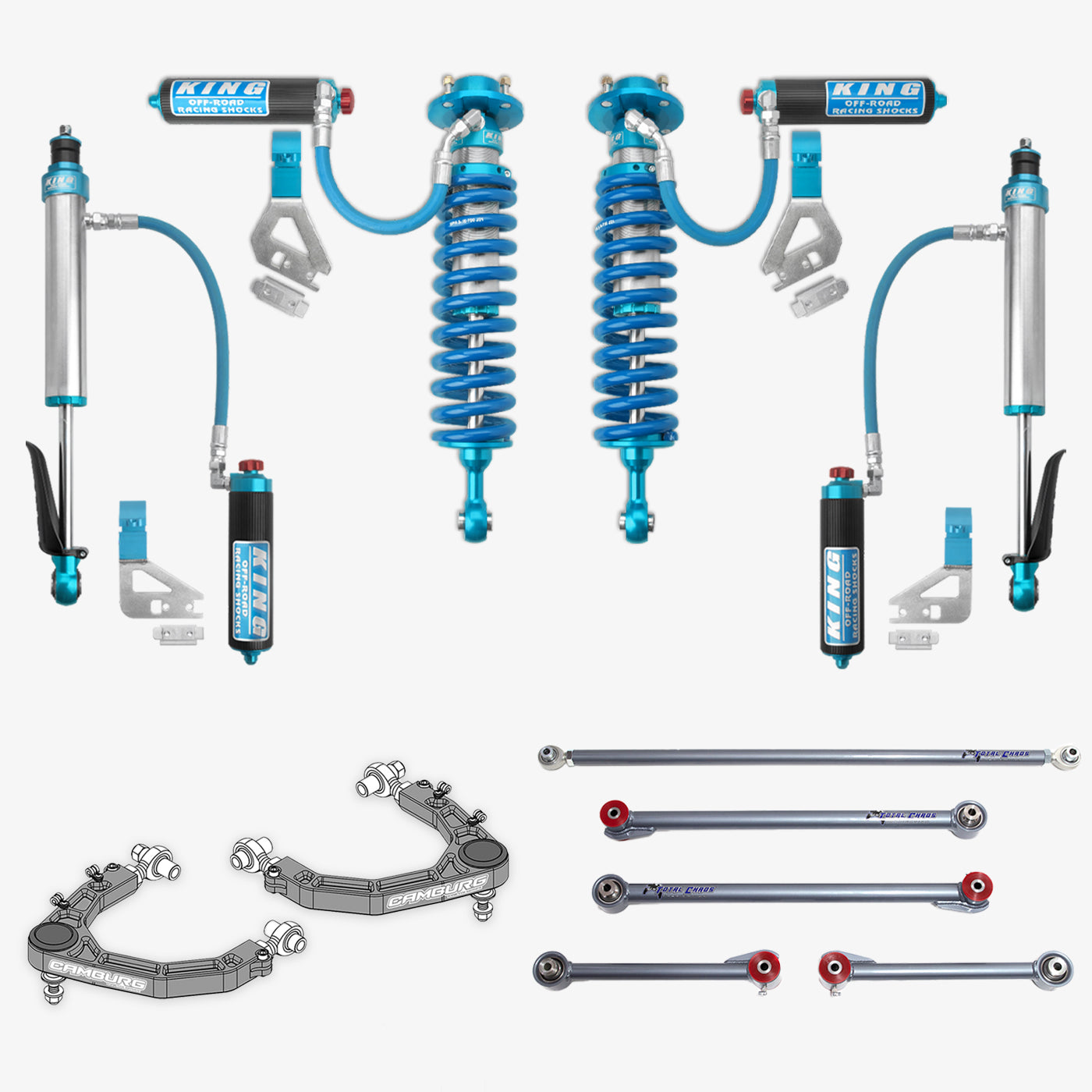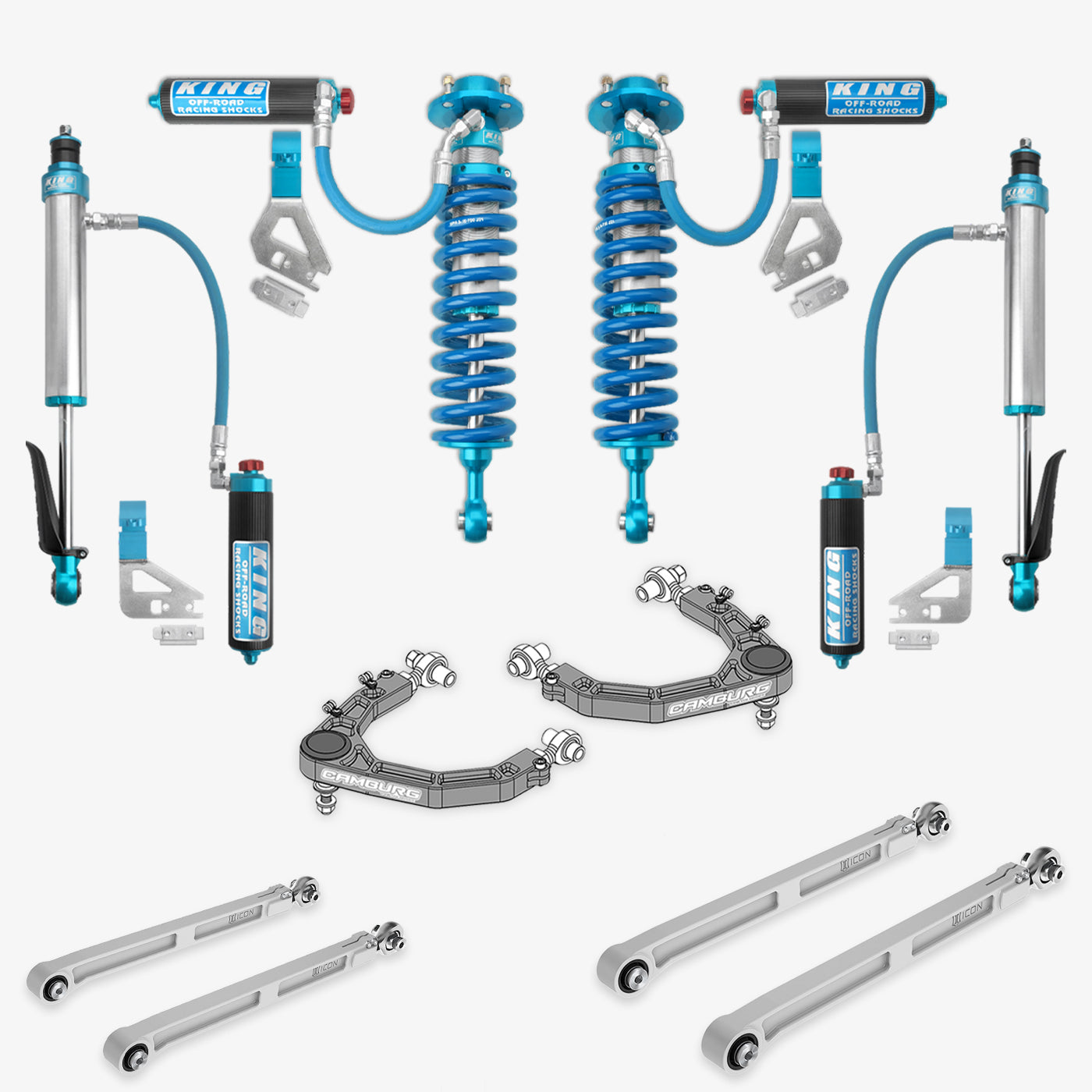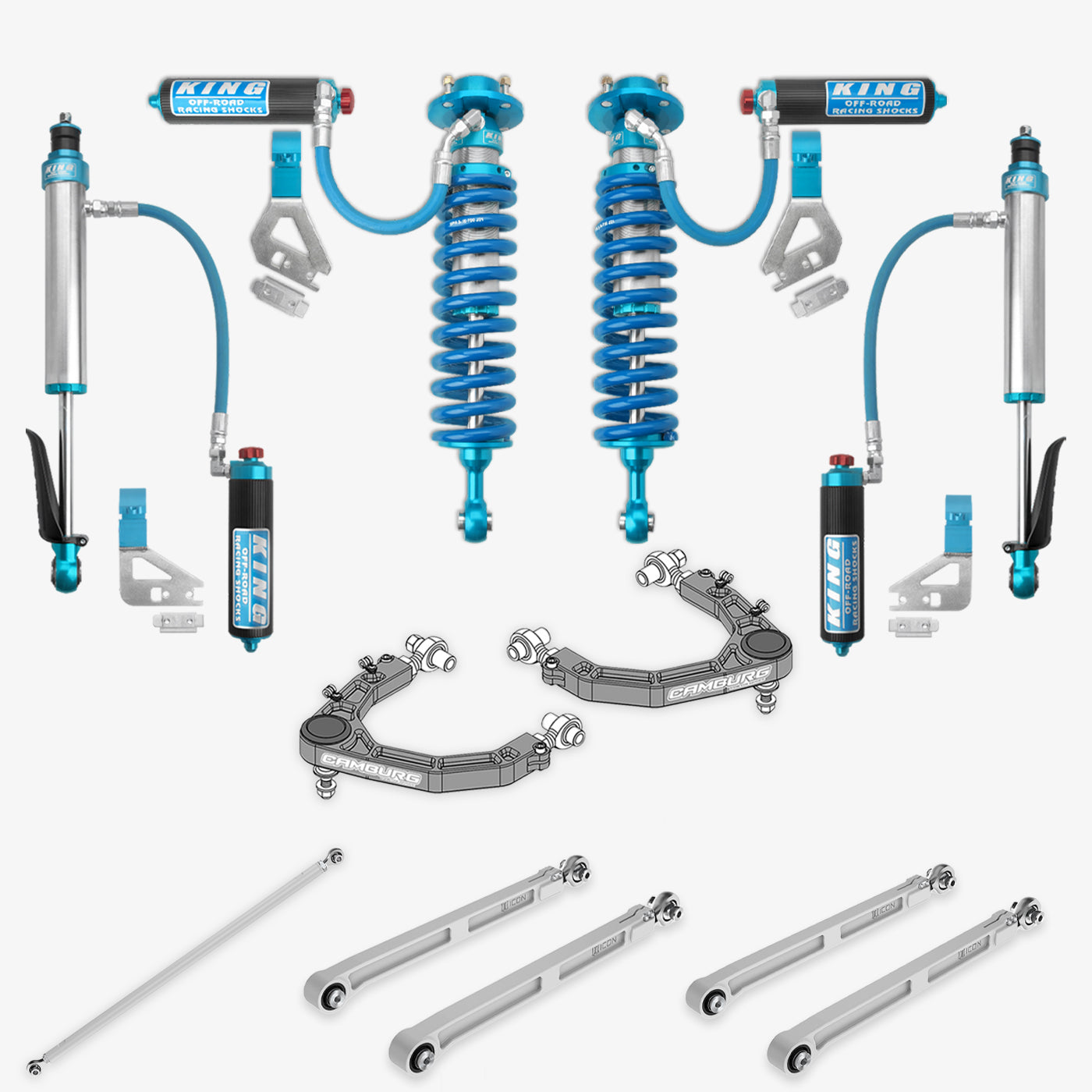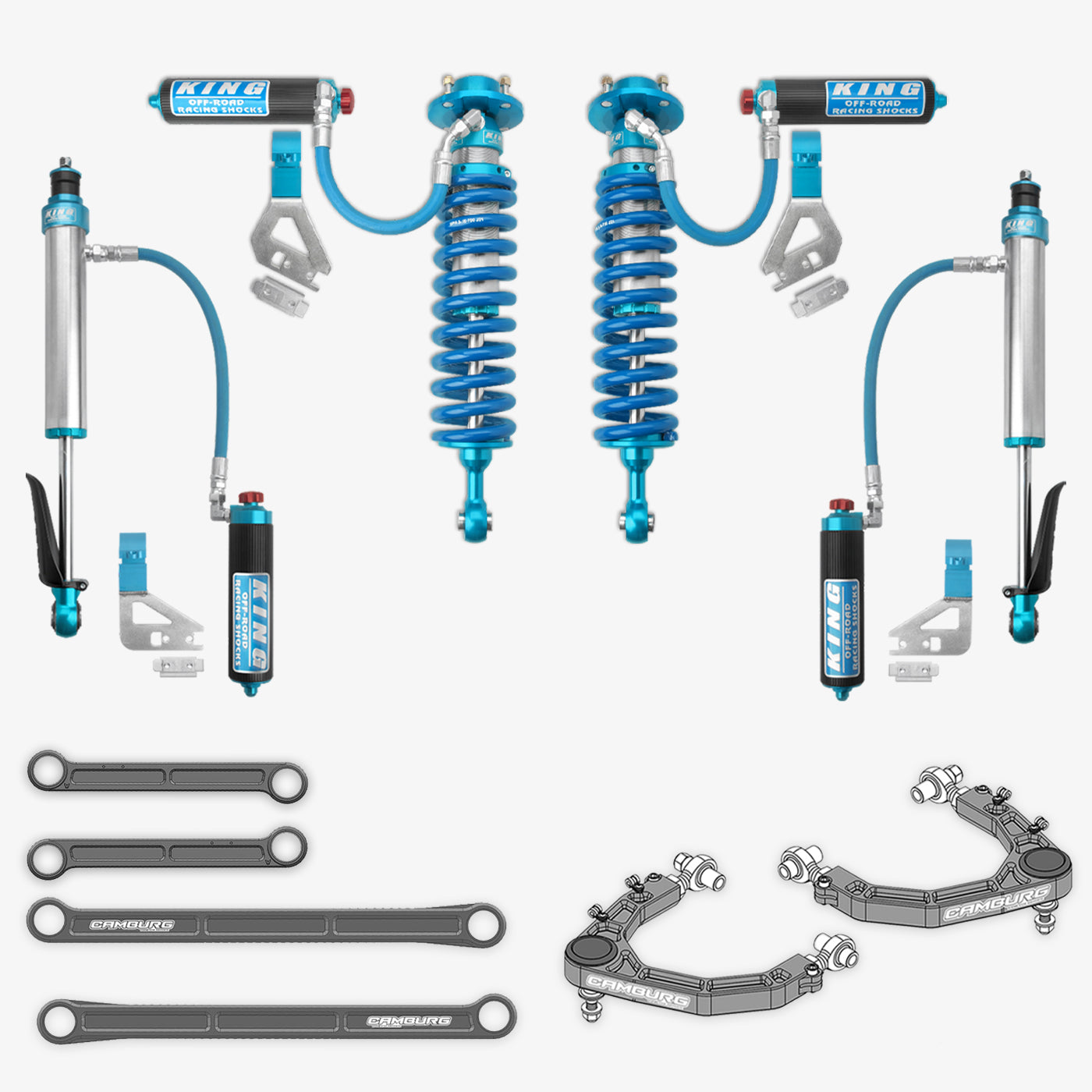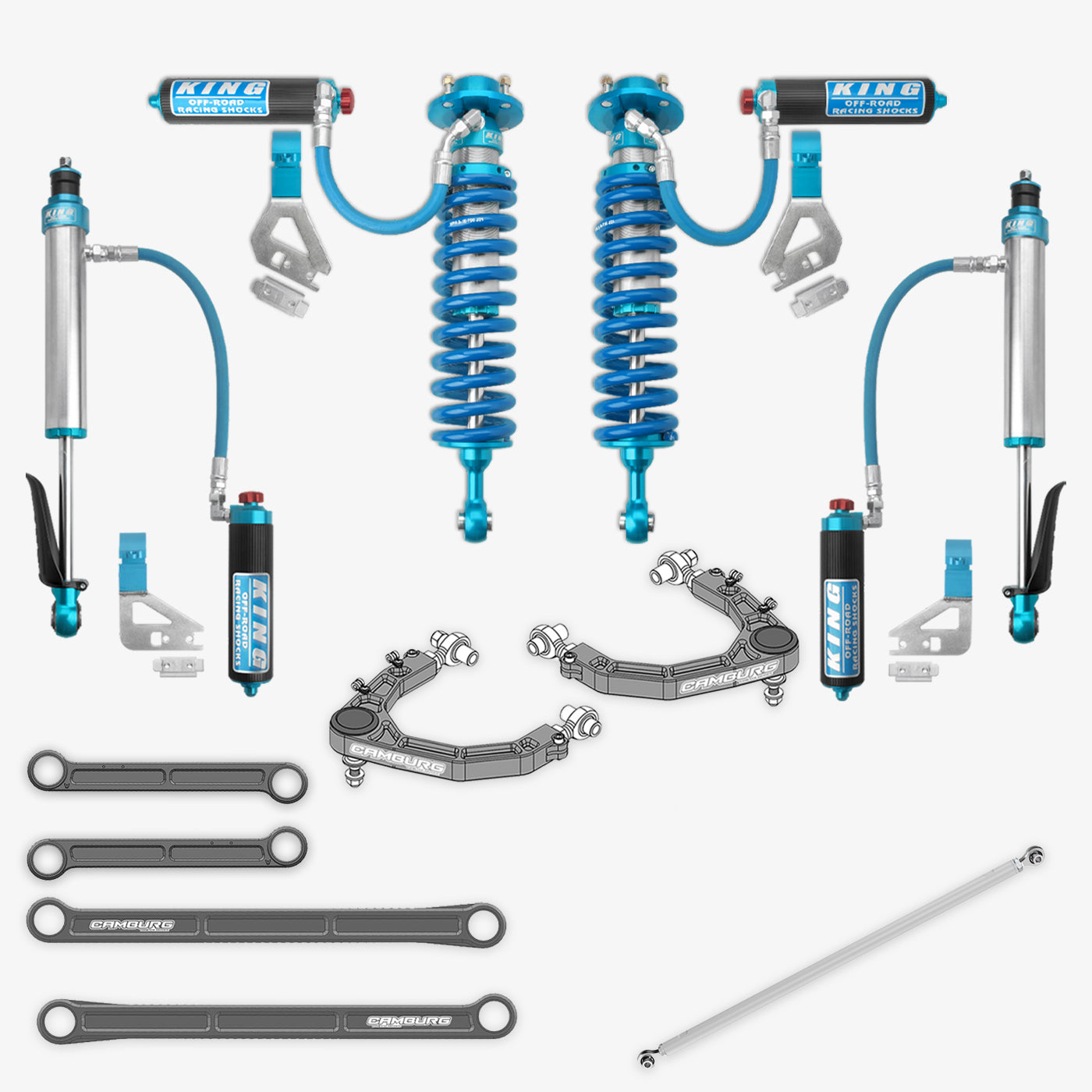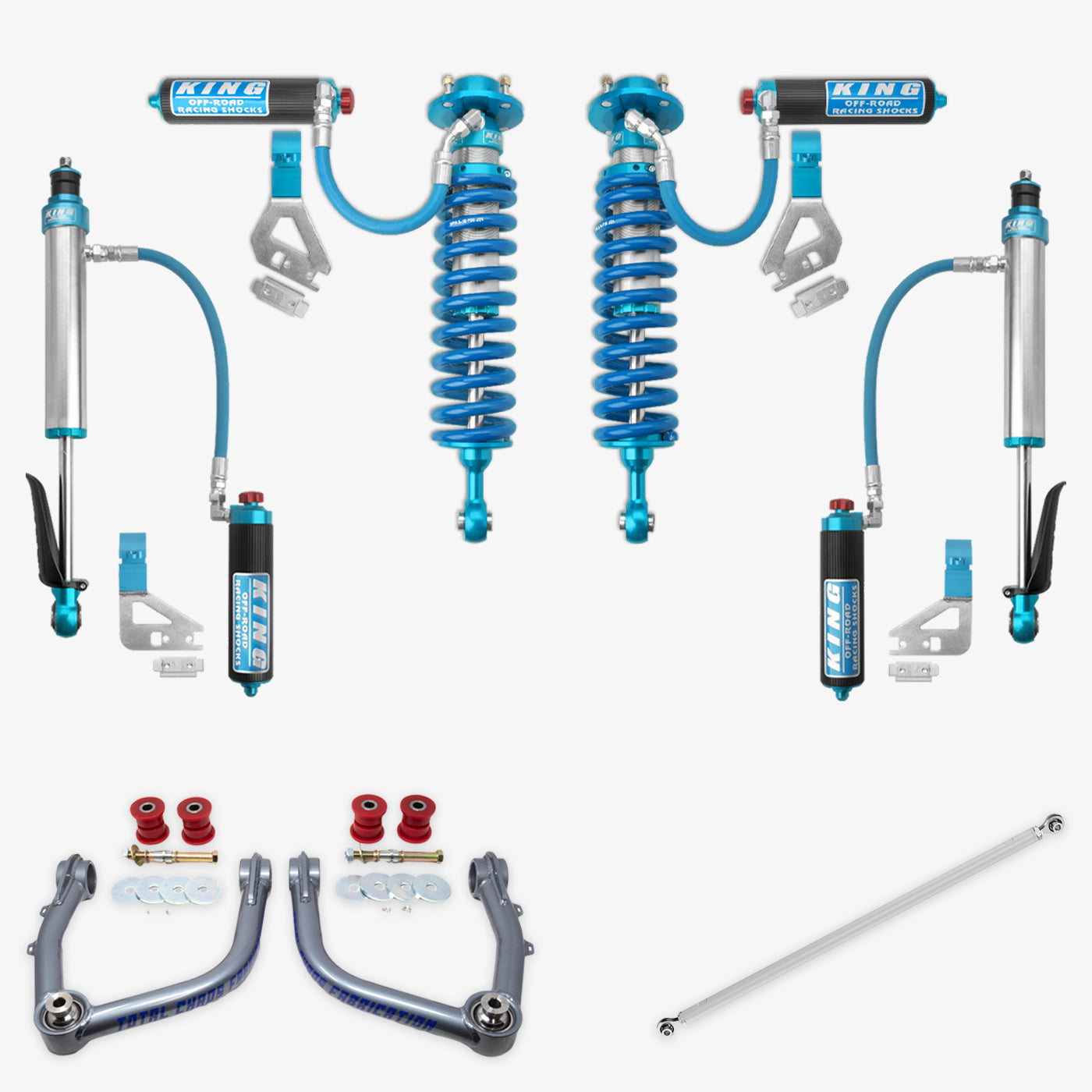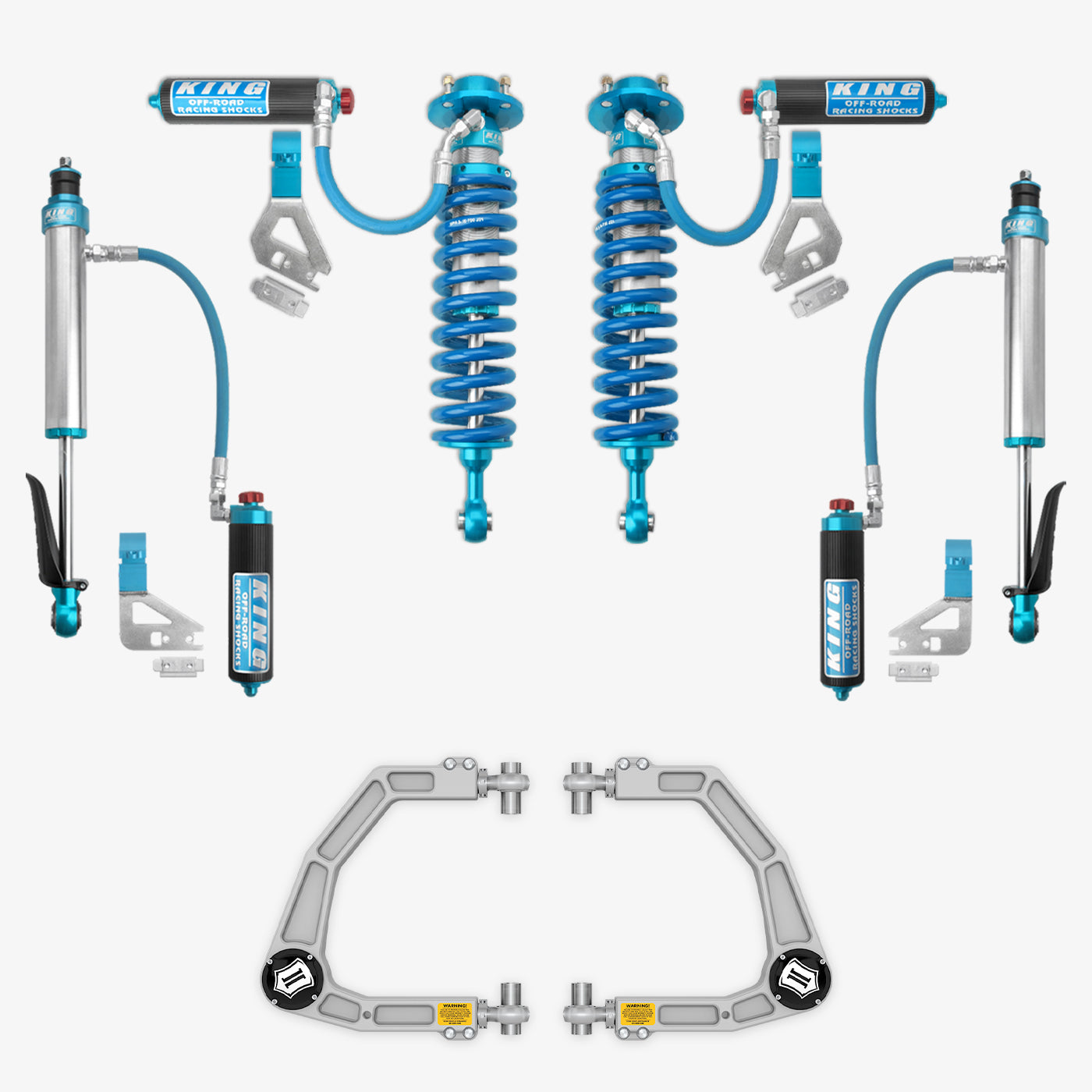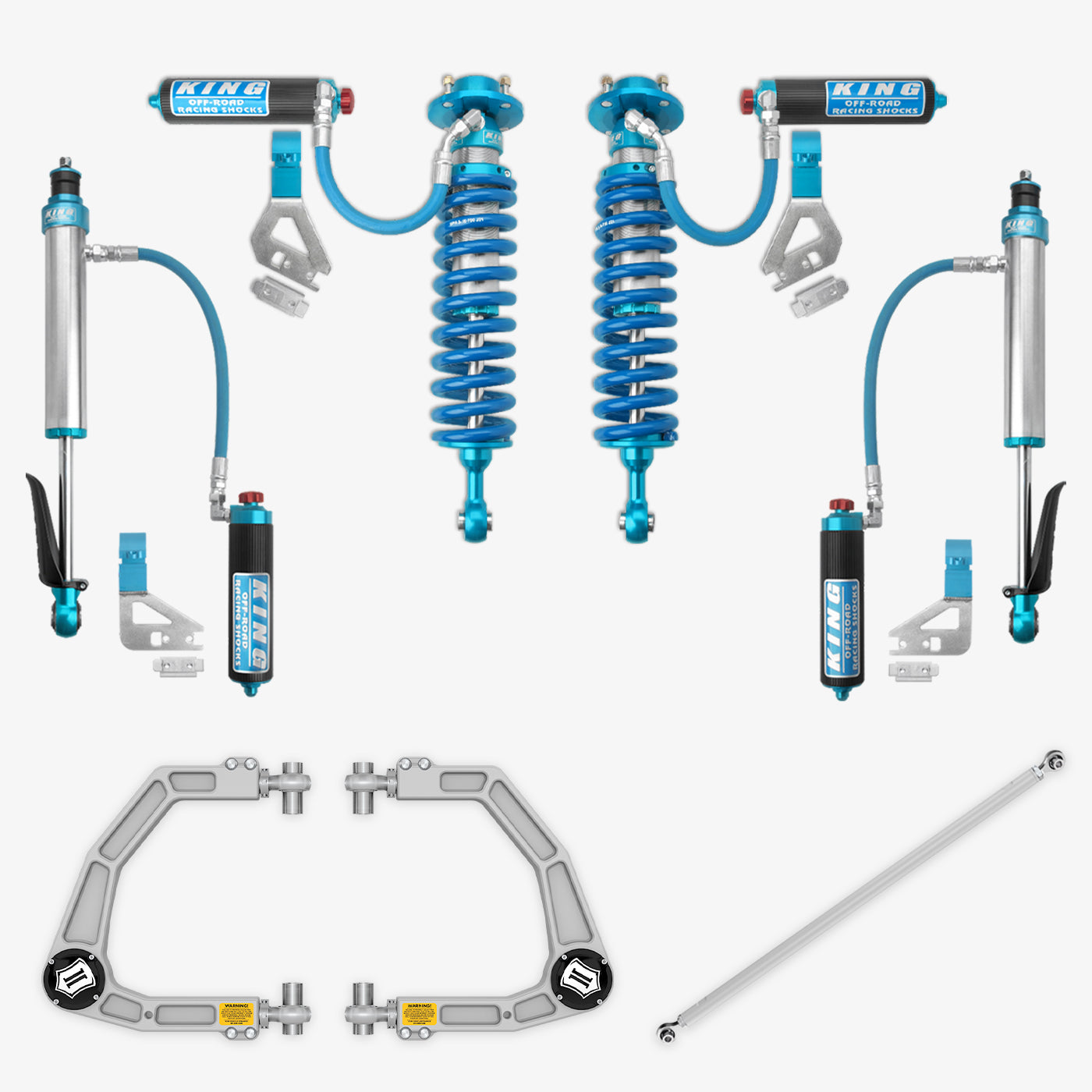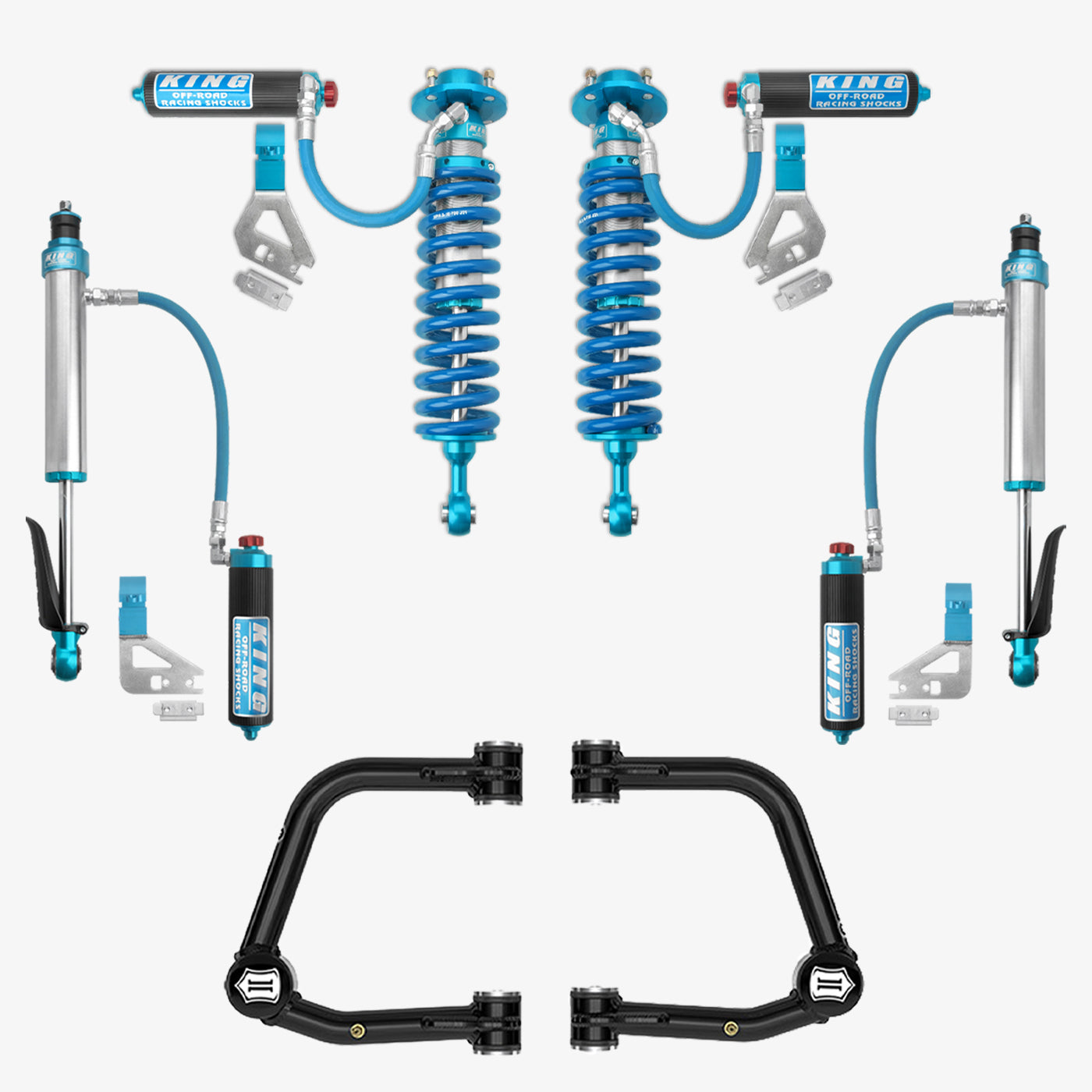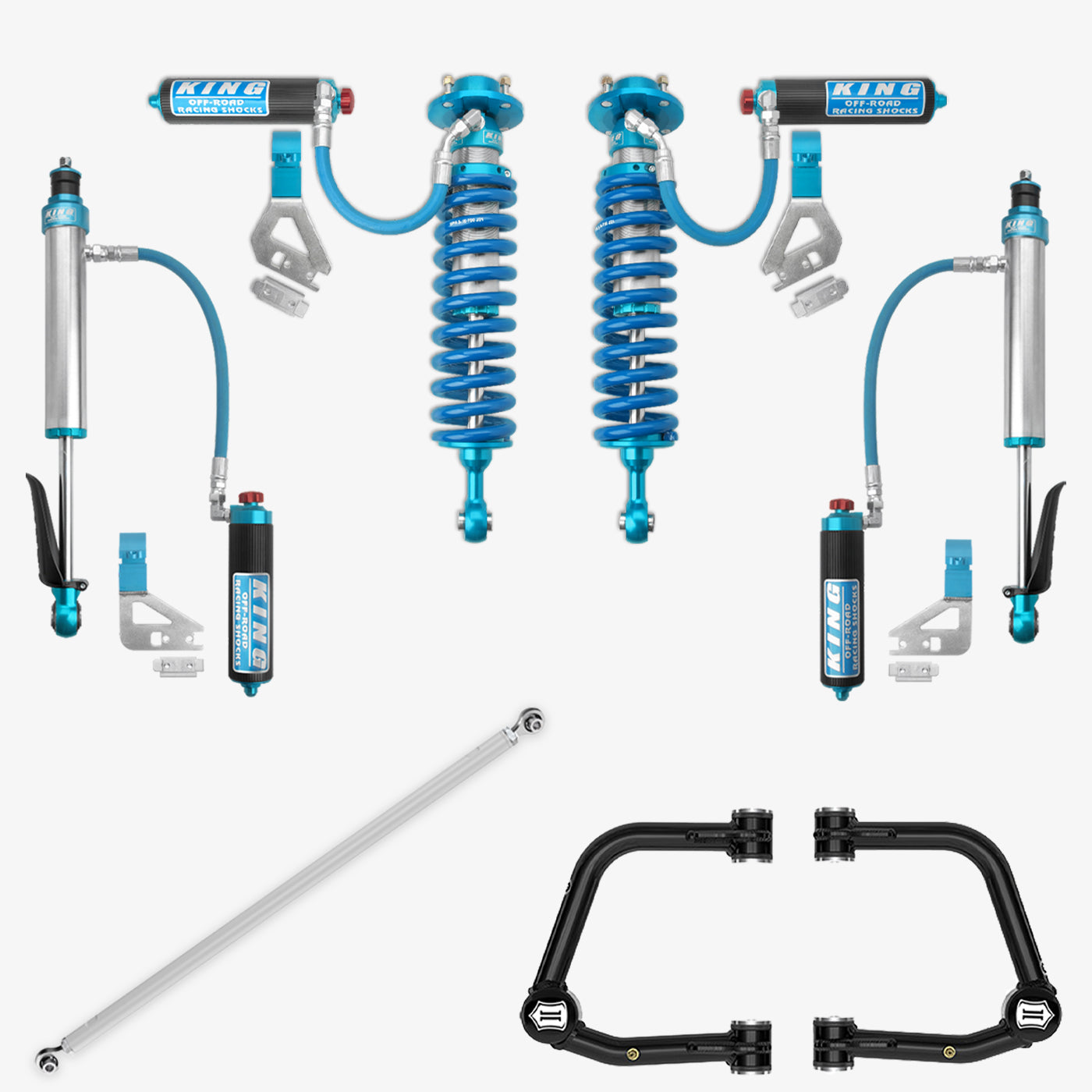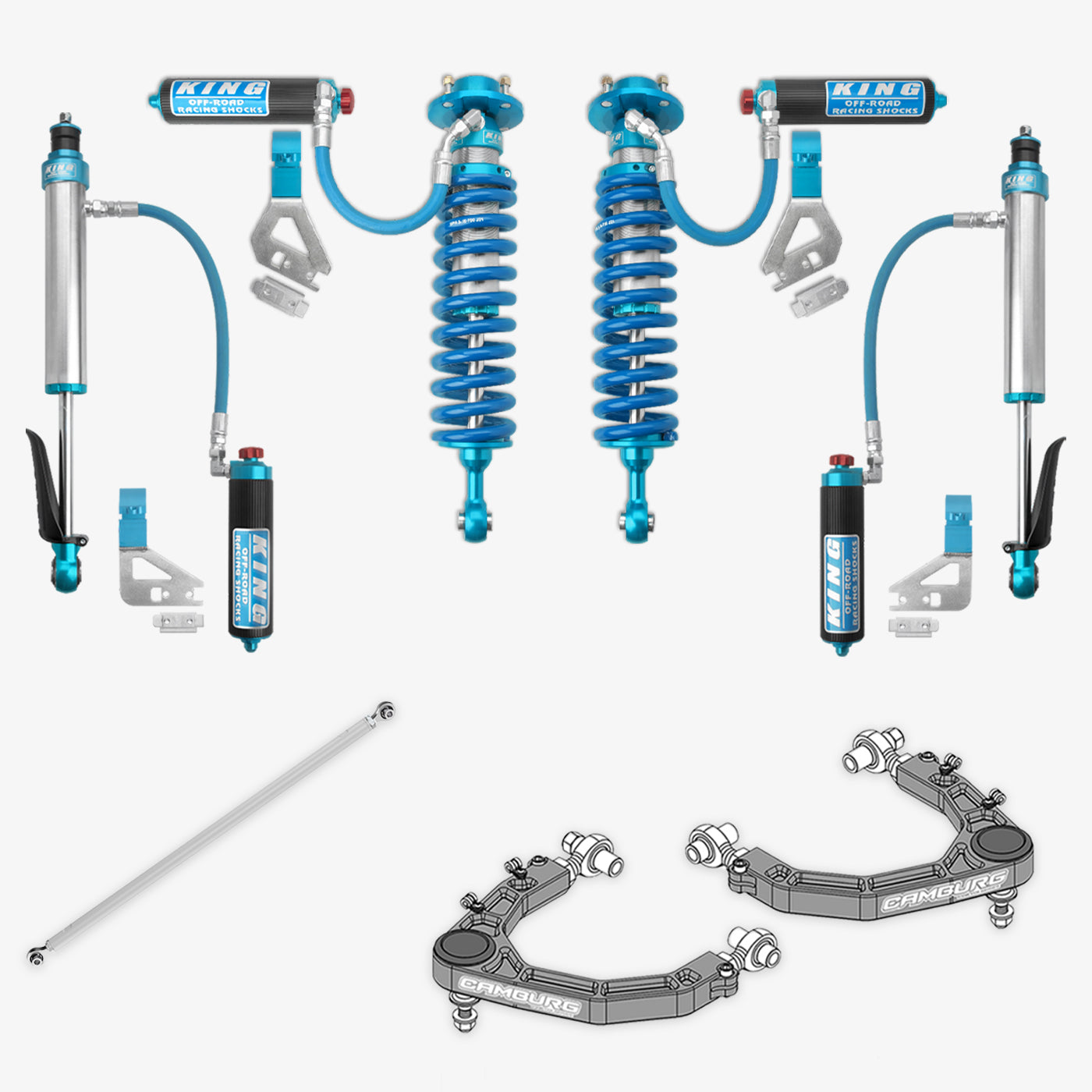 '22-Current Toyota Tundra King 2.5 RR Coilovers & Rear Shocks w/ Upper Arms & Trailing Arm Combo Kit
Upper Control Arm Selection:
Upper Control Arm Selection
Upper & Lower Link Kit Selection:
Upper & Lower Link Kit Selection
Rear Adjustable Track Bar Selection:
Rear Adjustable Track Bar Selection
STATE OF CALIFORNIA CONSUMER WARNING: Some products may contain chemicals such as DEHP, which can cause cancer, birth defects or other reproductive harm.
Suspension Combo Kit for 2022-Current Toyota Tundra:
Elevate your 3rd Gen Toyota Tundra with our comprehensive suspension combo kit.
VIDEO OVERVIEW:
Included Components:
King's 2.5 Remote Reservoir Coilovers & Rear Shocks:

100% bolt-on performance for a seamless upgrade.
Increases overall wheel travel for enhanced off-roading.
Finned reservoirs for superior heat dissipation and sustained damping.
Factory-tuned for the best ride quality.
Wide Range Compression Adjuster for precise damping adjustments.




UPPER CONTROL ARM OPTIONS:

Total Chaos Fabrication: Durable and offers individual part replacement. Provides ample clearance for reservoir hoses and larger shock diameters.
Icon Delta Joint Pro Billet: Enhanced front-end geometry, camber and caster adjustment. Increased suspension component clearance.
Icon Delta Joint Tubular: Retain OE alignment specs while improving performance.
Camburg Kinetik Billet: Maximized usable wheel travel and maintains OEM alignment specs.




UPPER AND LOWER LINK OPTIONS:

Total Chaos Fabrication Rear Link Kit: Enhanced control on/off-road, more strength against trail impacts.
Icon Billet Rear Upper & Lower Link Kit: High clearance design, reduced link contact with obstacles.
Camburg Kinetik Billet Series Rear Trailing Arm Kit: Significant improvement in off-road suspension performance.




TRACK BAR OPTION:

Icon Billet Rear Adjustable Track Bar: Helps center the axle and frees up suspension articulation. Allows easy on-vehicle adjustments.
Key Benefits Across All Components:
Designed to maintain OEM alignment specs.
Increases ground clearance for serious off-roading.
Option to select preferred upper control and trailing arms.
Compatible with both stock and lifted setups.
High-quality materials and engineering ensure durability and longevity.
Note: Electronic suspension-equipped vehicles may show warning lights after installing as these shocks don't have electronic connections. Not suitable for Tundras with load-leveling rear height control air suspension.
KEY FEATURES:
100% bolt-on performance
These coilovers and rear shocks will increase overall wheel travel.
Large 2.5" shock bodies increase fluid capacity for smoother, cooler running shocks.
Factory tuned for optimal ride quality.
Extensive dynamometer lab testing and punishing real world testing to develop the optimal damping curves and spring rates for your Toyota.
Built from the same quality materials and to the same precise tolerances as King's top of the line Pure Race series shocks.
Fully rebuildable, serviceable and tunable.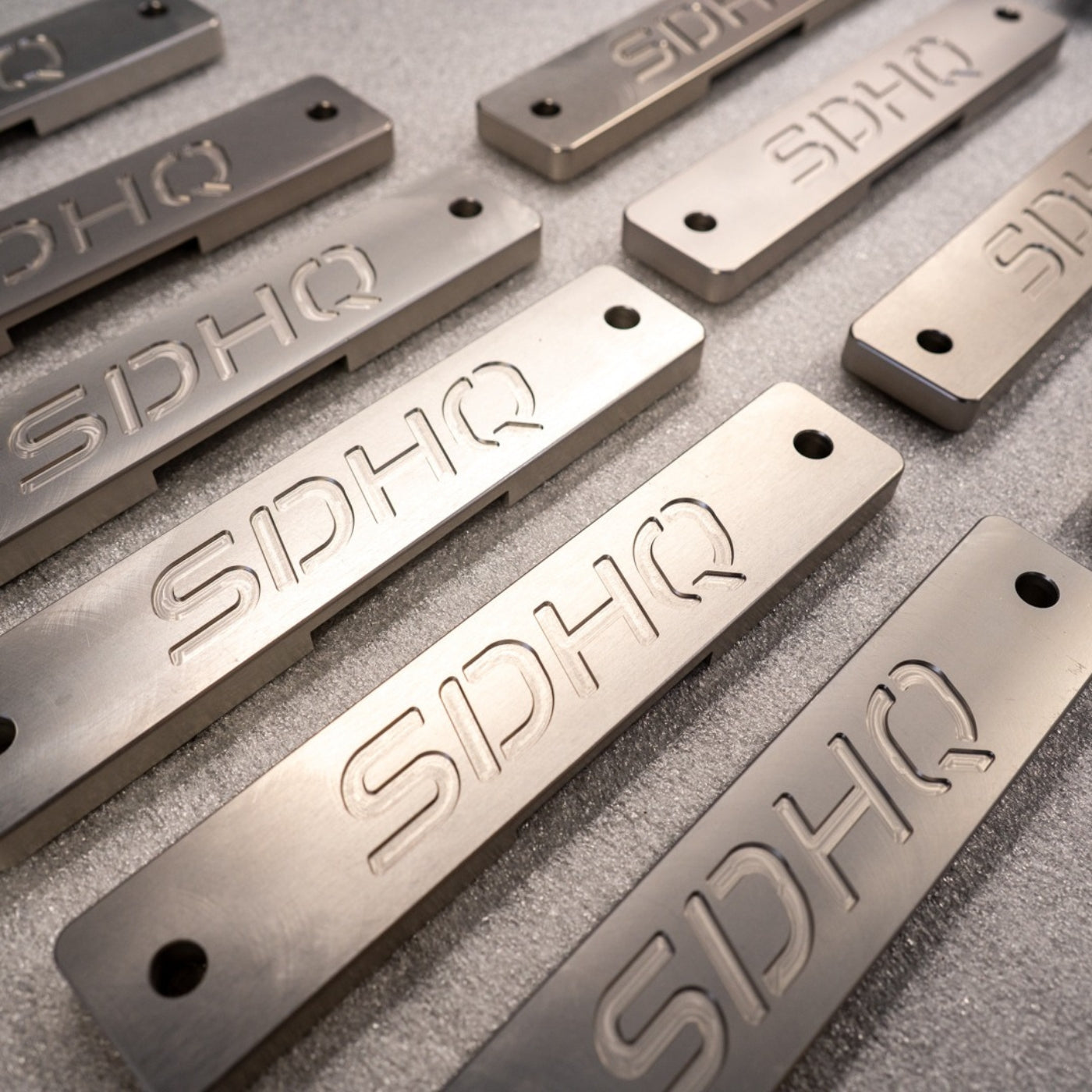 American-made Excellence
SDHQ: Built for Adventure
Experience American-made excellence from SDHQ, your fellow off-road enthusiasts. We take pride in crafting high-quality, custom products right at our headquarters for unparalleled performance and durability.
Check out what 'SDHQ Built' means for us as well as our customers: