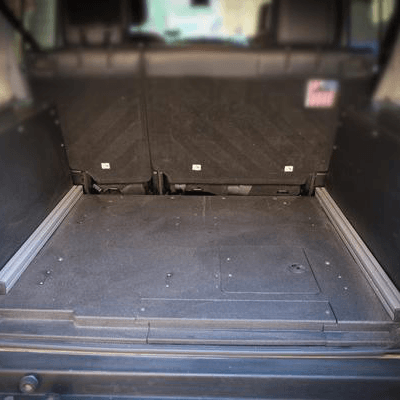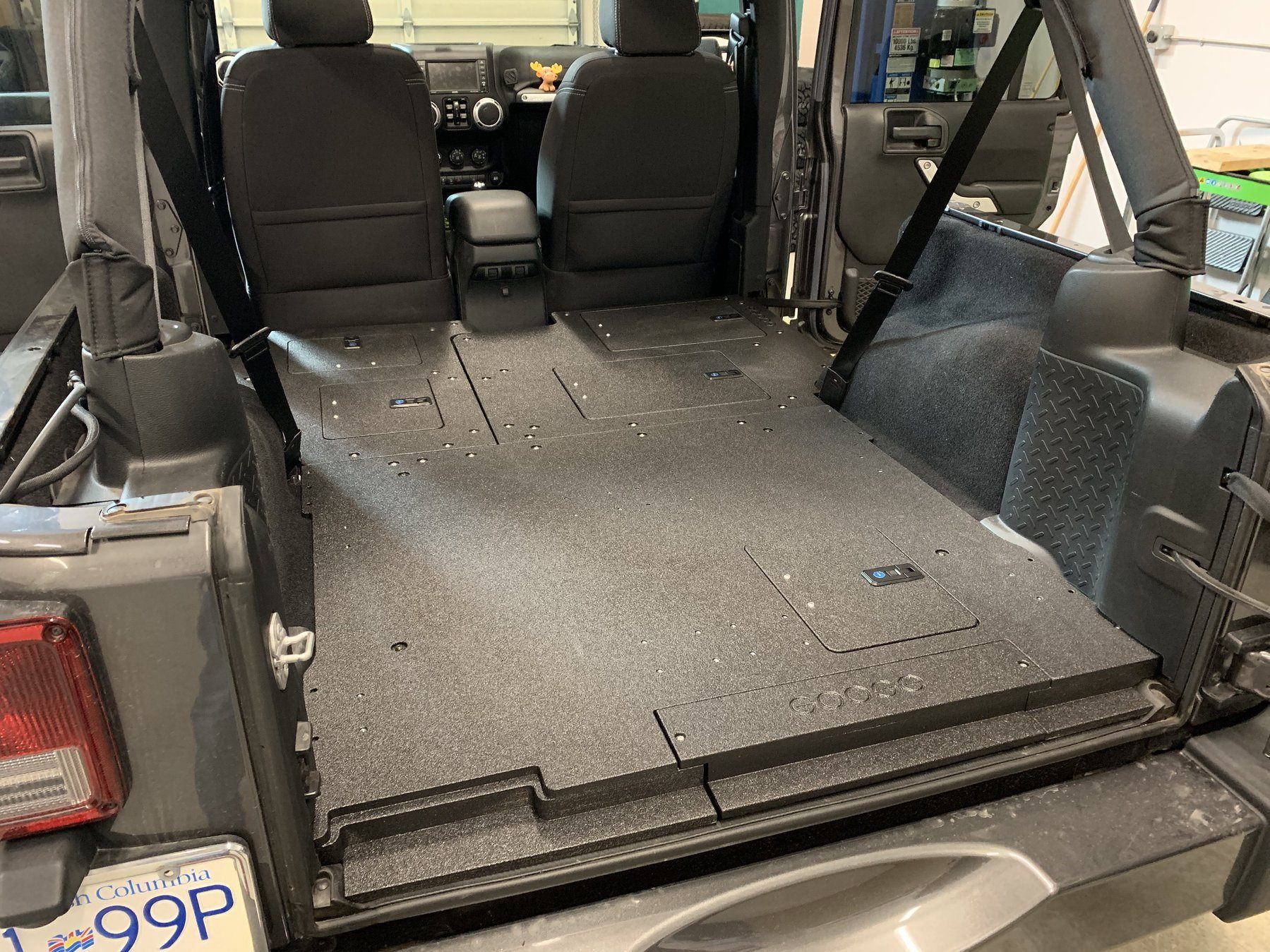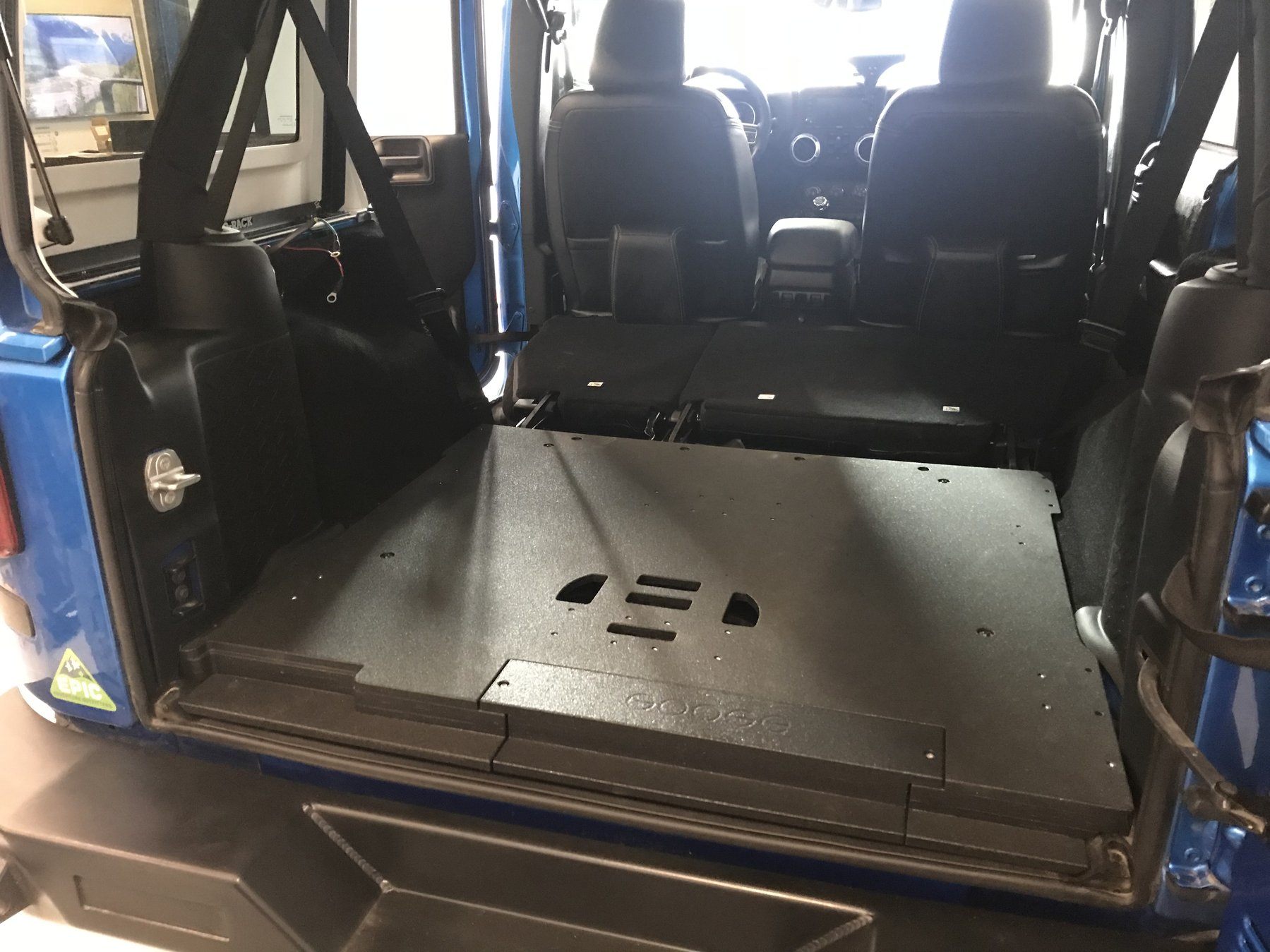 '07-18 Jeep JKU 4-Door Plate System
STATE OF CALIFORNIA CONSUMER WARNING: Some products may contain chemicals such as DEHP, which can cause cancer, birth defects or other reproductive harm.
Goose Gear's Jeep JKU Plate System for the 2007-2018 Jeep 4-door models features a Bullet Liner covered Baltic Birch plywood.

This Jeep Plate System allows Jeep owners to easily install various Jeep Specific modules including single and double drawer systems as well as the ever famous Icebox module and the new CampKitchen 2.3 for Jeeps. The plate system also makes a great platform for securing your own storage or gear including dog crates, other fridge slide brands, etc.
INSTALL NOTES:
Installation requires the permanent removal of the plastic trim in the rear cargo area. For 2007-2010 Jeeps there is typically carpet around the wheel well area. In later model Jeeps 2011-2018 the carpet is not there and once the plastic trim is removed the exposed painted metal of the Jeep body will be visible.
TECH INFO:
In 2011-2014 Jeeps with a SIDE MOUNTED subwoofer you will have to remove the side subwoofer as well as any plastic trim.
In 2015-2018 Jeeps with a Factory Subwoofer installed in the FLOOR of the Jeep you need to order the Factory Floor Subwoofer Option.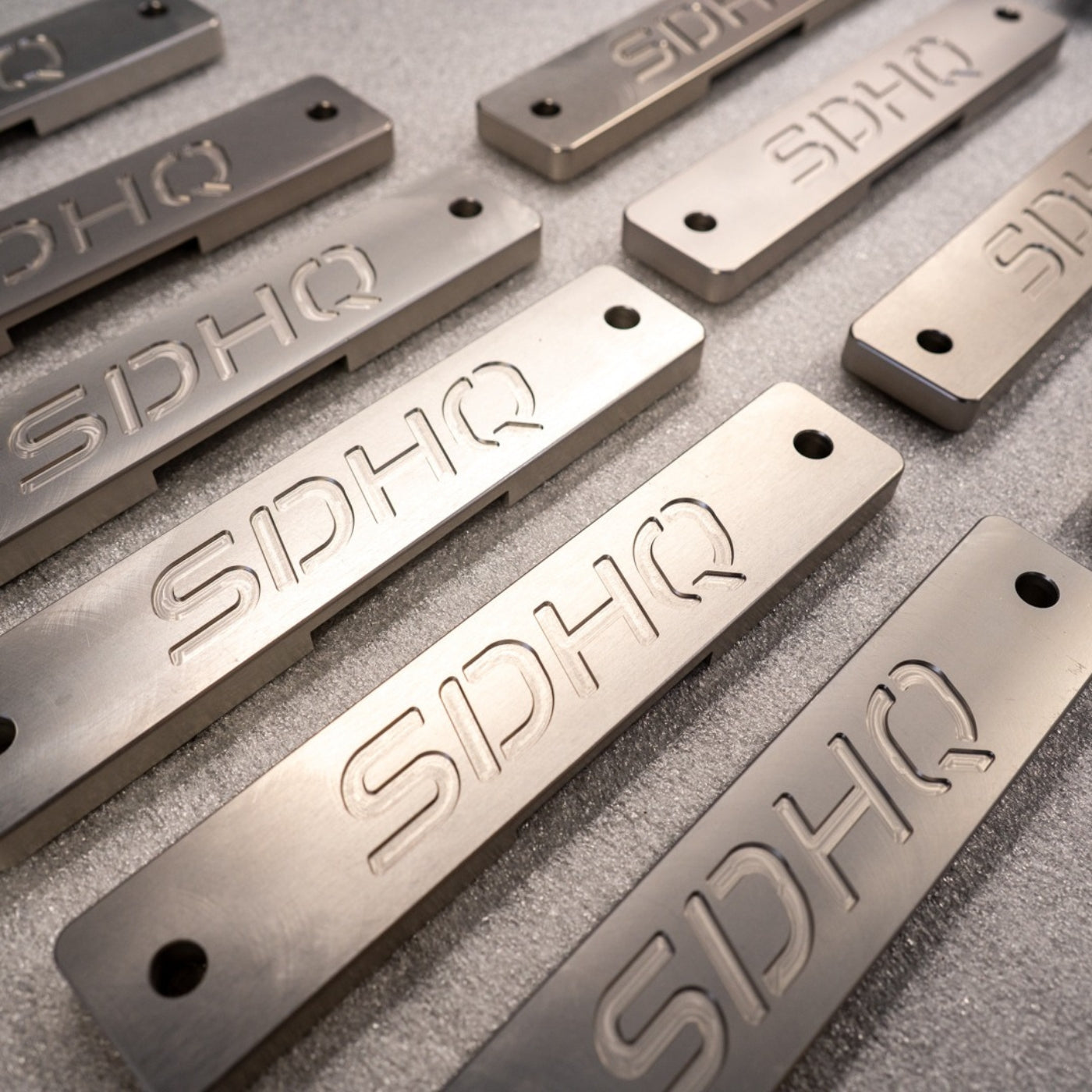 American-made Excellence
SDHQ: Built for Adventure
Experience American-made excellence from SDHQ, your fellow off-road enthusiasts. We take pride in crafting high-quality, custom products right at our headquarters for unparalleled performance and durability.
Check out what 'SDHQ Built' means for us as well as our customers: