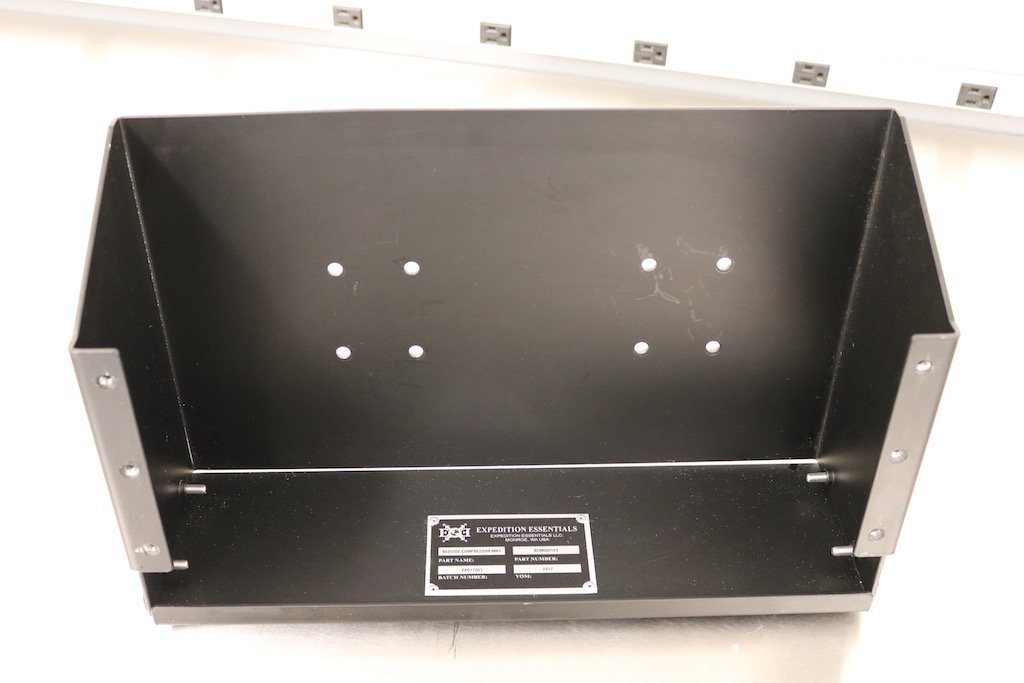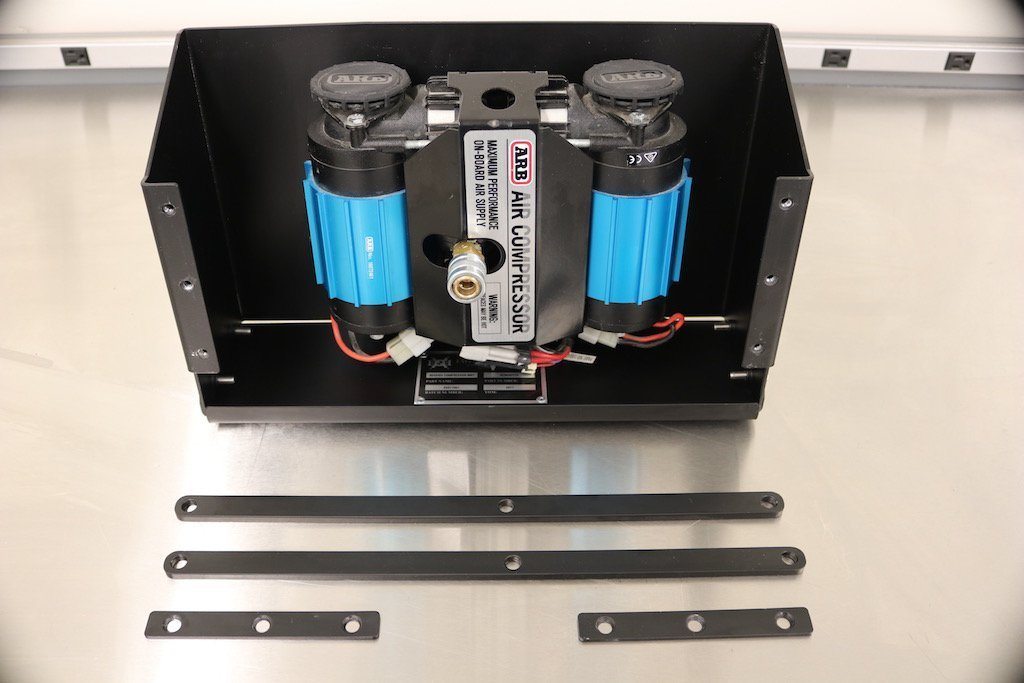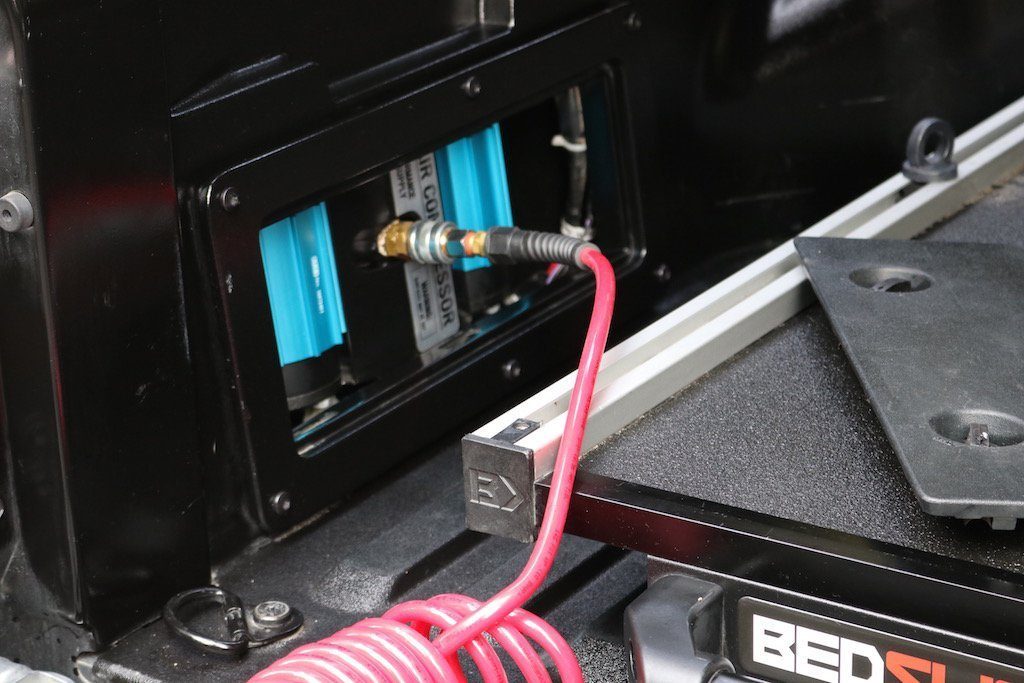 '05-23 Toyota Tacoma Bedside Compressor Mount
STATE OF CALIFORNIA CONSUMER WARNING: Some products may contain chemicals such as DEHP, which can cause cancer, birth defects or other reproductive harm.
The first of its kind; a concealed and easily accessed compressor mount for the 2nd and 3rd Generation Toyota Tacoma. 
Mounts in place of the factory driver side rear storage box in the bed. Solid, secure and convenient. Facilitates re-installation of factory box lid after easy modification (trimming) of the lid flange and removal of the box.
Manufactured from 5052 .125 Aluminum and powder coated for superior corrosion resistance.
Includes mounting hardware for mount to vehicle
Mounting instructions included 
ARB Compressor Specs
ARB's new CKMTA12 and CKMTA24 twin on-board compressor kits were designed to fill the market need for a compact sized yet high-volume compressed air source to suit the high volume airflow needs of most air powered tools, and also to suit the actuation and control needs of the ARB Air Locker, and the harsh and demanding environment of the ARB Air Locker user.
Technical Details:

100% duty cycle
6.16 CFM
Air up 35" tires in less than a minute
-100% duty cycle
-6.16 CFM
-Air up 35" tires in less than a minute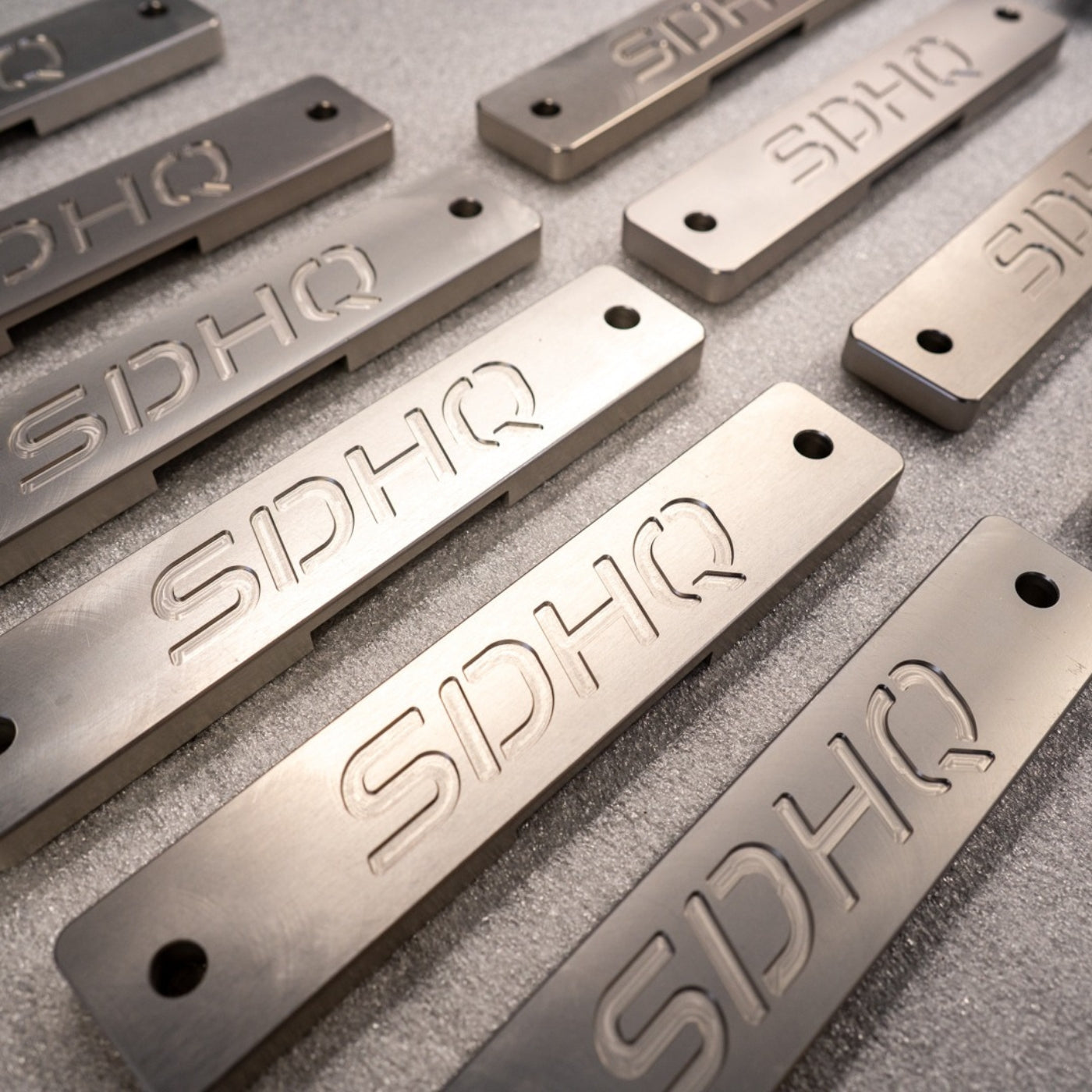 American-made Excellence
SDHQ: Built for Adventure
Experience American-made excellence from SDHQ, your fellow off-road enthusiasts. We take pride in crafting high-quality, custom products right at our headquarters for unparalleled performance and durability.
Check out what 'SDHQ Built' means for us as well as our customers: